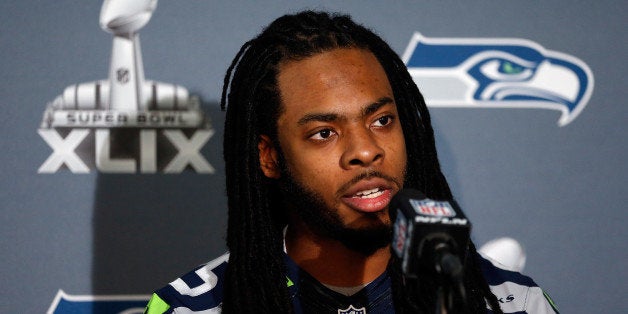 While talking to reporters on Thursday, Sherman opened up about the very real possibility of his girlfriend, Ashley Moss, going into labor during the game.
"He's not supposed to come Sunday," Sherman said. "Obviously that'd change some things, but I think he's going to be a disciplined young man and stay in there until after the game.
"He's gonna do his father his first favor and stay in there for another week or two," he continued. "But I've thought about the possibility of him coming during the game and coming before the game and we have things in place in case that happens... I would not like want to miss the birth of my first son, my first kid."
She chatted with Washington's KING-TV about the situation as well, saying with a smile,"If you see Richard heading for the locker room right after it hits zero in the fourth quarter, don't be surprised."
Related
Before You Go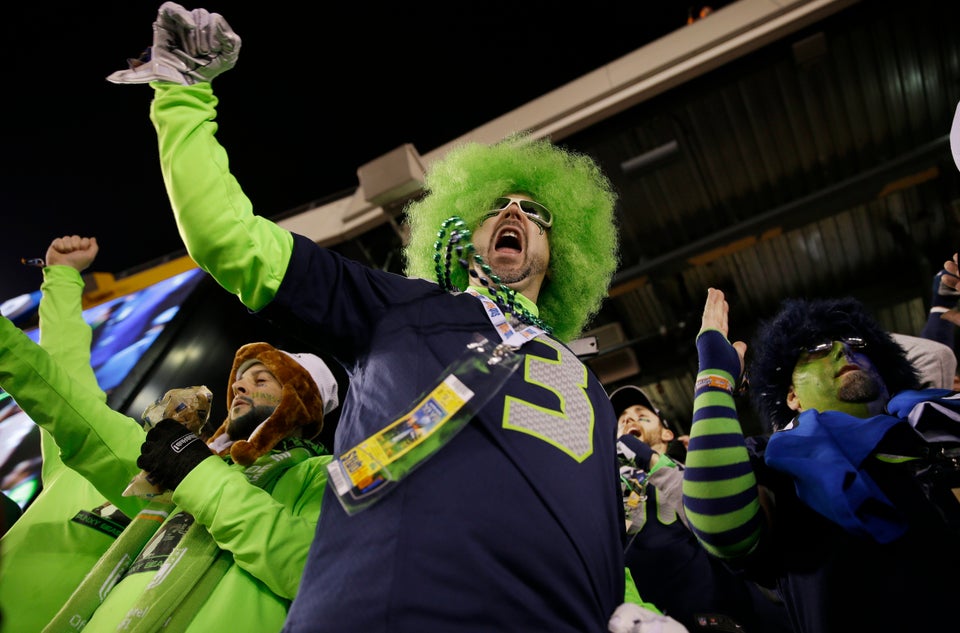 Super Bowl XLVIII - Seattle Seahawks v Denver Broncos - Fans Reactions