"We've watched young black lives die, at the hands of other black men. So it's not to say that we don't care about black lives, because we care a whole lot about black lives because of where we come from," the Compton-native explained to TMZ. "These particular two opinions about black lives matter and all lives matter, they're reaching for the same goal ― to stop killing each other."
For some, the Seattle Seahawks cornerback's comments regarding race relations didn't come as a surprise. During a weekly NFL media session in September 2015, the Stanford alum noted that if more athletes used their public platforms to speak out about social issues in America "we'd be in a better place as a society and as a culture."
Sherman's personal decision to address such topics is one of the reasons why his father "values" his opinion.
"I'm proud of everything my son does," Kevin Sherman told TMZ. "I'm proud of how he stands up to say anything about anything that has controversy. Most people won't say anything. He takes a stand and he believes what he believes."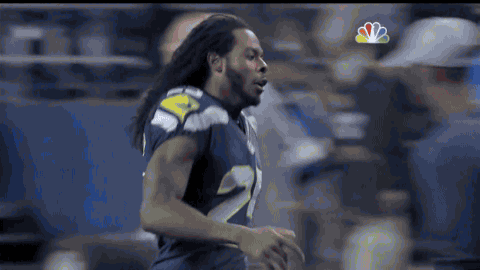 Check out more of Kevin Sherman's thoughts in the clip above.
Before You Go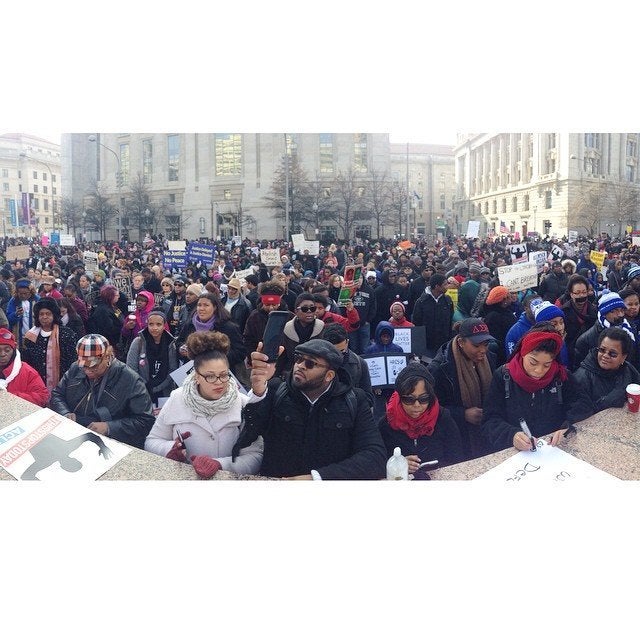 Powerful Black Lives Matter March In Washington
Popular in the Community