There is no ideal time to view a monument, natural wonder or city skyline. How can you compare the golden glow of sunrise to the warm shadows of sunset? The clear light of day to the dark depths of night? Claude Monet knew this, and thus painted single sights, from haystacks to churches to poplar trees, over and over to capture their beauty at all moments of the day and night.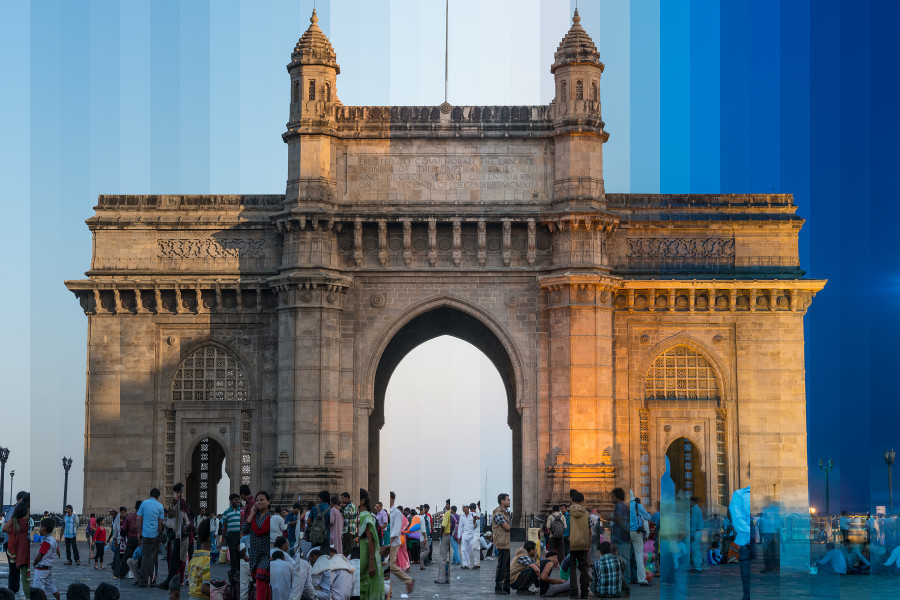 Sliced India Gate
But Monet's not the only one. Photographer Richard Silver also understands the beauty each and every hour of the day has to offer. So, in typical 21st century fashion, he developed a way to collapse all of these distinct visual splendors into a single, multifarious object of beauty. The photographs in his "Time Slice" series feature a single landmark captured at up to 36 different times throughout the day, all spliced and layered to create one almighty, timeless depiction.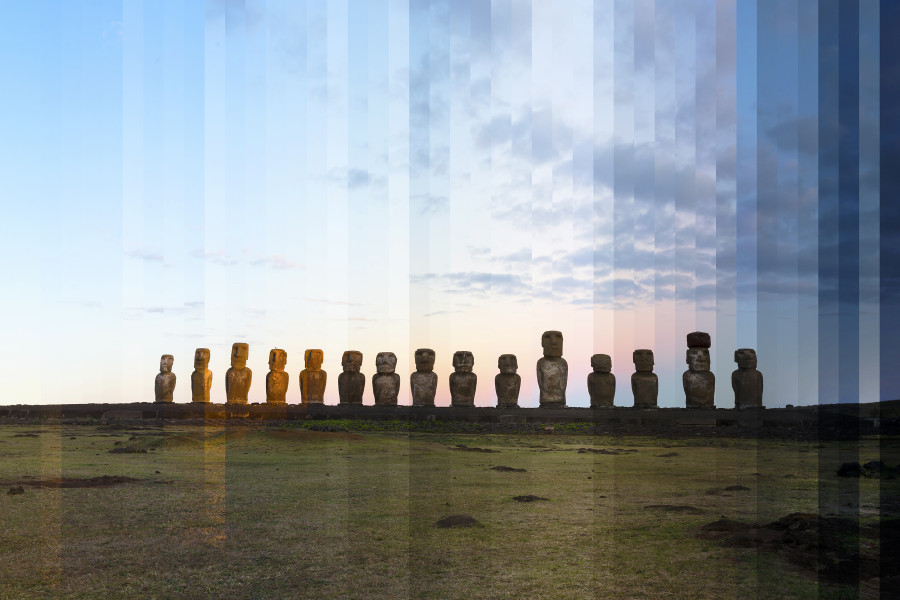 Tongariki Sunset Sliced
"The series started in New York when I would go out at sunset to photograph iconic NY buildings," Silver explained in an email to The Huffington Post. "I ended up with my 'NY Sliced' series and 38 different buildings... So now when I travel around the globe I try and photograph as many iconic buildings as possible while I am there. I need to get lucky with the sun and no rain or clouds as this technique doesn't work with those weather conditions."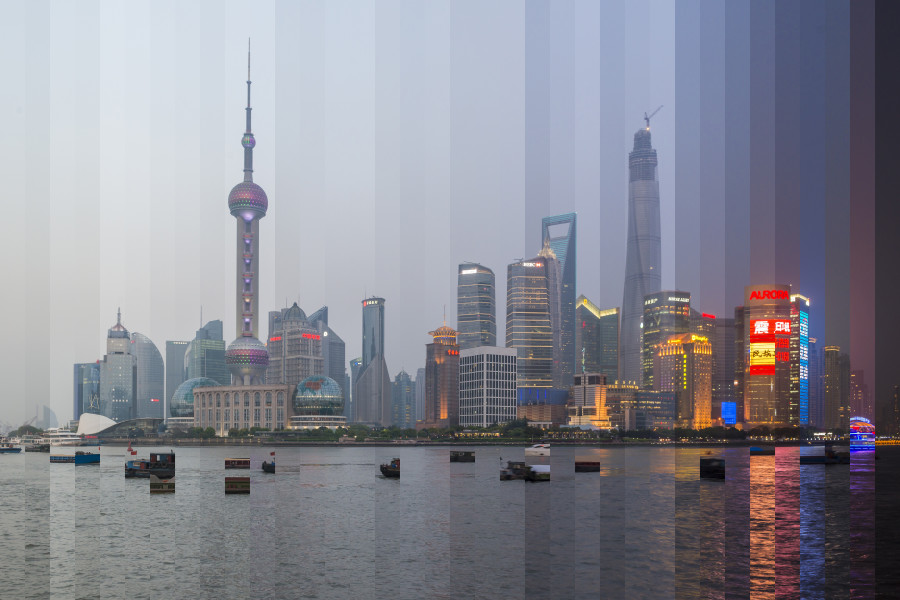 Shanghai Sliced
The images capture the magnificent wonder that is time, not to mention that other wonder that is technological innovation. The goal is simple: "To try and show how the light changes so beautifully at this time of day, everyday," Silver explains. "I can take a photograph a mere few seconds apart and the change in of blue in the sky at sunset just fascinates me. If I communicate to someone through my photographs that one scene, one place, can look so different in such a short amount of time, then my job is done."
Take a trip through stopped time below and let us know your thoughts in the comments. For another example of time travel via artistic expression, check out Matt Molloy's "Timestack" photos.
Calling all HuffPost superfans!
Sign up for membership to become a founding member and help shape HuffPost's next chapter
BEFORE YOU GO
PHOTO GALLERY
Claude Monet