UPDATE: Richard Simmons made a statement on Facebook Monday to thank his fans for the support he's received since a Daily News report raised questions about his well-being. Posting a picture of himself featuring the words "I Love You All!" Simmons reached out to his followers with a moving message.
"The support and love I have felt these past few days can only be described as overwhelming," he wrote. "This page has allowed me to both stay in touch with my amazing fans as well as take the private time I want and need for myself right now. But I'm not going anywhere. So thank you all SO MUCH for following, caring, commenting and, most importantly, still smiling."
PREVIOUSLY: It's been two years since Richard Simmons made his last public appearance. During his absence, rumors that the fitness guru was being held hostage in his Hollywood home swirled. Now Simmons is speaking out because he wants fans to know that there's no need to worry.
"I am not kidnapped," Simmons exclusively revealed to Entertainment Tonight. "I am just in my house right now."
"No one should be worried about me," he added. "The people that surround me are wonderful people who take great care of me."
A Daily News investigation into Simmons was the catalyst for the 67-year-old's reemergence. Titled "The Haunted Twilight of Richard Simmons," the exposé claimed that Simmons' housekeeper of nearly 30 years, Teresa Reveles, has been controlling his life, dramatically reducing the number of people allowed to interact with him.
Describing the report as "very hurtful," Simmons rebuffed any notion that Reveles is to blame for his seclusion. Instead, it sounds like the "Sweatin' to the Oldies" star was in for some long overdue "me" time.
"I love all the people who worry about me," Simmons said. "But it was time for me to take some time to be by myself. For the last 40 years I have been traveling, teaching classes, and I had a knee injury, so I had a knee replacement, which was very difficult for me … It is time right now for Richard Simmons to take care of Richard Simmons."
In his last public interview in 2014, Simmons unsettled audiences by breaking down in tears on CNN. During his exchange with Brooke Baldwin, he seemed frazzled and unfocused, eventually becoming emotional while explaining what he tells himself in the mirror.
Simmons has long struggled with his weight, suffering from depression and body image issues, which he opened up about in his memoir, Still Hungry After All These Years: My Story.
"When you're an overweight kid and you're made fun of and you're put down, some of that stuff never leaves you,'' he said, according to "Today." "It always sort of is like a shadow, like Peter Pan."
But Simmons insists that he works out regularly and still weighs 150 pounds, exercising in his personal gym to keep fit as he recovers from his knee injury. Further assuaging his fans' concerns over his well-being, Simmons gave a separate phone interview to Savannah Guthrie on Monday morning.
"For all the people that were worrying about me, I want to tell them that I love them with my whole heart and soul and that not to worry, Richard's fine," he told Guthrie. "You haven't seen the last of me. I'll come back, and I'll come back strong."
Before You Go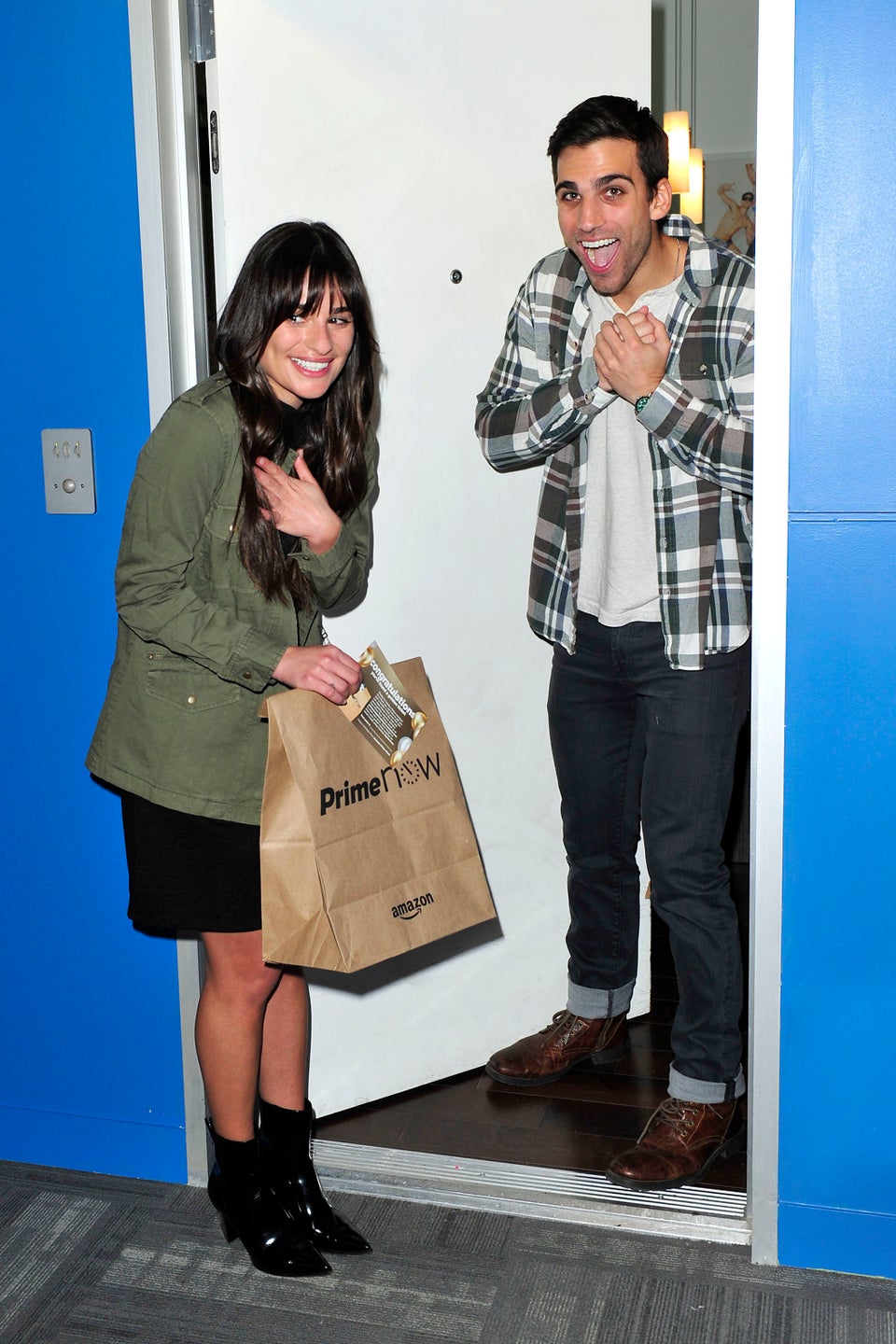 Celebrity News & Photos
Popular in the Community