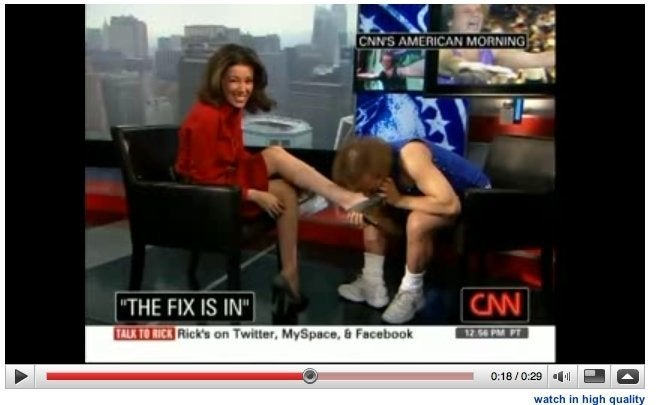 Monday morning Richard Simmons started off his day by gnawing and kissing "American Morning" host Kiran Chetry's foot.
On to talk about diet and New Year's resolutions, Simmons broke at the end as Chetry thanked him for coming on. Simmons took her foot, wearing a high heeled shoe, and started loudly slurping and blowing onto the top of it.
Kiran broke out awkwardly laughing and Richard then shrieked, "Cinderella! It fits! Everyone - let's have a ball!" while continuing to hold on to her foot.
Popular in the Community