White nationalist leader Richard Spencer was punched in the face on camera as he spoke to a reporter on camera after Donald Trump's inauguration on Friday.
He was in the middle of explaining the significance of Pepe the frog — a cartoon character that white nationalists have coopted as their own symbol — to a reporter when an unidentified person popped on camera and socked him.
Since Spencer has not filed a police report, there's no open investigation into who the assailant was, CNN reports. However, Spencer told the network that he does plan on filing one. He also said on Twitter that there was no "serious damage."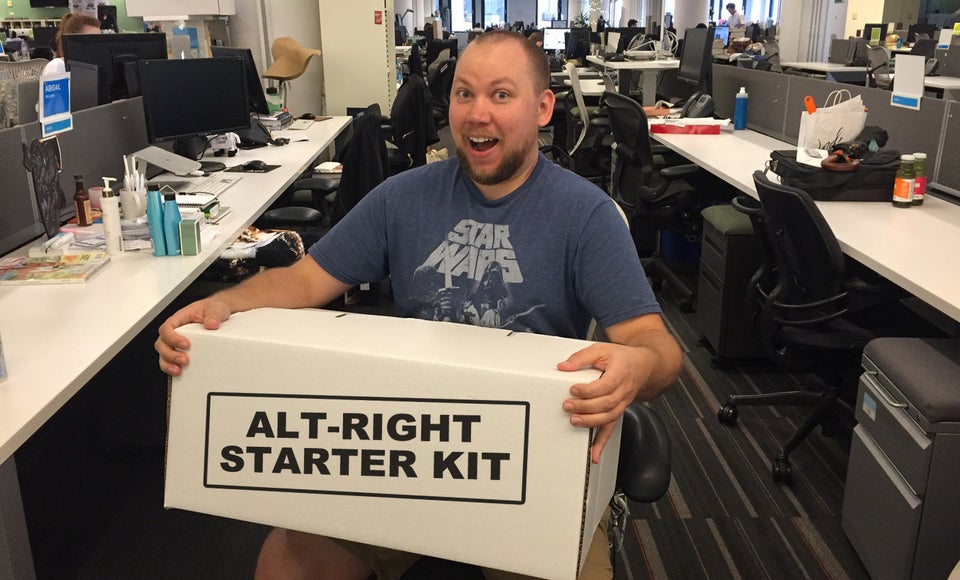 My Alt-Right Starter Kit Finally Came In The Mail!
Popular in the Community