White supremacist Richard Spencer received an online blow Wednesday when he was officially "unverified" by Twitter.
The social media platform posted a tweet explaining that previously verified users could now have their status revoked based on various factors, including "promoting hate."
The fact that racists like Spencer even received Twitter's coveted blue check mark in the first place has been a sticking point with many.
Twitter originally intended the check mark to confirm the identity of a prominent person, but ReCode notes that it has become seen as a status symbol and a sort of pseudo endorsement from the company.
Last week, Twitter attempted to clarify that the check mark was just meant to authenticate identity and voice while adding they were temporarily pausing general verifications.
The pausing ended Wednesday and the purging began, most notably with Spencer and Jason Kessler, who organized the Unite the Right rally in Charlottesville, Virginia, earlier this year.
Spencer commented on his new unverified Twitter on ― where else? ― Twitter.
Spoiler alert: He wasn't happy and expressed his pique in a manner that perfectly illustrates why the check mark was removed.
Naturally, Twitter was there to pile on.
And there were lots of variations of this GIF:
Before You Go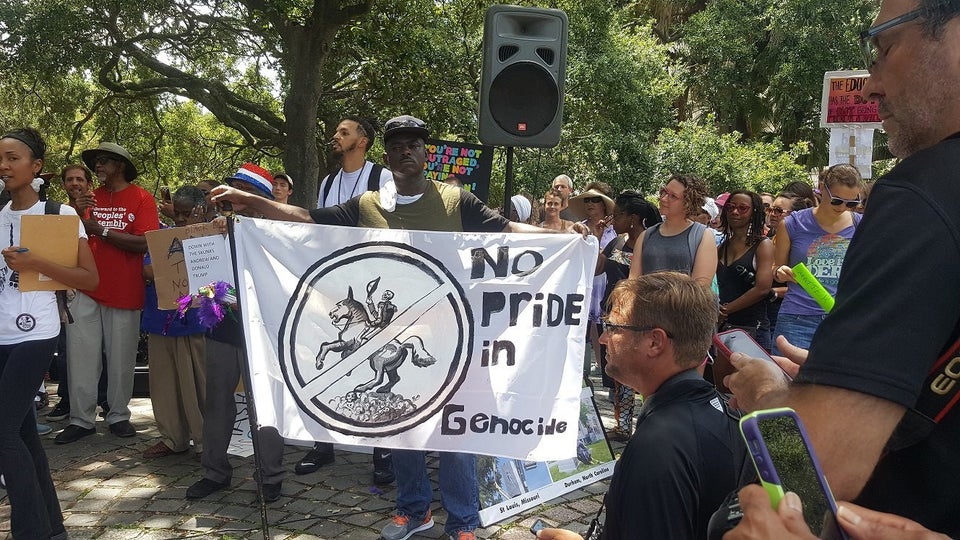 New Orleans March Against White Supremacy
Popular in the Community