 "The events of the past week have been difficult for my family, for me and for everyone involved," said 39-year-old Richard L. Steinberg (D-Miami Beach) in a statement. "After much consultation with my family, my friends and my colleagues in the Democratic caucus -- and after some time for quiet, personal reflection -- I have decided to resign, effective today, from my position as a member of Florida's House of Representatives."
Steinberg, who is married, is under federal investigation for stalking for having sent messages including "sexxxy mama" and "good morning, sexxxy" under the disguised screen name "itsjustme24680" to Marlene Fernandez-Karavetsos, who works in the Miami's U.S. Attorney's Office. Texts sent in a three-month period also included details about her newborn baby and referred to her marriage to George Karavetsos, a federal prosecutor and chief of the Miami U.S. attorney's narcotics section.
An "emotionally distressed" Fernandez-Karavetsos reported the texts to police after the sender refused to stop contacting her and declined to identify himself, according to a search warrant. Investigators traced "itsjsutme24680" to a Yahoo! account and specific IP address the provider identified under subpoena with Steinberg, a Democratic House Representative since 2008.
Fernandez-Karavetsos told authorities she had only a "professional, non-intimate" relationship with Steinberg, who confessed to having sent the texts when contacted by the Herald. The paper reports that Steinberg's voting records in the House show he has cast at least five votes for increased penalties on stalkers and sexual predators who use digital media or texting to commit their crimes, including a bill last week. Read the Herald's story here for details and reactions from Steinberg's colleagues.
"With the support of my family, my friends and my colleagues, I will remain home to attend to my and my family's personal affairs," his statement continued, according to the Naples News-Press. "As I did earlier this week, I want to once again, very directly and sincerely, apologize to everyone I have hurt. I hope that you will respect my and my family's privacy."
Click below for a slideshow of the company Steinberg now keeps: politicians caught in online or text scandals.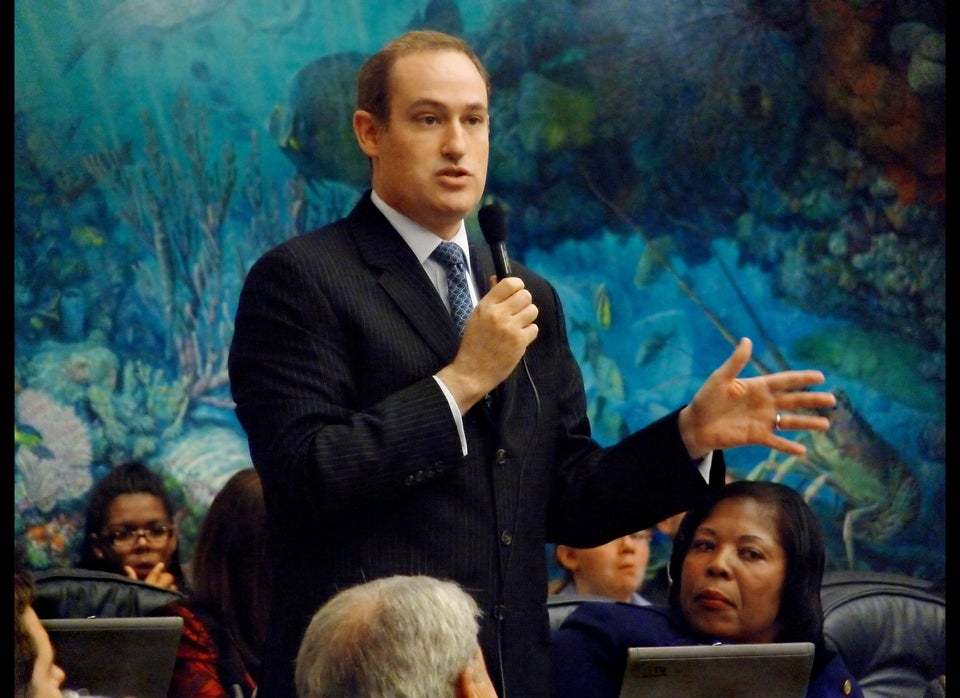 Related
Popular in the Community