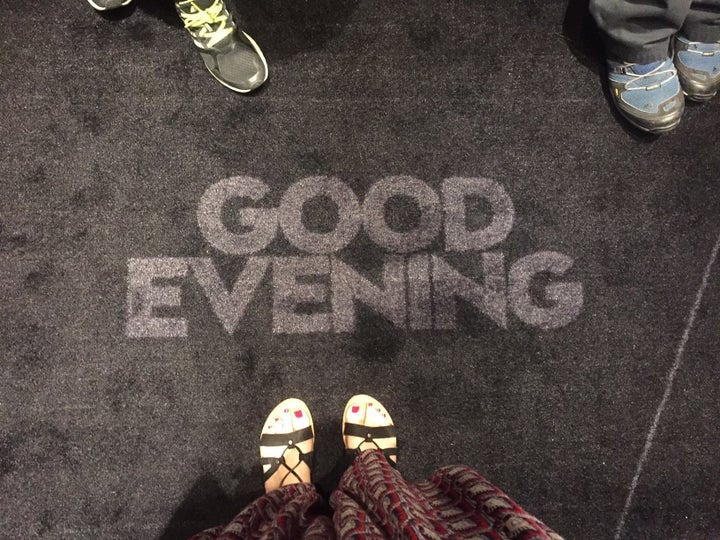 The fundamental equation of a hotel stay is this: Happiness equals reality minus expectations.
Peer-to peer-hotel evaluations do a great service, but they also come up short in a number of ways. The first is that studies suggest most people who write reviews are venting, as the property and experience did not meet expectations set by the website or recommendations. Also, most reviewers don't travel for a living, so a hotel stay is supposedly a special experience, and that ramps up the expectations; sets up for a bigger fall. Then, if a guest is happy with what he finds, there is most often no burning need to fire up the thesaurus to find new words to describe "bad." And there is the "gaming," issue, when hotels incent guests to give a good review (discount; free cookie; upgrade). Another shortcoming is the lowest common denominator effect. Folks who shop through TripAdvisor or an OTA (online travel agency) are more often than not buying by price, and that usually translates to a lower value experience. And, then there is the Wisdom of the Crowd bell curve. With sufficient numbers of evaluations there tends to be a grouping towards the mean, the average experience. To seek out the extraordinary or just high quality, one has to explore the outer edges. As professional journalists have been asking for years now, as their readership migrates to user-generated content, "Would you trust a peer to fix your car, or perform surgery on you?" Well, in some spaces, such as news and travel, people do, for better or worse.
I travel for a living, and have for my adult life, adjusting a different room thermostat almost every night. That doesn't mean my tastes are shared with others, but I do bring a certain broad-based perspective to the lobby. So, naturally, I think it fair to share some of my discoveries over the past months, and those I think worth exploring during the nip of autumn, perhaps the best time to travel and escape to another bliss.
Of course, this list is hardly comprehensive, and it is highly personal, but it is a catalogue of those I found special and extreme in coziness, personality, original touches, service, and that ineffable quality of heart.
------------------------------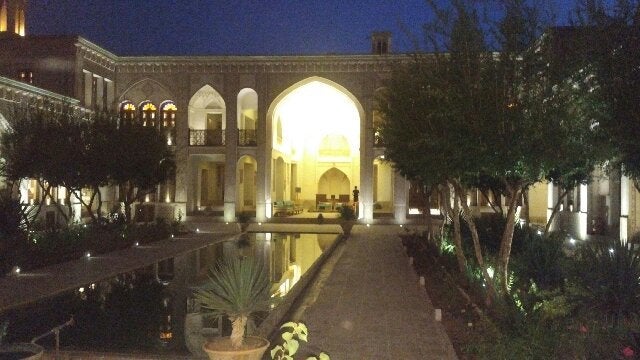 Iran is renowned for its rosewater hospitality, dialing back some 5,000 years, and this boutique takes the ancient art to a new level. The property, built in the late 18th century, was once the home to the Ameriha family, who made their fortune policing and taking tolls on the Silk Road. Agha Āmeri became the governor of Kashan, and built the largest house in Persia at the time. The property has a number of secret rooms and passageways so His Excellency could come and go undetected. It is a labyrinthine complex, with M. C. Escher stairways that seem to go everywhere and nowhere. They say there are seven courtyards, but I couldn't find them all, and got lost trying. But, this is a gorgeous place to be lost. There are sinfully fragrant gardens, a traditional wind catcher (badgir), a restaurant under a mirrored dome, two hammams, several pools, and an overabundance of traditional woodwork, paintings, carvings and decorative art. Wherever you turn, it is a feast for the eyes. Spin around three times, and you travel back in time to when Persia ruled the world, and this was the crossroads of trade. Am greeted with iced rose water, and then guided through a Medina-like maze to my apartment. The room is spacious, with a big, deep blue-tiled bath with a sloping back. I can hear the spill of fountains through the stained-glass window. And the television has English-language stations, a rarity in Iran, but who wants to stay inside when there is so much to explore…
-------------------------------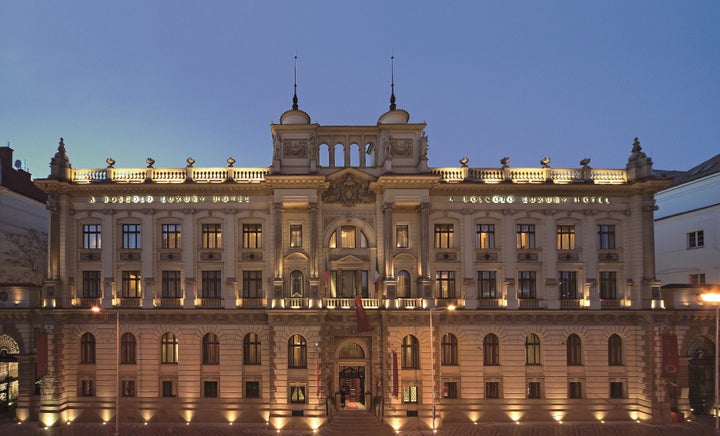 As befits a former 19th-century bank, the neoclassical building that is now Boscolo is ideally situated in the monied heart of Prague, a few minutes' walk to the city center, Old Town Square, Charles Bridge, the train station, museums and the best ice cream in the world. There is a children's park next door, but if you bring kids, as I did, the thing to do is try water zorbing on the Vltava River. You zip up inside a plastic bubble and literally walk on water.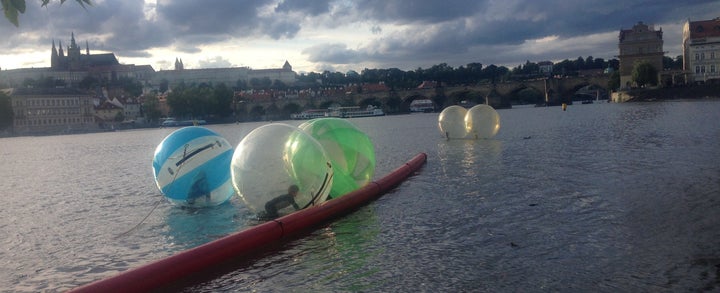 As for the hotel proper, it is the opulent interior that makes it special. As in the lobby of any storied exchequer, I feel safe, respected and pampered. There is a harpist playing at the check-in desk, which lofts the experience to the upper end of elegance. The heated pool is legendary, in a cavernous room with a blue mosaic floor, lit like a jazz club, with adjacent dry sauna, ice pool, steam room and wellness spa. The old bank vault is now a cigar and cognac bar, so it feels like you are sipping locked-up treasure. In Alain de Botton's book, The Architecture of Happiness, he talks about how high ceilings evoke good feelings, and the painted ceilings in my room are soaring, cathedral-like, making my stay almost a religious experience. It is certainly quiet as a church, with its padded fabric walls and quadruple pane windows.
There is antique furniture throughout, solid hardwood floors, splendid classic moldings, a sparkling crystal chandelier, and incredible stuccoes. In the ample marble bathroom, there is a large hydro-massage tub, a massage shower, and a bidet.
The breakfast buffet is one of the most divine in Europe. And the stylish glass and wood Salon Restaurant offers up the best Italian in town. All in all, like much of Prague, being at the Boscolo is like being in a fairy tale.
---------------------------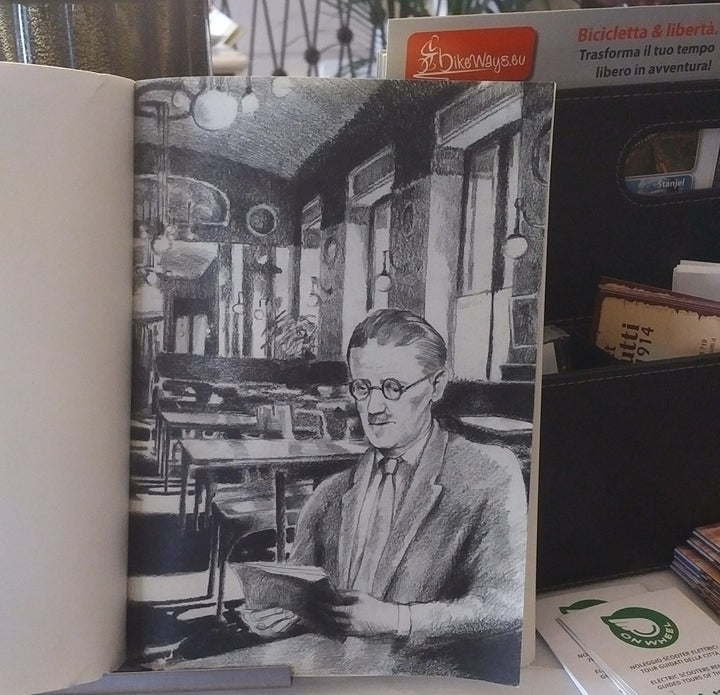 "Real adventures, I reflected, do not happen to people who remain at home: they must be sought abroad." --James Joyce, Dubliners
This is the hotel to literally book.
A course in James Joyce in college, and I emerged in utter awe of (and perplexity about) the author and his works. So, it is a delight to turn the page into a hotel that served as Joyce's creative den and muse for a spell, before he was kicked out for not paying his bills. Now Joyce is paying back his due through branding and association, and the hotel draws literary fans from around the world. There are copies of Joyce's works everywhere (one leaning against a Sydney Sheldon tome, which should be punishable). But beyond the keen history with an Irish expat, the boutique property is a delight, "a good wine in a small barrel," the manager says.
It is quiet, a quality much appreciated by most authors, and elegantly appointed throughout. There is a guest-only sauna, Turkish bath, a chromotherapy shower, and, as to be expected, a warm reading nook. My own soft-colored retreat features a plush four-poster bed, a fireplace, a lined bookshelf, a parquet floor, a Bohémienne French style balcony, and of course, an expansive writing table, where the next great novel will be composed, I am sure. The bathroom mirror has diffused lighting, which makes any writer look more like a leading actor than a passport photo. I enjoy the brilliant rain shower; the jetted tub, and a stream of consciousness.
It's a ten-minute walk to another iconic literary destination, Harry's Bar at the Grand Hotel on the Piazza Unita d'Italia, the biggest seaside square in Europe, where we stroll each evening for a thousand-page sunset.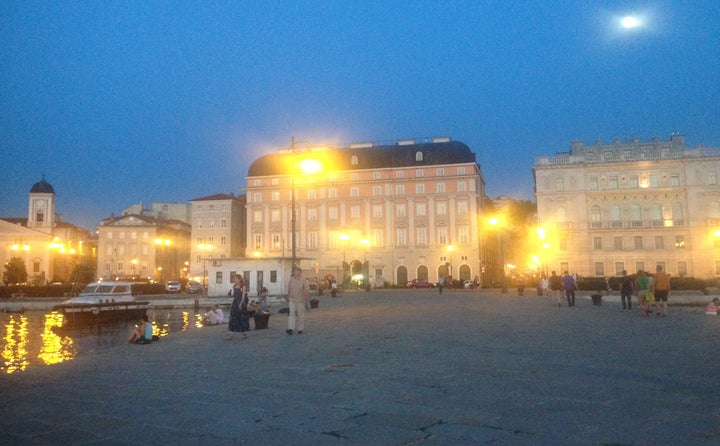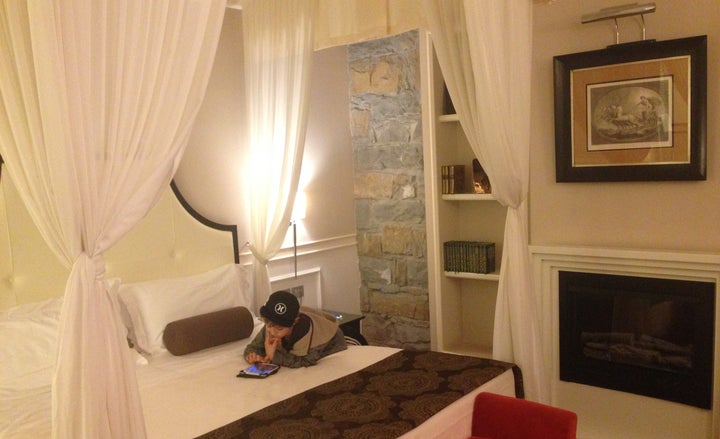 The artful breakfast features a large selection of fresh fruit, cereals, breads, pain au chocolat, cheeses, eggs, meats, fruit juices, and all-you-can-consume reading material. The coffee is Illy caffè, a brand born (and still produced) in Trieste.
All in all, three days is too short a story for this good work, and I plan to return for a sequel.
---------------------------------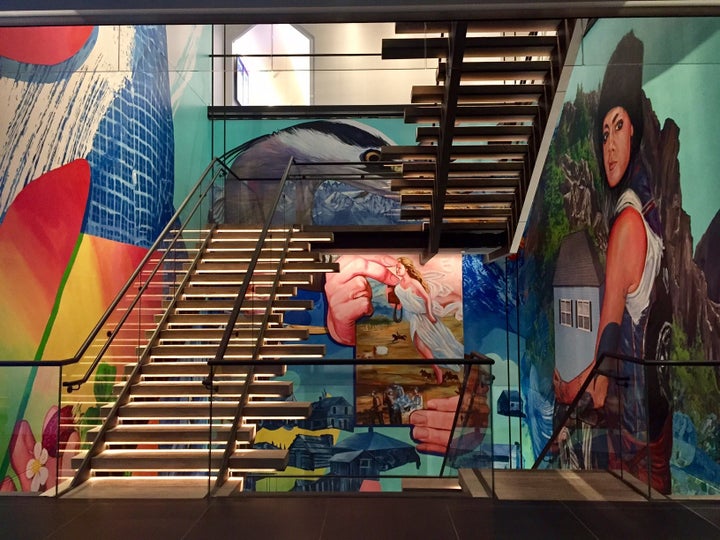 While working for Microsoft and Expedia in the late 90s, I lived and worked in Bellevue, a sleepy afterthought of a town across Lake Washington from Seattle. It was a family outpost, with several assisted living condos, and it rolled up the streets at sunset. Gertrude Stein might well have said, "There is no there."
Well, that has all changed with the opening of W Bellevue, which has shifted the center of gravity. Now, the techno crowd from Seattle and around the Northwest flock to Bellevue for late-night soirées, good eats and entertainment. And W Bellevue is ground zero.
What makes W Bellevue so appealing is its celebration of quirk and eccentricity. The library is strewn with random paperback books, a pulp pleasure paradise; there is a working cuckoo clock in the bar, across from the tree-stub furniture; there a porch swing near the check-in; the speakeasy is called Civility & Unrest; the splatter paint on the rugs is on purpose; the shower is encased in glass in the center of the room; and in the toilet, there is a second roll of toilet paper labeled "Backup Plan." It's all a little wacky, edgy, green and fun, with lots of funky design notes wherever your turn. In the mini-bar, there is a "Couples Kit," with two lubricated prophylactics, and a package of lubricating jelly. A film noiresque narrative is silk screened onto the Barbara Hill pillow on the couch: "He jumped off the wharf and tossed me his line—He was tanned and muscled—a sexy vision in vintage tartan plaid—I like the cut of his jib—he had a seductive swagger and a salty scent that made me want to weigh anchor with him—he said I'd like to navigate your depths—I thought I wouldn't mind docking my boat at your pier either—it seems we were both ready to set sail into uncharted waters…" Whew.
If you are in town to visit any of the tech companies (Microsoft, Amazon, et al), this is the place to stay, as it is close to everything, and it makes you want to dance. The Bellevue Art Museum is next door, as is Nordstrom Rack, and all manner of high-end shopping, spas, salons, cinemas and restaurants. The devil is in the details, and if you like deviled eggs, as I do, try the Deviled Lazy B Ranch Eggs at the Living Room Bar.
----------------------------------------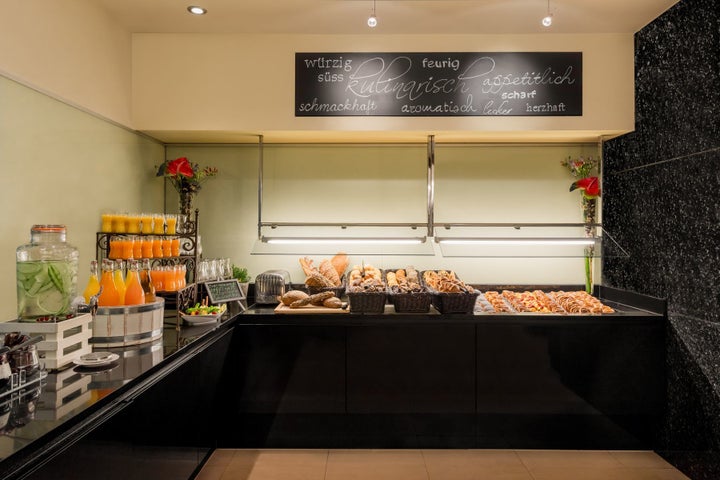 The old real estate dictum is true for hotels as well: location, location, relaxation. And, if you are in Vienna, and plan to visit the magnificent baroque Belvedere Castle (the most eye-popping tour in the city fabulous for its architecture), then the Lindner Hotel Am Belvedere is the place to stay: it is right next door. Within a few steps you can be admiring a large collection of Symbolist paintings by Gustav Klimt, including the infamous "The Kiss." It takes a couple of days to really experience the Belvedere complex, with its upper and lower palaces, extensive gardens, and massive art collection. It can take more time, of course, if you plan to explore even a sampling of what Vienna has to offer, and this is a fantastic base-camp.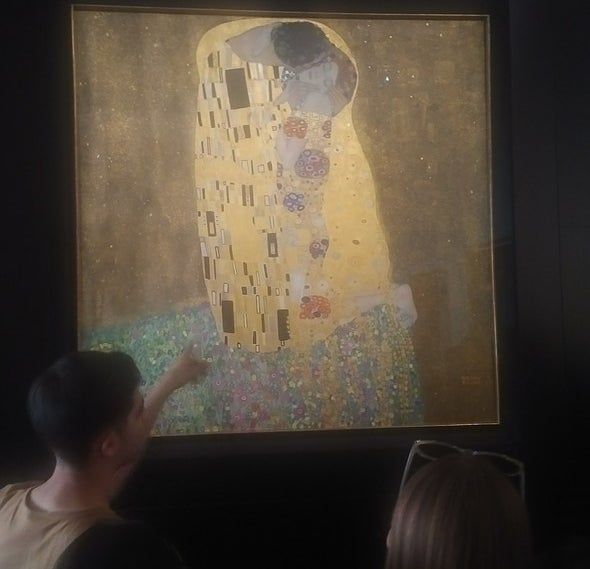 It is a modern, airy, ultra-clean property, in a quiet neighborhood (Embassy Row), but only a few minutes' stroll to the tram that serves downtown (and it is only about a 15-minute brisk walk to Old Vienna, the shops of Mariahilfer Straße, and the Opera House, featured in the latest Mission Impossible outing). There is a spotless fitness center with Scandinavian sauna and steam room.
My redoubt is expansive with a bed big and comfortable. It swallows me up and holds me hostage. Out the window I can see the Imperial Botanical Gardens, with its tiered fountains and cascades sloping up to the Palace.
The breakfast buffet has some renown, with organic and gluten free options, a gourmet omelet station, and waffles to die for. And, just across the street you can order up one of the most famous Viennese culinary specialties, Sachertorte. This is a delicious space to stay.
------------------------------------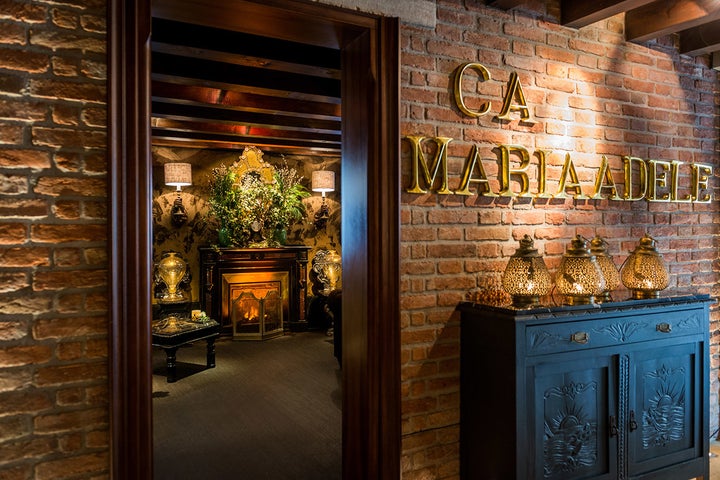 Venice has received attention recently for being over-touristed, and it is true that some parts seem more piercing Vegas attraction than a personal discovery of an authentic past. But, far from the madding crowd, in the quiet, artful Dorsoduro district of Venice, this palazzo style property provides a luxurious retreat, as well as a point of departure for some of the more singular delights ...it is next to La Salute basilica, and a stone's throw from The Peggy Guggenheim Collection, the Punta della Dogana, and of course, any number of gondolas to take you to the din of St. Mark Square, or anywhere you want to go. I arrive early on a hot day, and with a welcoming hush, am served up mint and sparkling ice water with fresh apricots and a hand-fan on a tray. Around the sitting room are copies of a coffee table book on the Grand Tour, the educational rite of passage for wealthy Brits, seeking art, culture and the roots of Western civilization, with Venice as a key destination. The boutique seems a dial-back to this era, and could be the final destination for carriages carrying the exigent questers.
My exquisitely crafted room is spacious, but intimate, with a Murano chandelier as big as the bed. My wife loves a large soaking tub, and this one, sprawling across the marble bathroom, seems the size of Lake Como. There is a private terrace, hung with fabric drapes, where we take cocktails at sunset, listening to singing from the canals below, and the church bells chiming on the hour.
I have an early morning flight, and the staff arranges for a pre-dawn water taxi to meet at their private dock, for a thrilling zip to the airport. The Ca' Maria Adele is for the connoisseur, not the catalogue traveler.
------------------------------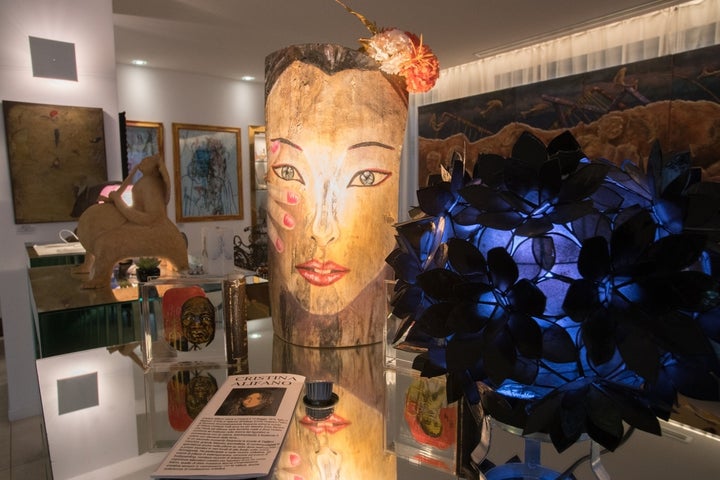 The Republic of San Marino is a mountain micro-state, the size of a postcard, that claims to be the world's oldest republic (established AD 301). Clinging to the side of a cliff is a hotel with one of the largest personalities I've seen. It takes art seriously, and humorously, and has renditions throughout, including from Rossano Ferrari, who not only adorns the lobby, but also painted the rooftop swimming pool area. Even the elevator has style, with mirrored ceiling and sides, and a life-size image of a British telephone box.
My chrome-accented, white-on-white room could be a gallery, featuring a priceless view across the valley to the sun-dappled Adriatic, the same view Raffaello and Piero della Francesca painted in the 15th Century.
The walls of the bathroom are made of glass, with sheer white voile curtains, encouraging intimacy. And next to the bed is a Jacuzzi spa. This is a most romantic place to tuck in.
As recommended by the owner/manager, Francesco, we eat at Ristorante Il Boschetto, just down the hill, and it is one of the most scrumptious experiences in Europe. And, it has a trampoline on the dining terrace, which occupies the kids while the parents sip the fine wine.
Breakfast deserves a shout-out. There is a vast array of sweet cakes and pastries, crispy rolls and bread, cheese, cold meat and very tasty scrambled eggs. A cappuccino is extra, but well worth it.
Finally, the reason we are here: It is a short, steep drive (or a rigorous walk) up the mountain to San Marino proper, where we make an adventurous hike along forest paths to the three tower fortresses that crown the peaks of Mount Titano. From here you can see eternity.
-------------------------------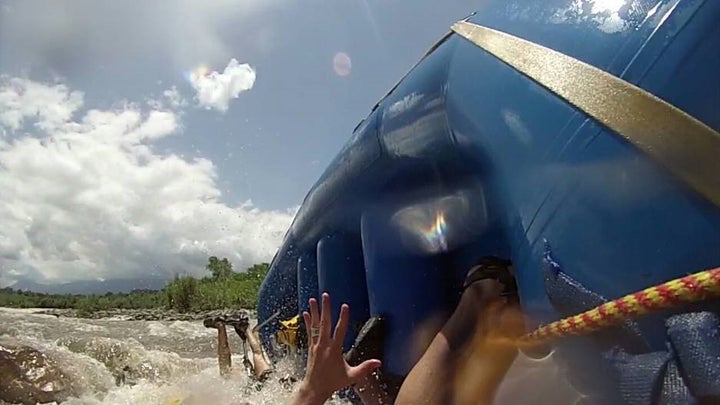 On a rafting tour of Guatemala, I stayed at this relatively remote lodge with my eldest son, Walker. It has everything desired in an eco-lodge, and then some. Located on the shaded shores of stunning Lake Izabal, it offers up a private swimming beach, fishing, and boat trips. It is not far from a hot springs waterfall, and some of the best Mayan ruins in the world. The bungalows are large and comfy, tucked beneath a canopy of native trees. And the food is delicious, prepared lovingly by Sergia the cook, with a menu featuring shrimp, pork chops, steak, and local fish and vegetables. There is an honor fridge in the dining area, with all manner of beers and soft drinks, but it is the mango smoothie that attracts folks who paddle across the lake for the treat. For atmosphere, there are howler monkeys, tropical birds and iguanas galore, and even a crocodile in a deck-side pond.
This is a family business, run by Hugo and his extended clan, including Judy Guylarte de Fajardo, a Canadian who married into the family. And it is this guardian angel family that makes this place beyond exceptional. Before we arrived my son, Walker, acquired a bacterial bug, and was feeling awful, sick as a dog, when we checked in. Hugo and the family noticed, and immediately began nurturing, including making a special herbal tea they use to treat their own stomach and intestinal issues. They attended to him relentlessly, and the next morning, as I set out to raft, they offered to care for Walker while he recovered. When I returned that afternoon, Walker was feeling much better, on the road to recovery. He shared that Judy took him to see a doctor, and when he prescribed a fluoroquinolone antibiotic, she drove to the pharmacy to fulfill the prescription, and then oversaw its administration. By the next day, Walker was top of the world, due in no small part to the attentive owners of this little ecolodge. In my years of traveling, I have never met hosts who were so big-hearted, generous and loving to a guest, willing to go the extra 100 miles. They give the humanity of travel a face. I am forever thankful, as is my son, and can pronounce this as the most compassionate place within which I have ever stayed.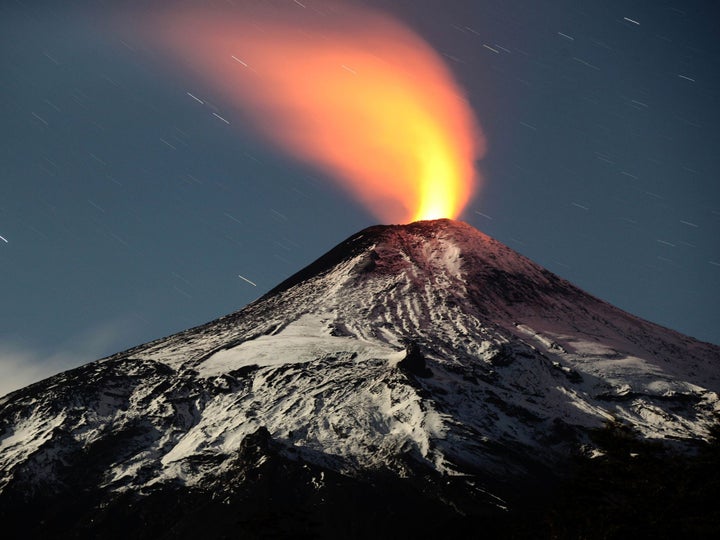 Sometimes the view trumps all. This might be the case here, as the view out the window is the most daunting and jaw-dropping imaginable. The looming, smoking Villarrica Volcano looks like it's about to blow (it last erupted in 2015). The scene looks impossible, like something from a disaster movie, with good CGI. It all gives a frission of danger to a stay, a sense of the sublime, and goosebumps ripple every time I turn towards the glass.
But in this case, the little wooden inn offers more than a crushingly awesome view. It is an intimate experience curated by the well-traveled owners Carolina and Alain, and their four kids, two dogs and a cat. In a serene garden setting, the property feels like Eden before the snake bite. It is calming, and when looking to the sky, thrilling. I take a room on the top floor, where there is a common area with brimming bookshelves and comfy couches, and I use these to pore through some local titles, trying, in vain, to avoid looking out the window. Each morning Carolina y Alain lovingly prepare an organic homemade break-feast, with everything locally sourced (the honey, from their own bee hives, is the nectar of the gods, and I buy four jars from their shelf). The hosts then sit down like close friends to talk about the possibilities of the day. Pucon is the adventure capital of South America, and from here it is a paddle away to some of the world's best whitewater rafting and kayaking (I head down a section of the Trancura), as well as climbing, fishing, boating on the lake, skiing, biking, soaking in hot springs, hiking in Huerquehue National Park, and some fantastic eats, including traditional Mapuche Indian cuisine. Across the street is Amankay, a hyper-local café in which all the ingredients are sourced within 500 meters of the kitchen, including the free-range "happy chickens." Few places make a visit feel like returning to a family home, but this is one, all under the smooth white neck of the watchful mother volcano.
-----------------------------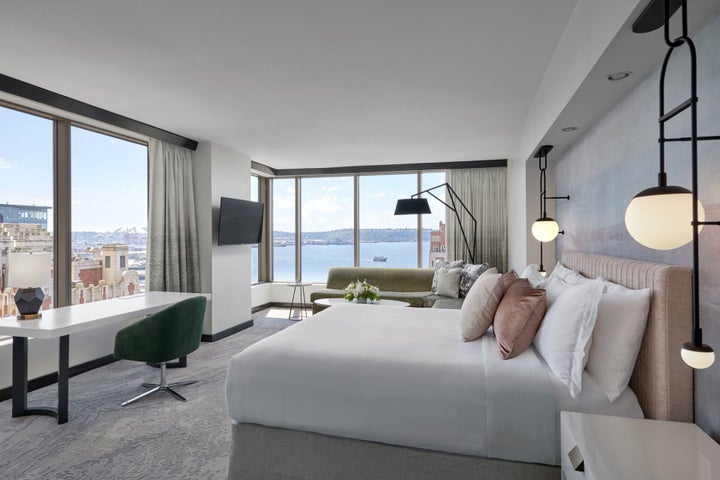 Back when Seattle was a timber and steak town, this was a dark-paneled retreat, and I confess to a few visits. But, with clean tech taking over, Seattle has moved to a brighter, white-wood look and feel, and Loews purchased this icon and re-imagined it with a multi-million-dollar transformation, to a bright interior design that captures the unscripted optimism of the Emerald City.
One of the many distinguishing elements to the new Hotel 1000 is the attentiveness of the staff. From the valets to the concierge, the receptionist to the bellmen, the maids to the restaurant servers…they all greeted me by name, and asked about my well-being. When I mentioned to the front desk I was in town to fete my son's birthday, everyone I met thereafter wished a happy birthday. How do they do that? They even delivered a complimentary tray of chocolates, cheese and wine to the room to celebrate.
Seattle's abundance of water is a theme. The lobby features hanging hand-blown glass lights, like rain drops. A flute of Treveri sparkling wine, from Eastern Washington, meets me at check-in. The oversized bathtub fills from a spout in the ceiling, like a controlled typhoon, and a glass separator allows a salt-water view while soaking. A great hotel window serves as a polarizing filter—it lets in the light one way, the good way, and not the other. This far-reaching pane overlooks Elliott Bay, and the ferries making their crossings; even the Ferris Wheel at Pier 57 looks like a giant water wheel from here. And the restaurant, too, carries the love: The All Water Seafood & Oyster Bar.
The location is ideal for an immersion in the highlights of the city. The waterfront, Pike Place Market, Pioneer Square, the Seattle Art Museum, all within a temperate walk. Downstairs, below the lobby, is the spa, 24-hour fitness center, a virtual golf room where you hit the ball into a screen of major courses, and an impressive wine cellar, where the super-friendly and informed Food and Beverage Director, Dhruv Khanna, holds tastings.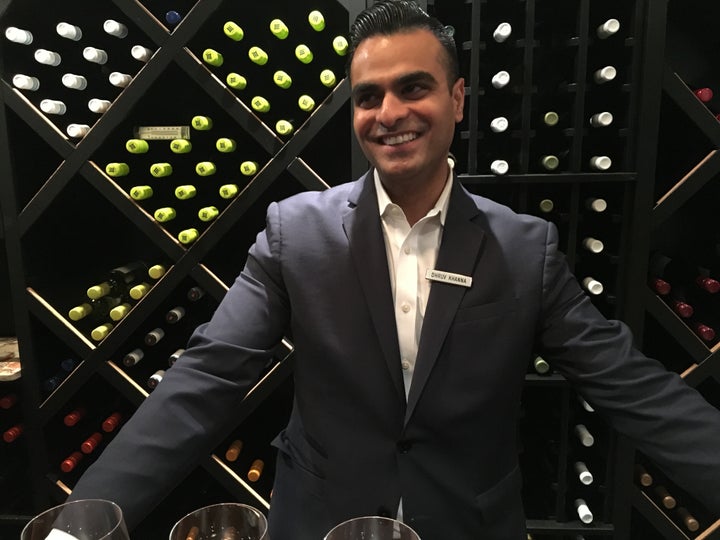 And I would be remiss to not call out the Executive Chef, Scott Mickelson, who prepares a tasting menu that snugly, and oh so deliciously, fits the theme. Mine was thus: chowder fries, cauliflower salad, mussels & chorizo, clam meatball, salmon a la plancha, seared diver scallop and for dessert, something that should be illegal: a mixed berry bread pudding, topped with Tahitian vanilla whipped cream.
I worked overtime to find a flaw with the new Hotel 1000, and failed.
------------------------------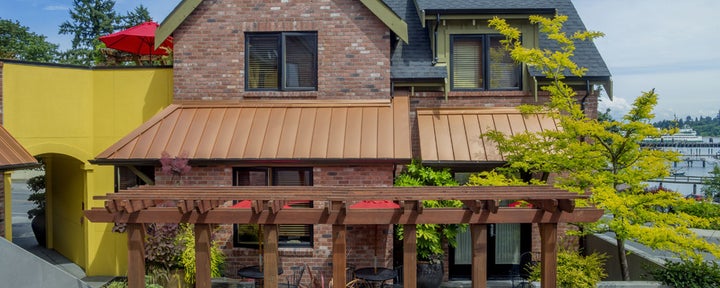 Just a half-hour ferry ride from Seattle, Bainbridge is a leafy bliss the size of Manhattan. And the place to base is The Eagle Harbor Inn, a petit hotel steps from the marina, hiking trails, and the main street of Winslow lined with boutiques, coffeehouses, wine tasting, eateries, a cinema and one of the last, great independent bookstores, The Eagle Harbor Book Company (Snow Falling on Cedars was authored on Bainbridge, and has enthused a whole generation of writers here).
Designed and owned by a family of architects inspired by travels in the south of France, the rooms of Eagle Harbor are built with an indoor-outdoor flow, opening to an inviting garden courtyard, bursting with color. The entryway French doors have no keys, just a unique code on an electronic keypad, so no need to wait in any reception lines. I stay in one of the three custom townhomes, some 2000 well-appointed square feet, with my family, and my youngest sees no reason to leave. All the amenities are here, including a full gourmet kitchen with gas stove, an in-room elevator from the covered garage, washer-drier, fireplace, a great room, two bedrooms, three bathrooms, his and hers vessel sinks, walk-in closet, office, private patio, large-screen televisions, and tons of games, from roulette to Monopoly. This is really more like a home than a hotel, one with seals and blue herons out the window. Instead of an on-property exercise room, guests are given day passes to the local fitness club, also within walking distance.
We stock up at the nearby grocery, and settle in for an evening in front of the fire, on the leather couch, rolling dice and munching popcorn. In the morning there is fresh Pegasus coffee, with real chilled Half & Half, tea and orange juice in the little lobby, and a thousand things to see and do around the magic isle.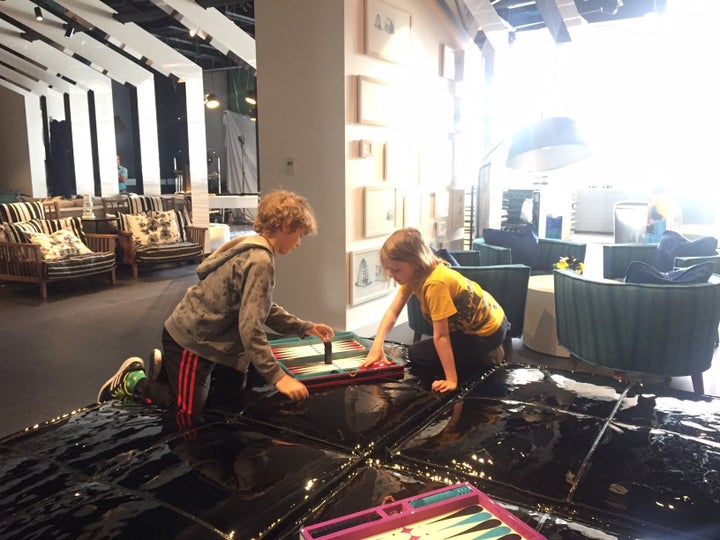 Popular in the Community