 As the mayor of Richmond, Calif., Gayle McLaughlin believes it's within the city's rights to seize hundreds of home mortgages at risk of foreclosure and help the homeowners refinance. Now she just has to convince the banks who are suing the city to stop her plan to drop their case.
McLaughlin will lead a rally at Wells Fargo's headquarters in San Francisco on Thursday, urging the bank to withdraw a lawsuit it filed last week to prevent the city from using its eminent domain authority to take the mortgages. The bank's CEO, John Stumpf, has not responded to McLaughlin's requests for a face-to-face meeting, so she decided to go to him, she said.
"We hope to appeal to his sense of conscience," she told The Huffington Post.
Despite a recent uptick in home prices elsewhere, Richmond, a city of about 100,000 near San Francisco, has seen few signs of recovery. Nearly 40 percent of the city's mortgages are underwater -- worth less than what is owed -- and therefore more likely to fall into default or foreclosure.
Like public officials in many cities, McLaughlin is frustrated by the response to a foreclosure crisis that has devastated neighborhoods and claimed more than 8 million homes nationwide.
"We have waited for five years for the banks and the federal government to come up with a solution to this crisis and they have not done so," she said.
So to shore up the finances of struggling families, Richmond has embraced a proposal from a private investment group called Mortgage Resolution Partners.
The plan calls for the city to acquire certain underwater mortgages for less than their current market value. For a home appraised for $100,000, for example, the city would offer $80,000, even if the homeowners still owed $200,000 on their mortgage. Richmond would then forgive the debt beyond what the home is currently worth, a tactic known as principal reduction, and help the homeowners refinance at a new, lower cost.
If its offer was refused, the city would use eminent domain -- a power typically associated with a government's authority to claim private land for public use, such as road-building -- to forcibly acquire the mortgages.
Mortgage Resolution Partners would put up the money for the city to buy the loans. In letters sent last month to the banks that oversee these mortgages, the city offered on average 80 percent of the current appraised value for 624 mortgages. Though careful not to make any direct threats, the letters noted that eminent domain was an option the city would consider if a deal could not be reached.
The mortgage industry swiftly responded. Last week, Wells Fargo, Deutsche Bank and Bank of New York Mellon filed a lawsuit seeking a court order to block the program. In this instance, the banks serve as trustees, or managers of a sort, for the financial instruments that contain the mortgages. They were directed to take action by several of the biggest bondholders, including Pacific Investment Management and BlackRock.
Housing experts and many economists have argued for years that the solution to the foreclosure crisis should include a broad principal-reduction program that would allow millions of borrowers to refinance to their homes' current value, which in many neighborhoods can be less than half of what is owed. This would lower the foreclosure rate, give homeowners an incentive to make repairs and upgrades again and invigorate the housing market, they say.
But much of the mortgage industry, along with the nation's top housing regulator, has fiercely resisted principal reduction, warning of a "moral hazard" that would spur homeowners to intentionally default. For that reason, most of the 11 million homeowners with underwater mortgages don't qualify for the limited principal-reduction programs currently in place.
Mortgage Resolution Partners' plan would apply to a relatively small percentage of loans: the 10 percent or so that are packaged together in bonds owned by private investors. Yet the potential ramifications of adopting its proposal are enormous.
Advocates of the plan say resetting even a small number of mortgages in struggling communities would serve as a direct economic stimulus, and could help raise home values across the board.
Detractors argue using eminent domain poses a calamitous threat to the entire U.S. mortgage finance system, and could cost investors such as public pension funds billions of dollars. The lawsuit filed by Wells Fargo and Deutsche Bank warns that bondholders "would suffer irreparable economic harm" should Richmond go through with its plan. Those bondholders could stand to lose up to $200 million, if all 2,000 or so potentially qualifying loans were seized, their lawsuit claims.
The suit further asserts that the proposal is an "unconstitutional scheme" meant to benefit the city and the private investors who back Mortgage Resolution Partners. For each loan it restructures, the investment group is set to collect a fee of $4,500, and it has said in marketing materials that investors could realize returns of 20 percent.
Mortgage Resolution Partners has already pledged to shoulder all the legal fees in defending the action against litigation. In an interview, John Vlahoplus, the group's founder, brushed off accusations that his investors were pushing the plan solely in search of big returns.
"The goal is to prevent defaults and allow people to participate in the economy again," he said. His side is willing to negotiate with the mortgage industry, but has been rebuffed, he said.
John Ertman, a lawyer representing the banks in the suit, said in a statement that Vlahoplus's claim that he's interested in talks "is completely disingenuous."
"MRP simply cannot pay fair value for the targeted mortgages while still returning that kind of windfall profit," he said.
Support HuffPost
The Stakes Have Never Been Higher
Related
Before You Go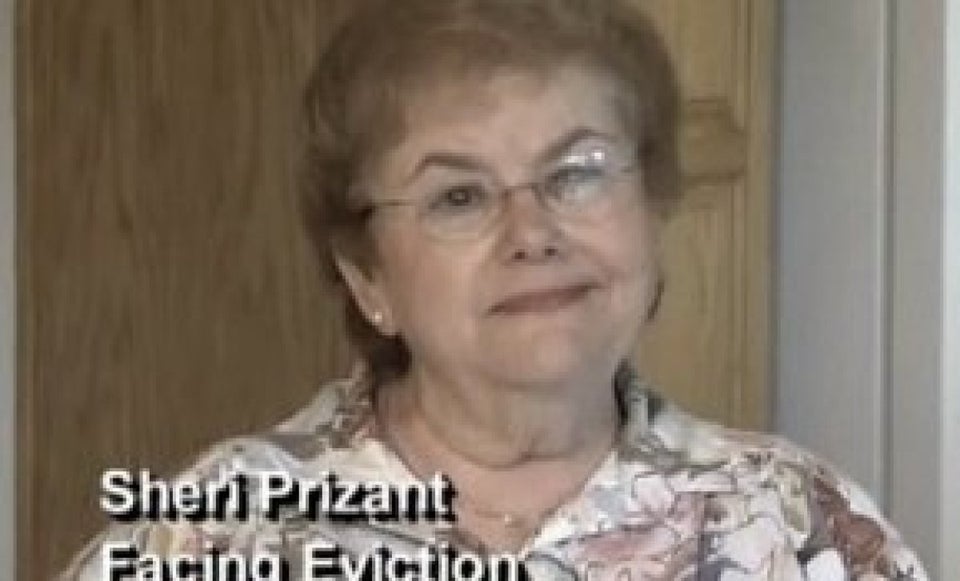 America's Worst Foreclosure Fails
Popular in the Community