MARTINEZ -- The father of a 16-year-old girl who was gang-raped on the Richmond High School campus in 2009 told a jury Tuesday that the first hint something was wrong the night of the attack came when he received a call from his daughter's cellphone. But it wasn't his daughter on the phone; it was a young man boasting, in vulgar terms, that the sophomore girl was great at sex.
The father hoped it was a high school prank, but about an hour later, he found his daughter at death's door following a homecoming dance she had eagerly anticipated.
"I'm envisioning it, and it was a horror," the father said at the trial for two men charged in the gang-rape case that shocked the community and nation.
The father said his daughter was excited about the school dance, for which he bought her a sparkly lavender dress that she was "very proud" to wear. Before running inside the dance with her girlfriends, she agreed to have her dad pick her up when the dance ended at 11 p.m., or earlier, if she got bored.
After receiving the vulgar call at 10:52 p.m., he recalled frantically calling and texting his daughter's phone in vain. After a janitor alerted him that everyone from the dance had left, the father saw the first of several police cars whiz by.
He followed them around the corner and approached a Richmond police sergeant about his missing daughter. He told them she was wearing a lavender dress. Minutes later, another officer approached and called him by name.
"When he addressed me (by my name), I started to buckle because I had not given my name," the father said.
As his daughter was rolled by on a gurney, he could see her face swollen to the point of distortion and there was vomit in her hair.
"I told her that we loved her very much and to hold on," he said. "I could see she was not conscious enough to respond back."
The father was the first witness to take the stand at the dual jury trial for 22-year-old Richmond resident Jose Montano and 20-year-old Pinole resident Marcelles Peter, who each face life in prison if convicted of gang-rape, forcible oral copulation in concert, penetration with a foreign object in concert, and a special allegation that they inflicted great bodily injury.
Trials with dual juries are rare but considered necessary when there is evidence inadmissible to one defendant but not the other. Peter's and Montano's juries heard opening statements separately but were in the same courtroom when the first witnesses took the stand Tuesday afternoon.
In her opening statement Tuesday, attorney Jane Elliot said there are too many conflicting statements regarding Montano's involvement to convict him in the Oct. 24, 2009, attack in which the 100-pound girl was beaten, raped and otherwise sexually abused for up to 2 1/2 hours after she left the dance and got sick drinking with young men in a dark campus courtyard.
Prosecutor John Cope said Tuesday that Montano was described "over and over again" putting on a condom and mounting the victim, moving up and down in what appeared to be an act of rape. Later, he was seen running around the area saying, "Where's that condom?"
Cope said Montano's DNA was on one of two condom wrappers found at the crime scene, as well as a can of Four Loko, an alcoholic energy drink.
According to Montano's attorney, other witnesses said Montano got on top of the girl for a couple of seconds, but he never unzipped his pants and he didn't have sex with the girl.
"The evidence will show you (that) whether it was two seconds or 10 minutes, rape is rape," Cope said.
By some accounts, as many as 20 perpetrators participated in the attack, some of whom have never been identified. Two men have already been convicted by way of plea deals. Manuel Ortega, 22, of Richmond, is serving a 32-year prison sentence, and Ari Morales, 19, of San Pablo, is serving 27 years.
Two other Richmond residents, 46-year-old John Crane and 25-year-old Elvis Torrentes, are awaiting trial.
Also testifying Tuesday was a 22-year-old Richmond man who had his sister-in-law call 911, which finally brought an end to the attack, after some young men in the neighborhood yelled out that there was a naked, drunk girl on campus that he could have sex with if he wanted.
Richmond fire Capt. Luis Padilla took the stand to describe finding the victim hunched over the support beam of a picnic table. She was nude, except for her lavender dress bunched above her waist. Her face and head injuries were so substantial that Padilla said he ordered a helicopter ambulance, which landed a half-mile from the crime scene.
"So the helicopter didn't blow trash around while landing?" the prosecutor asked, referring to the opening statement by Peter's attorney on Monday in which he said wind from the helicopter could have transfer Peter's DNA on to a used condom found at the crime scene.
Contact Malaika Fraley at 925-234-1684. Follow her at Twitter.com/malaikafraley. ___
(c)2013 the Contra Costa Times (Walnut Creek, Calif.)
Distributed by MCT Information Services
Related
Before You Go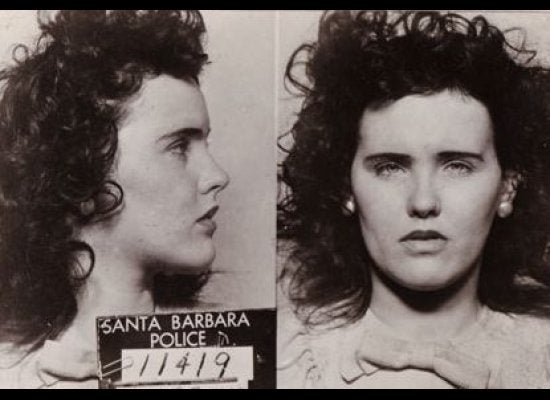 10 Major Crimes That Shocked the Nation (SLIDESHOW)
Popular in the Community