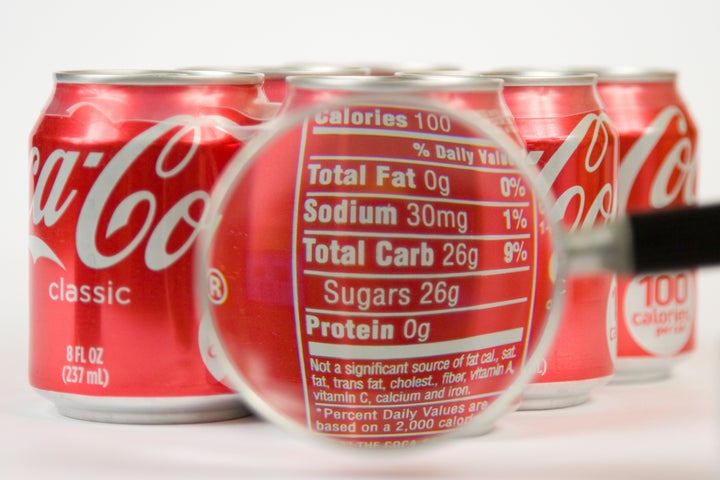 The East Bay city of Richmond is poised to be the first city in the county to levy a tax on soda to fund anti-childhood obesity efforts.
Last week, the Richmond City Council voted to place two measures on the November ballot. The first would institute a one cent per ounce tax on soda, as well as sugary fruit drinks containing less than ten percent juice, and a second directing all the revenue collected from the tax to be directed to measures fighting childhood obesity, such as the construction of sports fields.
The obesity rate among the city's children is frightening, said Councilman Jeff Ritterman, a former physician, during Tuesday's council meeting.

"We will be sentencing these kids to lives of early illness and early death if we don't do something," said the former chief of cardiology at the Kaiser Permanente Richmond Medical Center.
Richmond Confidential notes that nearly 60 percent of Richmond residents are overweight and Contra Costa County, where Richmond is located, spends over $400 million in health care costs stemming from obesity.
According to a UCLA study, the rate of childhood obesity in the county is 33.85 percent--an increase of 3.5 percent over the past five years. During the same time frame, the childhood obesity rate for all of California has decreased by one percent.
Tracey Rattray, the director of the county's Community Wellness and Prevention Program, told Richmond Confidential that sodas and other sugary drinks are, "the single largest source of calories in a teen's diet."
The study also found that the ratio of unhealthy food outlets in Richmond (like convenience stores and fast food restaurants) to healthy options (such as supermarkets) was 6 to 1.
Not everyone in Richmond is in favor of the measure. Some, like Councilmember Corky Booze, who was one of the two representatives to vote against the measure, have labeled it as elitist. "I am incensed that you have a tax on obesity," Booze told the Bay Citizen. "As a former schoolteacher we did not call our kids fat, obese."
33 states currently levy some kind of sales taxes on soda.
Check out this video on the health effects of children drinking soda:
Calling all HuffPost superfans!
Sign up for membership to become a founding member and help shape HuffPost's next chapter