WASHINGTON -- Police intercepted a letter laced with the poison ricin that was sent to Sen. Roger Wicker (R-Miss.), senators told reporters Tuesday.
The Senate sergeant-at-arms broke the news to members in a classified briefing, saying that the substance was intercepted at an off-site facility where Congress gets its mail, according to several lawmakers. It was tested repeatedly.
"It was caught in the screening facility. That's why we have an off-site screening facility for mail," said Sen. Claire McCaskill (D-Mo.). "The system worked the way it was supposed to."
She added that authorities may suspect an individual who often wrote to senators. Other senators did not describe a suspect.
"There is an ongoing investigation," said Sen. Richard Blumenthal (D-Conn.).
Senate Majority Leader Harry Reid (D-Nev.) told reporters as he left the briefing with FBI Director Robert Mueller and Secretary of Homeland Security Janet Napolitano that the letter was addressed to Wicker. Mueller and Napolitano also presented detailed information on the Boston bombings.
Sen. Tom Carper (D-Del.), chair of the Senate Homeland Security Committee, declined to speculate who sent the letter or why. He said he was confident lawmakers were safe.
"Let's let this play out. I think we're going to be okay," Carper said.
The intercepted letter -- coming so soon after the Boston bomb attack -- evoke eerie reminders of the days after 9/11, when an unknown person sent letters laced with anthrax to lawmakers and members of the media.
Ricin, derived from castor beans, can be much deadlier than anthrax, which is treatable with antibiotics, According to the Centers for Disease Control, if ricin is inhaled -- as would be the case with powder in a letter -- it can be deadly.
Within a few hours of inhaling significant amounts of ricin, the likely symptoms would be respiratory distress (difficulty breathing), fever, cough, nausea, and tightness in the chest. Heavy sweating may follow as well as fluid building up in the lungs (pulmonary edema). This would make breathing even more difficult, and the skin might turn blue. Excess fluid in the lungs would be diagnosed by x-ray or by listening to the chest with a stethoscope. Finally, low blood pressure and respiratory failure may occur, leading to death. In cases of known exposure to ricin, people having respiratory symptoms should seek medical care.
Capitol Police did not immediately respond to requests for comment.
UPDATE: 8:59 p.m. -- Wicker issued this statement:
This matter is part of an ongoing investigation by the United States Capitol Police and FBI. I want to thank our law enforcement officials for their hard work and diligence in keeping those of us who work in the Capitol complex safe. Gayle and I appreciate everyone's thoughts and prayers.
Support HuffPost
The Stakes Have Never Been Higher
Before You Go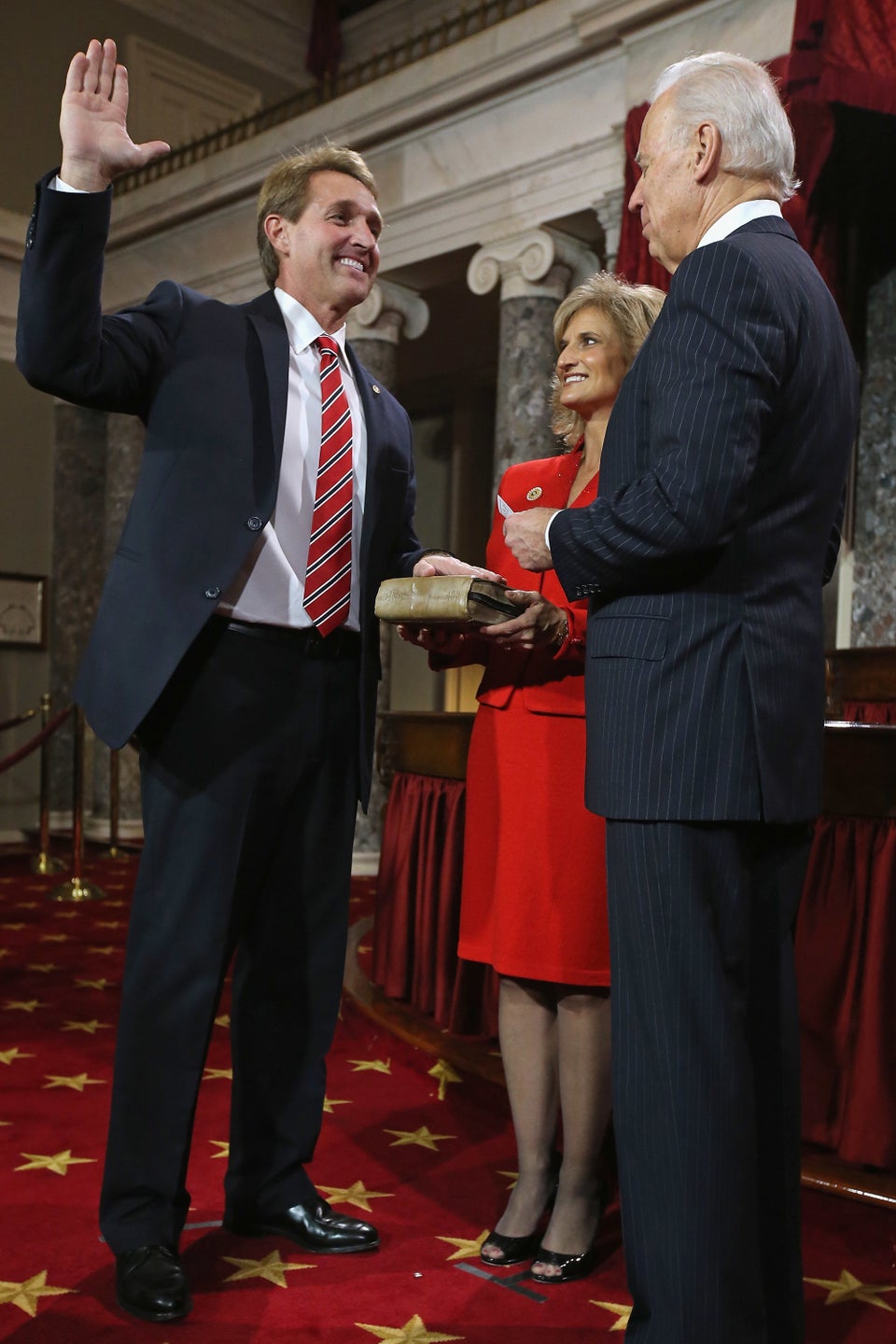 New Senators Of The 113th Congress
Popular in the Community