It's like the jokes write themselves for "Rick and Morty" star Justin Roiland.
An attempt at pranking Joel Osteen's prayer line as the hit character Rick Sanchez appeared to go spectacularly awry when the phone was answered by a character of equal personality, leaving Roiland hilariously confused.
"I have a prayer I need to get off my chest," Roiland tells the woman answering before asking if the megachurch leader is available.
After some back-and-forth, he insists, "I need to talk to Joel Osteen. It's a very important message. I have lots of money right now."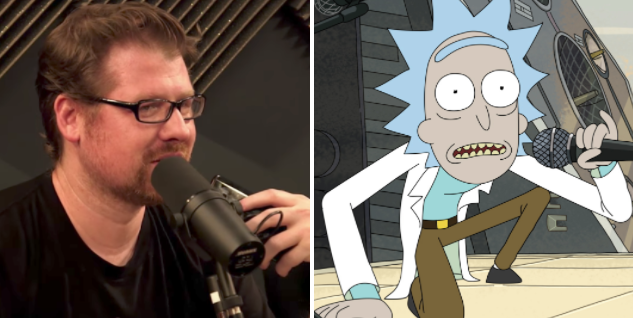 Instead of getting the Houston televangelist on the line, however, Roiland is surprised to hear a string of garbled words from the woman, amid her repeating: "the blood of Jesus."
"Are you talking in tongues right now?" he asks stunned. "Is that Klingon? Is that baby talk?"
"Ricky ticky ta ta ta," he tries to repeat her words.
"If I were to translate this, would it be like, 'Hey, don't let anyone into the building during the flood because we don't want their dirty footsteps walking on our clean carpets?'" he jokes, in reference to critics who slammed Osteen for not immediately opening his Houston facility to people seeking shelter from Hurricane Harvey.
Though exactly what the woman was telling him wasn't too clear, his own summary of the call was.
"That was insane, dude," Roiland announced after getting off the phone.
Calling all HuffPost superfans!
Sign up for membership to become a founding member and help shape HuffPost's next chapter
BEFORE YOU GO