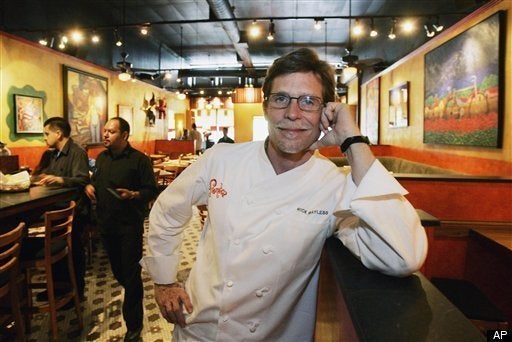 Lines at an airport restaurant? It could happen sooner than you think.
The Chicago Department of Aviation announced Monday that celebrity chef Rick Bayless will open two restaurants in O'Hare Airport this fall.
According to a release from the aviation department, the restaurants will open this fall.
"We are delighted to enhance our restaurant offerings by welcoming Rick Bayless's outstanding regional Mexican cuisine to O'Hare International Airport," Department of Aviation Commissioner Rosemarie S. Andolino said in a statement. "O'Hare is the global gateway of our city and region, and we strive to meet Mayor Richard M. Daley's goal to provide amenities at our airports that reflect the diverse cultures of the city. We are delighted to introduce O'Hare's passengers to Chicago's own 'Celebrity Chef'."
Bayless' existing Chicago restaurants, Frontera Grill and Topolobampo, are wildly successful.
"I am thrilled to add Frontera flavors to O'Hare's culinary offerings," Bayless said in a statement.
Popular in the Community