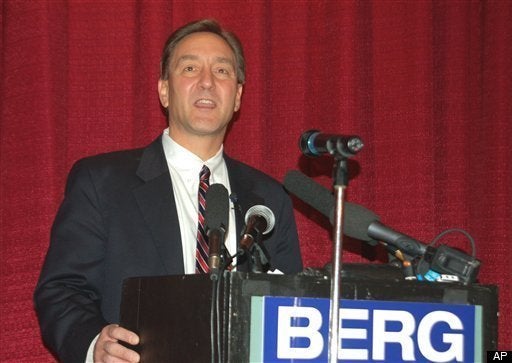 In an interview with the Fargo Forum's editorial board, North Dakota Republican congressional candidate Rick Berg suggested issuing leases for drilling on federal lands, including national parks.
There's a huge opportunity right now to take those mineral assets that are on the federal government's balance sheet and shift them to Social Security.
When asked specifically about Theorore Roosevelt National Park in North Dakota, Berg included the park as one of the potential locations where leases could be sold by the federal government.
I think they could do horizontal drilling in there, yes.

According to Business Week, North Dakota's oil production has tripled since 2003, making it the fourth largest producer of oil in the United States.
Congressman Earl Pomeroy (D-ND) responded to his opponent later on a local radio station by stating,
"This to me is just kinda nutty...to suggest that you plunk some oil wells into Theodore Roosevelt National Park and you're gonna solve the Social Security situation...it shows that this is a really unsophisticated idea that really doesn't match-at all-the financial realities of the situation."
Popular in the Community