 North Dakota Democrats are criticizing the state's Republican Congressman Rick Berg over claims he supported expanding Highway 2 from two lanes to four while a state legislator, as well as his decision not to have a congressional office in western North Dakota.
Berg, who is running for U.S. Senate, discussed the expanded highway between Minot and Williston and his new congressional office in Minot during a debate with Democrat Heidi Heitkamp earlier this week.
"Obviously, I was supportive of Highway 2 when it got passed," Berg said during the debate.
But state legislative records show Berg voted against a 1997 expansion of Highway 2, along with a 2008 tax package for highway financing.
The highway, which carries traffic from Williston, a city in the heart of the oil patch, eastward across the state and westward toward Montana, has been targeted for expansion to four lanes since the 1970s. The expansion between Minot and Williston was finalized in the last decade, as the oil industry began to boom in the western part of the state.
"You did not step up and help western North Dakota get prepared," Heitkamp said during the debate. "We are suffering that neglect today."
Berg also promoted his recent decision to open a congressional office in Minot, which is roughly two hours by car the oil fields, in order to help the western part of the state. Democrats have criticized that decision, saying they believe Berg does not know the state's geography. Berg is the sole congressman from North Dakota.
"If Rep. Berg can't tell Minot from Dickinson or Williston, he's clearly spent too much time voting the party line in Washington," state Democratic Party spokeswoman Alison Kelly said in a statement Friday. "It's no laughing matter for Rick Berg to think he can wait more than a year to put staff in Minot and that he's somehow serving the oil patch."
Democrats have sent Berg a map of the state with the section of Highway 2 between Minot and Williston highlighted. Niether Berg's campaign nor his congressional spokesmen were immediately available for comment.
The race between Berg and Heitkamp -- both of whom are vying succeed retiring Sen. Kent Conrad (D) -- has become one of the most competitive in the country, with the HuffPost Pollster summary showing Berg holding a four point lead. Several national groups have invested in the race with ads in support of both candidates.
Berg is not alone in not having an office in western North Dakota. Both senators -- Conrad and Republican John Hoeven -- have offices in Minot, Bismarck, Grand Forks and Fargo, but not in Williston or other western cities. Former Rep. Earl Pomeroy (D), who was unseated by Berg in 2010, only had offices in Fargo and Bismarck, according to an archived version of his 2010 congressional website.
Berg ranks below all but one of the at-large members of Congress in terms of state offices. Republicans Kristi Noem of South Dakota, Cynthia Loomis of Wyoming, Denny Rehberg of Montana and Don Young of Alaska have four offices open in their states. Though Berg's three offices do beat the two offices kept by Democrat John Carney of Delaware.
Before You Go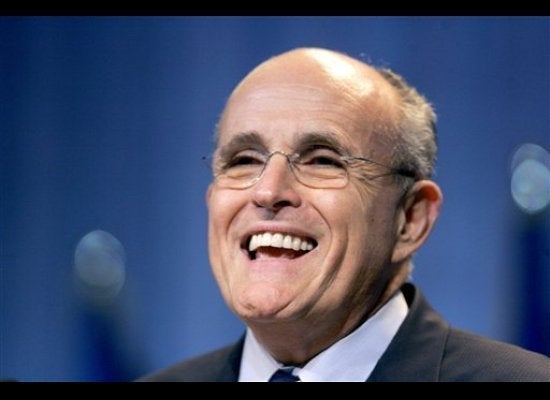 Out-Of-Touch Politicians
Popular in the Community