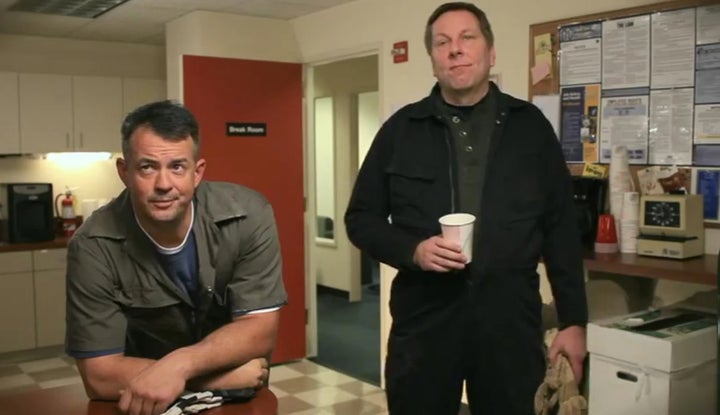 WASHINGTON -- A D.C.-based front group representing corporate interests will be rolling out a $10 million national advertising campaign next week to promote legislation that would likely weaken unions.
The group, the Center for Union Facts, is headed by Washington public-affairs svengali Rick Berman, best known for his advocacy for the restaurant and alcohol industries through front groups like the Center for Consumer Freedom and the American Beverage Institute. Billing itself as a "union watchdog" critical of labor leaders' "abuses of power," the Center for Union Facts has run anti-union advertisements in the past.
Berman, who spearheaded a $3 million ad campaign that infuriated labor leaders in 2006, told HuffPost that the new national campaign would be "significant," likely topping the projected $10 million as it carries into the new year. The group has pinpointed certain states where the spots will definitely run, though Berman wouldn't share any details.
"People need to understand what the loss of control is once a union is in the workplace," he said.
Per usual, Berman also declined to say where the funding is coming from. Like other Berman-run groups, the Center for Union Facts is registered as a nonprofit and therefore doesn't have to disclose its corporate donors. In 2009, the most recent year for which data is available, the nonprofit took in $1.3 million and paid $590,000 to Berman's for-profit company, Richard Berman and Co., for "management fees."
The purpose of the ad campaign, Berman said, is to promote the Employee Rights Act, a bill introduced this summer by two GOP lawmakers, Sen. Orrin Hatch (R-Utah) and Rep. Tim Scott (R-S.C.). Although Hatch has described the bill as an attempt to modernize labor law in the interests of both workers and employers, labor leaders say the bill would be detrimental to workers and unions.
Among other measures, the bill would require that a unionized workplace hold a re-certification election every three years, creating regular opportunities for the union to be ousted, likely to the delight of many employers.
American Rights at Work, a pro-union advocacy group, described the bill as "a huge step backward" for workers in a statement to HuffPost, accusing Berman of spreading misinformation for financial profit.
"It's another shameful attempt by Berman and his corporate backers to pretend to stand for workers, when really his goal is the same as always: to fundraise off of his corporate backers and mislead the public by attacking critical consumer safety, labor, and environmental protections -- and the watchdog groups acting in the public's interest," said Kimberly Freeman Brown, the group's executive director.
Berman said the ad campaign will include several different spots, though only one has been released online so far. In the ad, two regular-looking guys are in the break room at work, watching a slimy-looking politician reel off platitudes on television. When one worker informs the other that their union dues helped put the man in office, he spits his coffee out in shock.
Popular in the Community