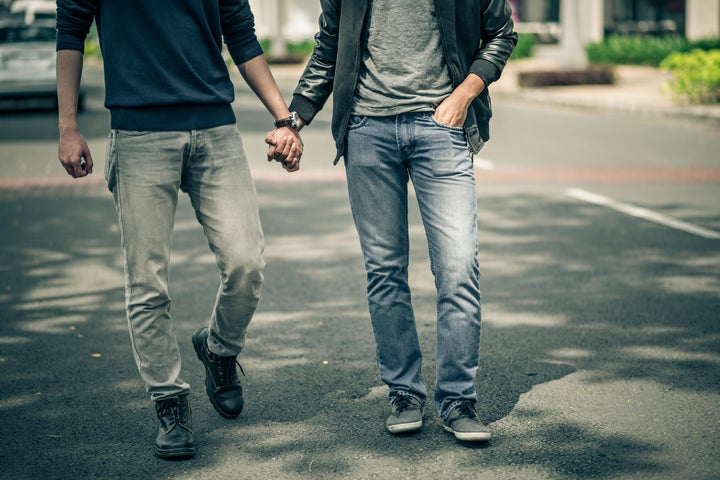 A Republican lawmaker sent shockwaves through Missouri's LGBTQ community when he argued that there is a "distinction" between human beings and those who identify as gay.
On Monday, Missouri Rep. Rick Brattin (R-Harrisonville) was arguing against an amendment to Senate Bill 43, which would have banned discrimination in employment, housing and public accommodations based on sexual orientation and gender identity in the state, The Kansas City Star reports. At present, residents can be fired from their jobs or evicted from their apartments for being gay, or just being perceived as gay. But Brattin said he believed extending anti-discrimination protections to LGBTQ Missourians would infringe on religious liberty.
"When you look at the tenets of religion, of the Bible, of the Quran, of other religions," Brattin said from the Missouri House floor, "there is a distinction between homosexuality and just being a human being."
The bill's author, Republican Rep. Kevin Engler, ended up scrapping the amendment when it became clear that there were not enough votes to support it, making Brattin's statement on queer people even more troubling. Without any LGBTQ-specific language in place, Senate Bill 43 passed 98-30 and will now head to Gov. Eric Greitens.
A Kansas City Star editorial published Tuesday condemned Brattin's remark. "The statement, made on the Missouri House floor, was deplorable," it read. "It betrayed a stunning lack of understanding of theology and self-government: The Constitution protects all Americans from the tyranny of any single faith-based approach to secular law."
Others criticized the representative's words on Twitter.
It isn't the first time Brattin's words have sparked controversy. In 2014, he proposed an extreme bill that would require women who are seeking an abortion to get permission from the man responsible for the pregnancy, The Kansas City Star reported. At the time, he cited his wife's approval of his vasectomy as his inspiration for the legislation.
"So you couldn't just go and say, 'Oh yeah, I was raped,' and get an abortion," Brattin said, echoing sentiments that former Missouri Congressman Todd Akin used to defend anti-abortion measures. "It has to be a legitimate rape."
Popular in the Community