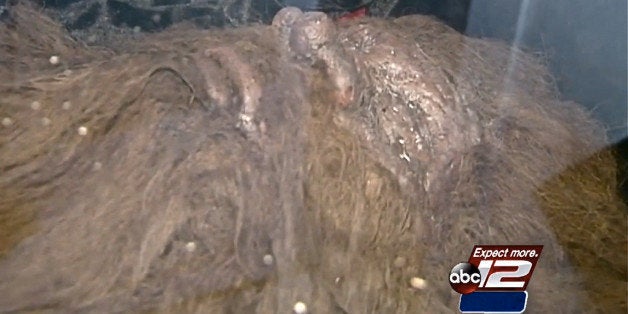 "There's no more evidence for Bigfoot than the Tooth Fairy or the Easter Bunny. And that's what people have to get through their heads."
It might come as a surprise to some -- especially to Bigfoot believers -- that the man who reportedly made that statement in 2010 was none other than Rick Dyer. Yes, the same Rick Dyer who is driving an RV through the American South, hauling around the remains of what he claims is a Bigfoot that he allegedly shot and killed in 2012 on the outskirts of San Antonio.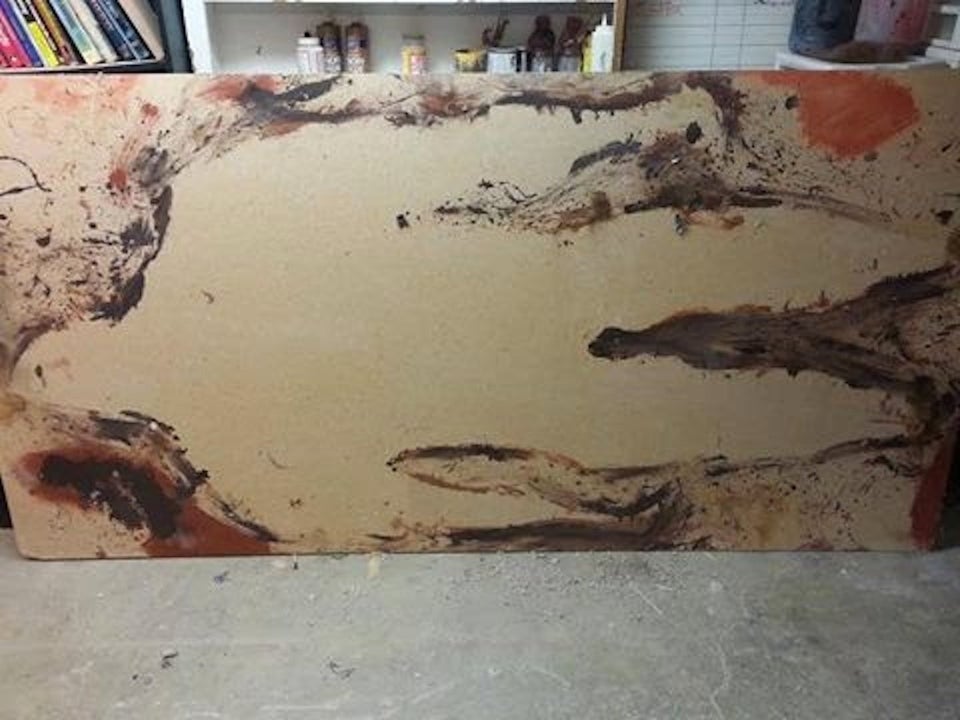 Bigfoot 'Hank': From Clay To Display
The past two years have been filled with announcements from Dyer and his website, promising the public release and display of the actual body of an actual Bigfoot, nicknamed Hank. There have been assurances of big press conferences during which the conclusive results of DNA analysis on Hank would be revealed to the world -- a DNA report conducted by an unnamed university.
Through all of this hoopla, Dyer has pronounced himself -- at every chance he could take -- the best Bigfoot tracker of all time.
If, in 2012, he'd actually killed Bigfoot and decided right then and there to bring the body forward and show it to the world, he might have been instantly hailed as history's best-ever Bigfoot flatfoot. And he would've soaked in two years' worth of accolades from in and out of science, as the discoverer of a new primate species living among us.
But...that's...not...what...happened.
The traveling Bigfoot show -- variously dubbed the "I Told You So" tour and "Time To Believe" tour -- arrived in San Antonio last week -- the scene of the original "crime," if you will -- after its kickoff location in Phoenix was cancelled when Dyer couldn't come up with a venue at which to display the alleged hairy, 8-foot, 800-pound supposed beast.
And this writer was disappointed, because we were there -- in Phoenix -- expecting and hoping to meet Bigfoot, aka Hank, in the flesh or in what's left of his flesh.
Watch this KSAT News report from San Antonio:
Probably the biggest thing going against Dyer's credibility was his previously admitted involvement in a 2008 Bigfoot hoax. That's the kind of thing that doesn't easily go away in the memory cells of the public.
Watch this recently released video compilation of Rick Dyer statements about his Bigfoot activities.
Excerpts from the above video include the following Dyer comments about Bigfoot and Bigfoot believers:
I was one of the people who did the Bigfoot hoax in 2008, and got worldwide notoriety. ... And it turned out to be a hoax with a lot of money off this hoax. I, myself, made a ton of money. We are now looked at as the black sheeps [sic] of the Bigfoot community, and let me tell you something: We don't care.

Bigfoottracker.com is back for one reason only: To convert people who believe in Bigfoot to Bigfoot haters. We are tired of seeing people give their money away for something that's not real.

There's no more evidence for Bigfoot than the Tooth Fairy or the Easter Bunny. And that's what people have to get through their heads. I have taken people out to hunt for Bigfoot, and all the time I was thinking in my head, 'Why would someone pay to go out to hunt for something that does not exist?' But people do.

It's really easy to trick people. People that believe in Bigfoot are not idiots -- they're just really naive and they're missing something in their lives, so they want to believe in something that they know deep down inside, it does not exist.
San Antonio's KENS-5 News said they waited to report on Dyer's Bigfoot claims because they wanted stronger proof, but the news team discovered "some hair-raising holes in his story" and decided to share it with their audience.
"If Dyer's name sounds familiar to viewers, it's because he made KENS TV news for other reasons in 2011," said on-screen reporter Joe Conger. "Police arrested him for defrauding folks on eBay for allegedly selling them Corvettes he never delivered."
Conger also reports that Dyer says he originally tracked down and shot, not one, but two of the beasts, and the other Bigfoot that he allegedly shot "was taken by the federal government and never returned."
Watch Joe Conger's KENS-5 News report:
While the Bigfoot sideshow was in San Antonio, adults could fork over $10 to gaze into Hank's face or shell out $20, which would include a Bigfoot documentary and Q&A session, according to the San Antonio Current.
But, in this continuing saga of mishaps, miscommunications, misleading statements and just good old mistakes that keep following the Dyer-Bigfoot tour, something else happened at the 20-buck event that annoyed many of the paying customers who walked out: Instead of seeing the promised documentary, the audience was treated to the 1987 family comedy -- watch for it, here it comes -- "Harry and the Hendersons."
Dyer blamed it on the Alamo Drafthouse venue, and, of course, the venue said it wasn't their decision, reports the San Antonio Current.
And yet, maybe to true Bigfoot believers easily swayed to give up their hard-earned money, "Harry and the Hendersons" might actually be a Bigfoot documentary.

Related
Before You Go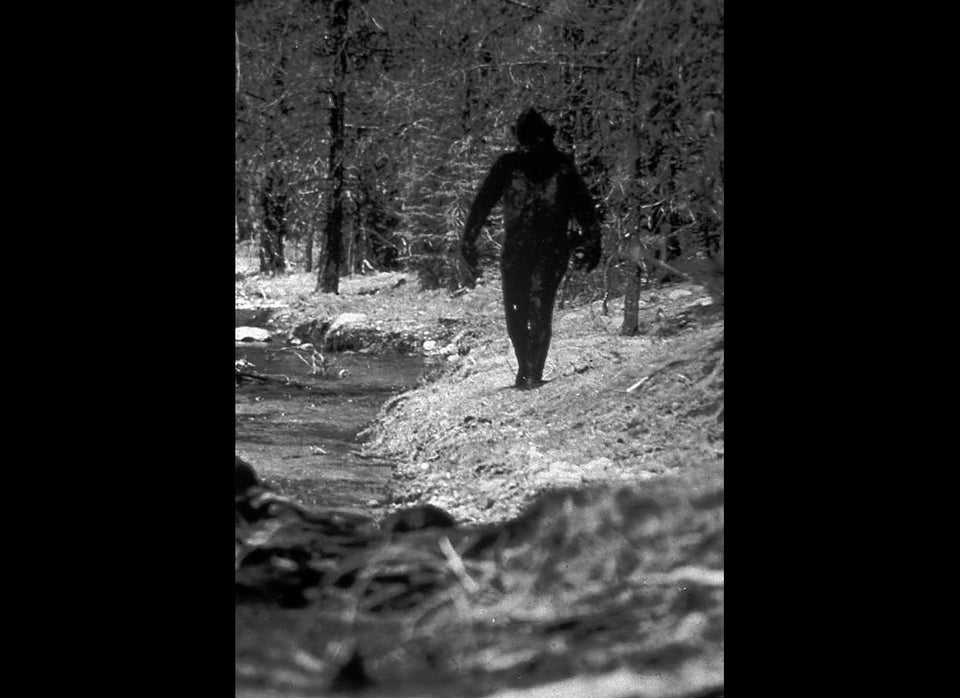 The Legend of Bigfoot Continues
Popular in the Community