ALEXANDRIA, Va. ― Rick Gates, a political operative who worked on President Donald Trump's presidential campaign, admitted in federal court Monday that he committed crimes alongside former Trump campaign chairman Paul Manafort.
Gates, a former deputy campaign manager on the Trump campaign who has reached a plea deal with the special counsel team being led by Robert Mueller, testified that he helped Manafort cheat on his taxes and hide his foreign bank accounts from the government.
The 46-year-old father of four from Richmond is a key witness for the prosecution against Manafort. He will face decades behind bars if convicted.
Freshly shaved and dressed in a blue suit, Gates entered a packed courtroom to tell jurors that he engaged in a variety of crimes with Manafort, whom he said he first met as an intern at Manafort's former firm in the 1990s.
Gates testified that he was part of a conspiracy with Manafort to file false tax returns, hide foreign bank accounts and not register as a foreign agent.
"Were you involved in any criminal activity with Mr. Manafort?" prosecutor Greg Andres asked Gates.
"Did you commit any crimes with Mr. Manafort?" the prosecutor asked.
"Yes," Gates answered again.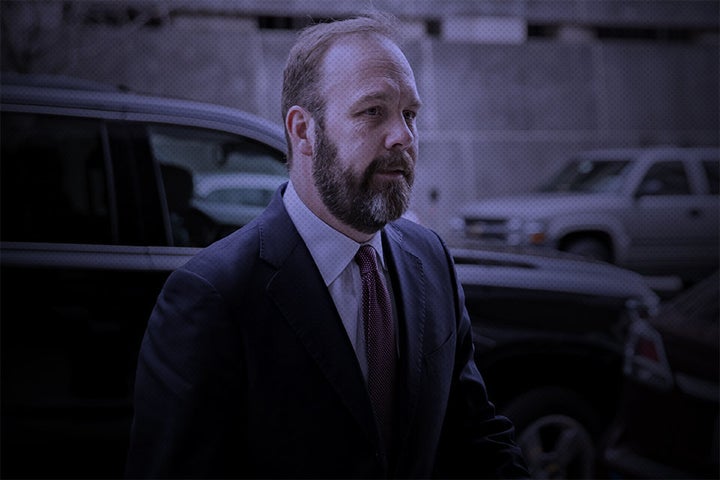 The work that Gates and Manafort did on the Trump campaign wasn't mentioned in court directly. Gates simply testified that he did work for "one of the presidential campaigns, most recently."
Gates rattled off all of the foreign accounts that Manafort held overseas, and testified that he lied to accountants in order to "reduce the taxable income on the tax returns." He said that, in addition to the crimes he committed in conspiracy with Manafort, he committed tax and bank fraud on his own. Gates said he underpaid on his own taxes, didn't disclose a foreign bank account, and filed false expense reports with Manafort to inflate his own income. Gates estimated he embezzled "several hundred thousand" dollars from Manafort that way.
Gates testified about the work he and Manafort did in Ukraine, with Gates calling Manafort "one of the most politically brilliant strategists I've ever worked with."
As part of his plea deal, Gates admitted to conspiracy against the United States in connection with avoiding taxes as well as a charge of lying to the special counsel's office and the FBI. In return for providing useful information during Manafort's bank fraud and tax charge trial, Gates may receive a shorter prison sentence.
This has been updated throughout.