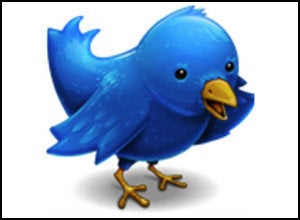 This week, author Rick Moody has been experimenting with Twitterfiction -- he is tweeting a short story over the course of three days, posting a new segment every ten minutes. As the Wall Street Journal noted yesterday, the project was encouraged by and created for the literary journal Electric Literature, and is being tweeted out from their Twitter account as well as a number of others.
The LA Times pointed out earlier this week that the number of simultaneous publications of the story could be problematic -- the story was originally tweeted by 20 Twitter accounts, including LA bookstores Vroman's and Skylight Books. Says the LA Times:
In the past, having bookstores, bloggers and other magazines simultaneously pass out a short story would widen the circulation. Today, many of those people are in overlapping social networking circles, and the result is repetition rather than reach.
The prediction was correct, and by Wednesday, both Vroman's and Skylight Books had pulled out of the experiment, according to Publisher's Lunch. Because of the repetition, the project was creating confusion and annoyance for many readers. A blog on the Vroman's website calls the project a "noble failure," and asserts that the story lacked popularity because "nobody cares."
You can still follow Moody's story on @ElectricLit. It will come to its conclusion Wednesday night.
Was the Rick Moody Twitterfiction project a failure? Let us know what you think in the comments below.

Popular in the Community