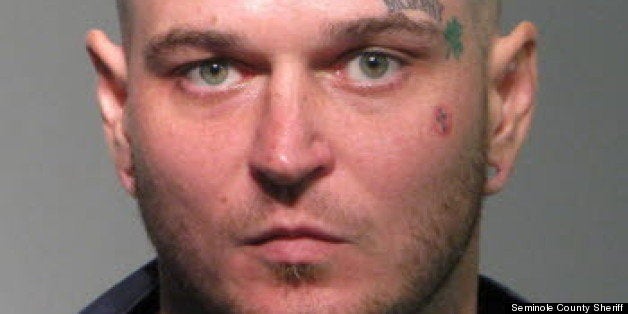 Wildlife officials arrested five men in the Little Econ State Forest in Seminole County Sunday after an officer found them with magic mushrooms, marijuana and an alligator in a backpack, according to Florida Fish and Wildlife Conservation Commission spokeswoman Joy Hill.
Hill said the group was stopped for picking hallucinogenic psilocybin mushrooms, which grow naturally in the forest. But during a search, an officer discovered a 2-foot alligator wrapped in a bandana and stuffed into the backpack of 30-year-old Titusville resident Rick Myers.
Myers was charged with felony drug possession, misdemeanor removal of plant life, possession of an alligator, and an unrelated probation violation. Also arrested on drug charges were Tyler Salzman, 20, Gregory Sansota, 22, Jacob Russell, 20, and an unnamed juvenile, according to the Orlando Sentinel.
"They knew what they were picking," said Hill, who also warned that because of bacteria in their mouths, even the bite of a small alligator can be fatal to humans.
The alligator was removed, "revived a little bit," and released unharmed into a nearby canal, Hill said. Myers told officers he intended to take photos of it before letting it go.
Check out photos of the bust by FWC Officer Steve McDaniel: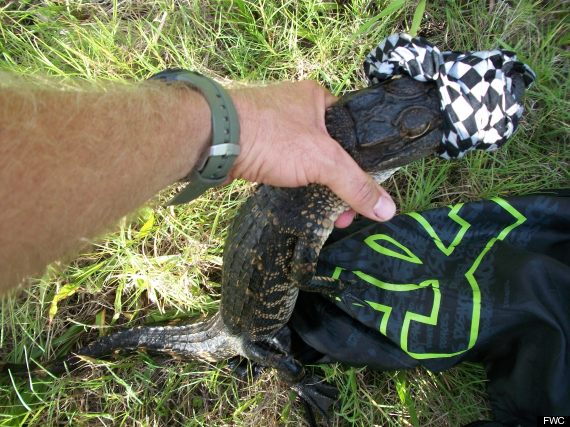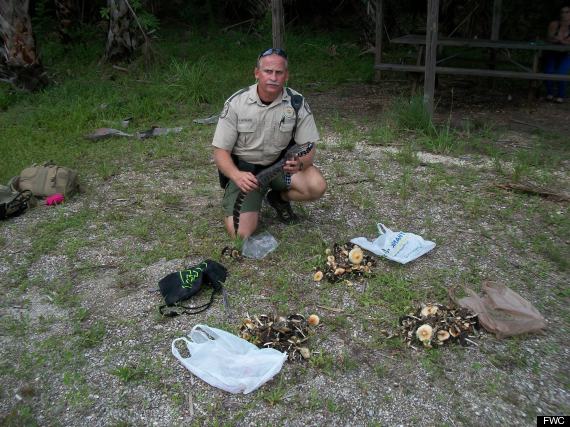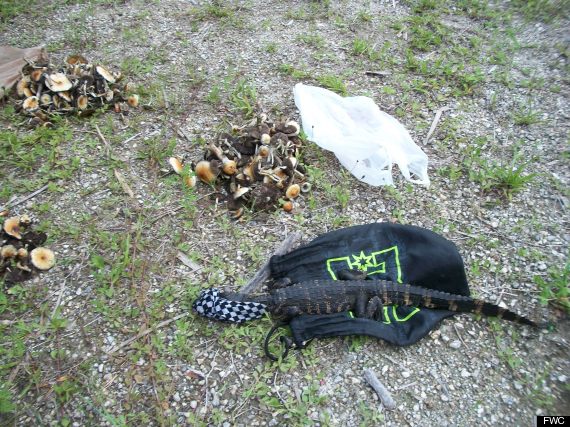 Before You Go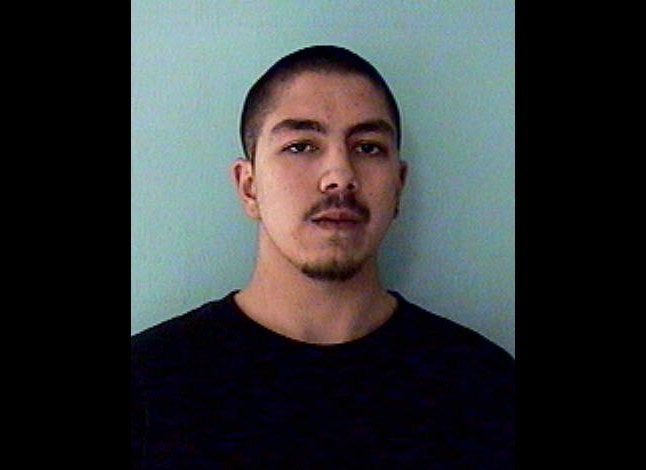 Dumb Crime: Masterminds Need Not Apply
Popular in the Community