Brown girls literally stepped out on the runway in Paris for Rick Owens' Spring 2014 RTW show, in what is perhaps the biggest celebration of racial and body diversity in any of the Fashion Week presentations this season.
As the discussion about diversity on the runways reaches a fever pitch, Owens' decision to have, what appears to be, all minority competitive step teams rocking his collection in lieu of models is making a splash.
The designer's use of both racial diversity and real full-figured women, instead of the usual size zero, to showcase his clothing is sure to catch some attention. Not to mention bringing step to the international fashion stage. Bravo!
The step teams, who were recruited from the U.S. for the show, include one team entitled "Step With Momentum" based in New York City.
Before You Go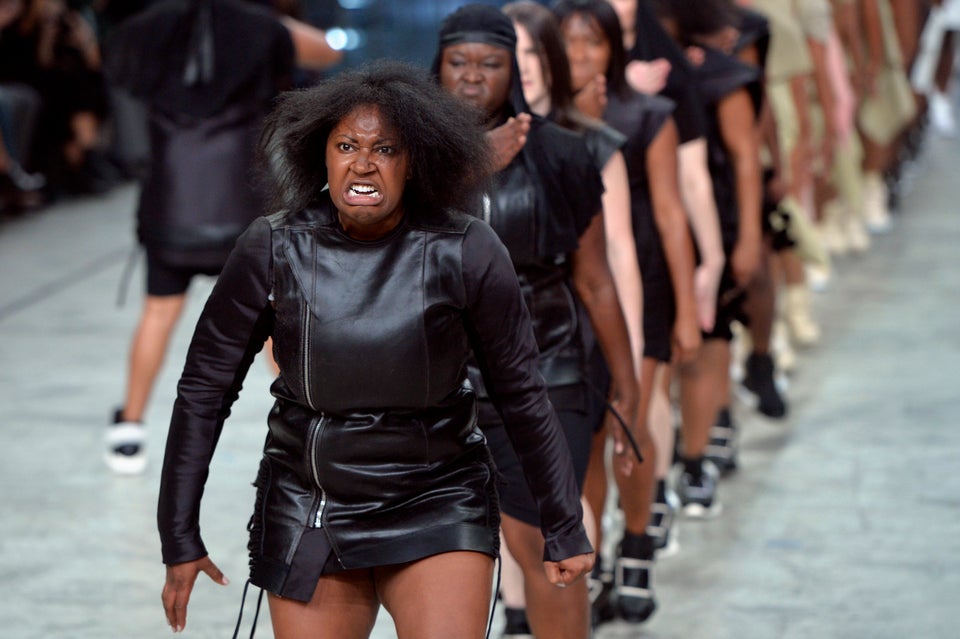 Rick Owens Spring 2014 RTW
Popular in the Community