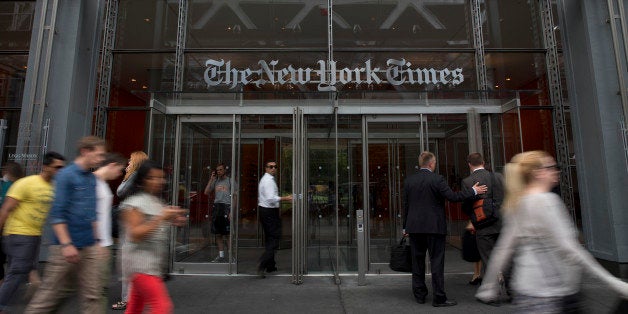 New York Times' public editor Margaret Sullivan weighed in on the newspaper's coverage of the plagiarism charges against Rick Perlstein on Tuesday, saying that the Times should not have given the accusations the attention that it did.
Perlstein is an author and historian who has written about Richard Nixon, Barry Goldwater, and now, Ronald Reagan. Author Craig Shirley has accused Perlstein of plagiarism in his latest book "The Invisible Bridge: The Fall of Nixon and the Rise of Reagan." The Times covered the allegations, as well as Perlstein's defense of his work and the fact that he cited Shirley's book "Reagan's Revolution" 125 times. In a piece on Tuesday, however, Sullivan wondered, as critics have suggested, whether the accusations are merely "a political attack" from the opposite end of the political spectrum.
For that reason, she argued that the newspaper should have approached the charges with more scrutiny, instead of covering them the way that it did.

"Yes, the claim was 'out there' but so are smears of all kinds as well as claims that the earth is flat and that climate change is unfounded," Sullivan wrote. "This one comes from the author of a book on the same subject with an opposing political orientation. By taking it seriously, The Times conferred a legitimacy on the accusation it would not otherwise have had."
"The Times article amplified a damaging accusation of plagiarism without establishing its validity and doing so in a way that is transparent to the reader," she continued. "The standard has to be higher."
Popular in the Community