Former Texas Gov. Rick Perry announced on his website Thursday that he is running for president a second time, joining an already crowded Republican field of contenders.
In a video featuring a montage of U.S. landmarks and Perry meeting with mostly white groups of people, he claims the country needs a leader that can revive "this American dream again."

"You see a lot of candidates will say the right things. Whether it's about the border, whether it's about taxes, whether it's about spending, but we need a president who has done the right thing," Perry says in the video. "We need a president who bridges the partisan divide rather than widens."
Perry served as lieutenant governor of Texas before becoming the 47th governor of the state in 2000, when George W. Bush resigned from the position to assume the presidency. Perry went on to be elected as governor in 2002, 2006 and 2010. Previously, Perry served in the Texas House of Representatives and as the state's agriculture commissioner.
When he ran in the Republican presidential primary in 2012, one of Perry's most notable gaffes came to be known as his "oops moment," when he forgot which three federal government agencies he was planning to eliminate as president.
"Anyone who watched that campaign knows it was a very humbling time for me. But that's not necessarily bad. I judge people on how do you react after a failure," Perry told CNN in 2014.
In April 2014, Perry told CBS "This Morning" he needed more preparation on foreign policy, economics and other issues.
But his last few months in office were not without controversy. Perry was indicted in August 2014, accused of abusing the powers of his office by carrying out a threat to veto funding for state prosecutors investigating public corruption. Perry called the case "outrageous," and his attorneys pushed to have the indictment dismissed.
Perry has received support from both sides of the aisle since he was indicted. David Axelrod, a former adviser to President Barack Obama, called the indictment "sketchy" in August.
HuffPost Pollster has Perry trailing some of his potential rivals, including former Florida Gov. Jeb Bush, Sen. Marco Rubio (Fla.) and New Jersey Gov. Chris Christie, in a 2016 primary:
Before You Go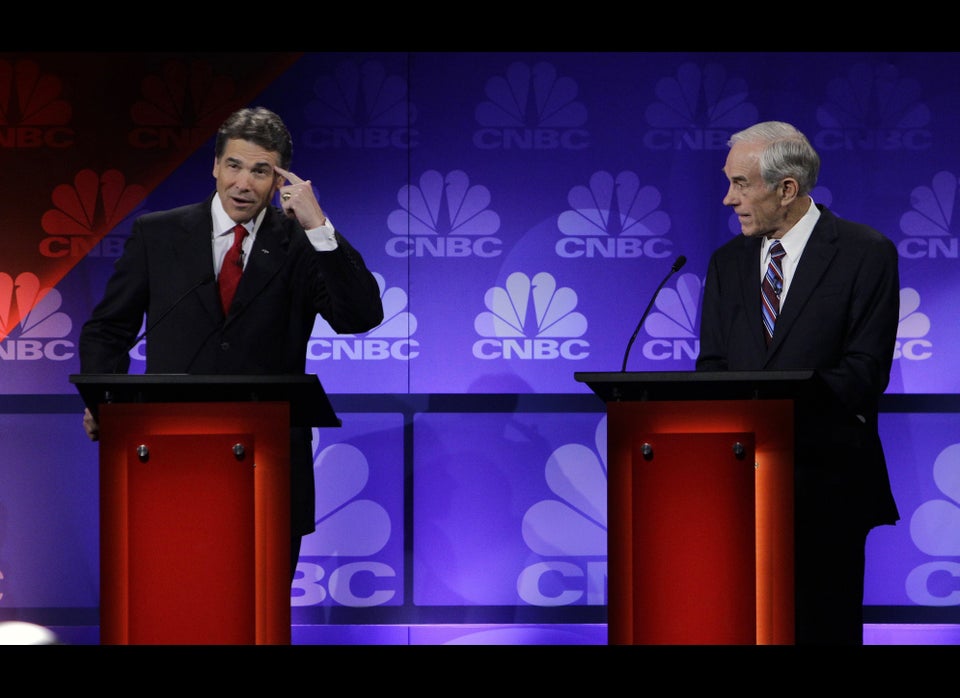 Rick Perry's Gaffes
Popular in the Community