 Texas Gov. Rick Perry (R) is set to make some big announcements regarding his political future later this year.
Perry will decide in June if he will seek reelection as Texas governor and will make an announcement "sometime later in the year" about another presidential run in 2016, he said in an interview with The Shark Tank.
Perry spokesman Josh Havens confirmed the timeline to the Washington Post on Tuesday.
"He has said that he will first make a decision this summer about running for reelection as governor, then sometime later on in the year he will probably make a decision about 2016," Havens said.
Perry bowed out of the 2012 presidential race after a series of setbacks during the Republican primaries. During a GOP primary debate in November 2011, Perry made a glaring mistake when he could not remember the third government agency he would eliminate as president and jokingly dismissed it with an "oops."
Perry knew he had made a serious mistake, and for the first time in nine debates he came to speak with reporters in the filing center after the debate.

"Yeah I stepped in it man. Yeah it was embarrassing. Of course it was," he said. "But here's what's more important. People understand that our principles, our conservative principles, are what matter."
Perry has long hinted at his intentions to run again. In August, the Texas governor said he would "absolutely" consider seeking the Republican nomination again.
The former GOP presidential hopeful continues to enjoy support from a faction of social conservatives. Even before Mitt Romney's loss in November, American Family Association head Bryan Fischer told HuffPost Republicans should rally around Perry immediately if President Barack Obama won reelection.
Since then, Perry has declined to rule out giving it another go in 2016.
"It was an extraordinary experience -- I mean, one that I wouldn't trade," he told a Tea Party group in Texas in December. "And looking back on it ... I would do it again."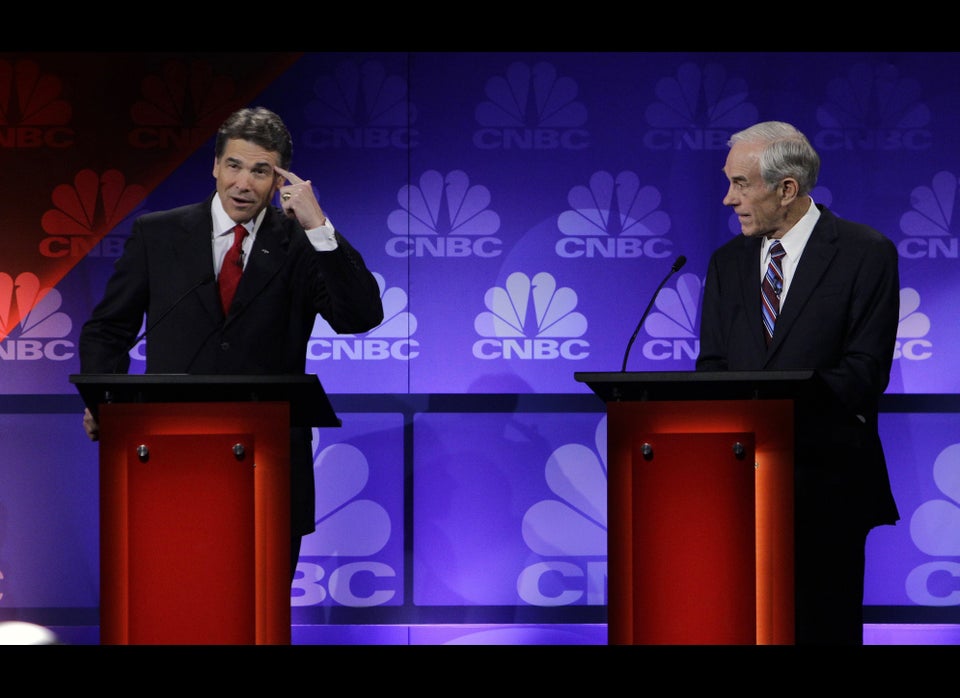 Rick Perry's Gaffes
Popular in the Community