Rick Perry's Republican presidential campaign is in dire financial straits and has stopped paying campaign staffers, several sources reported Monday.
National Journal first reported that the campaign had stopped paying its six staffers in South Carolina. Other outlets, citing sources close to the Perry camp, later reported that money shortages extended to all campaign staffers, with the exception of travel expenses.
"As the campaign moves along, tough decisions have to be made in respect to both monetary and time related resources," Perry spokeswoman Lucy Nashad told CBS News. "Governor Perry remains committed to competing in the early states and will continue to have a strong presence in Iowa, New Hampshire and South Carolina. The [governor] is also looking forward to his trips to South Carolina this Thursday and to Iowa next week."
Perry's campaign didn't immediately respond to HuffPost's inquiries.
Katon Dawson, chair of Perry's South Carolina campaign, told The Texas Tribune and The Washington Post late Monday that all South Carolina staffers are now working as volunteers.
"Money is extremely tight," Dawson said. "We all moved to volunteer status."
Staffers at the campaign's headquarters in Austin, Texas, and in Iowa and New Hampshire also will not be paid, according to sources familiar with the campaign. Campaign manager Jeff Miller has permitted staff members to begin searching for other jobs, the sources said.
GOP political consultant Rick Wilson said a senior Perry official denied the stories and claimed the funding shortages are limited to South Carolina operations.
Perry, a former Texas governor who also ran for president in the 2012 election, has floundered in fundraising, raking in only about $1.1 million in the second quarter of this year. As of July, the campaign had about $884,000 in cash on hand, according to Federal Election Commission filings.
Perry has struggled to gain traction in the ballooning GOP field, failing to crack the top 10 in polling and make the top-tier candidates' debate on Thursday.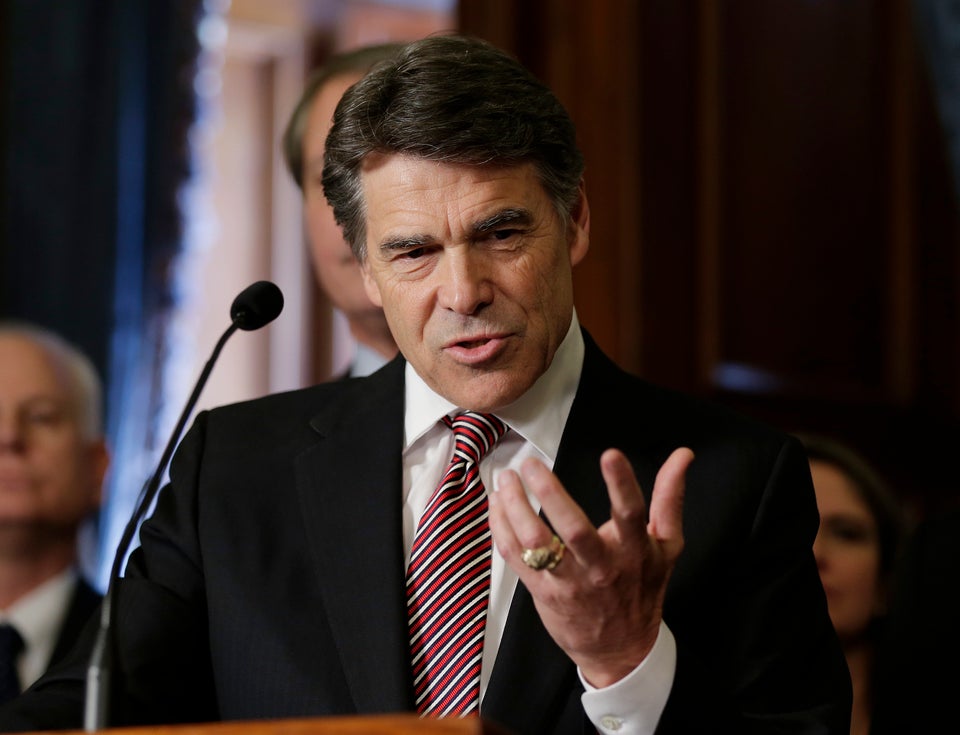 How Many Fingers Is Rick Perry Holding Up?
Popular in the Community