Asked during a White House press briefing if he could resolve once and for all whether Trump still believes climate change is a hoax or if he accepts that it's occurring and that human activity contributes to global warming, Perry said: "I have not had that conversation with him."
Environmental Protection Agency Administrator Scott Pruitt has repeatedly refused to say where Trump stands on climate change and the role of humans in causing it. And White House Press Secretary Sean Spicer has claimed to be in the dark.
Perry joined Tuesday's briefing to discuss the Trump administration's push for "energy dominance," the main theme of what the White House has designated as "Energy Week." Reporters asked Perry about his own views on climate change.
"The climate is changing. Man is having an impact on it. I've said that time after time," the former Texas governor and two-time presidential candidate said.
But Perry said it's time to have an "intellectual conversation" on the issue, and that the level of impact human beings are having on climate change remains up for debate.
"What is the other side?" he said. "The people who say, 'The science is settled. It's done. If you don't believe that you're a skeptic. A Luddite.' I don't buy that. ... This is America. Have a conversation. Let's come out of the shadows of hiding behind your political statements and let's talk about it. What's wrong with that?"
During an interview last week with CNBC "Squawk Box," Perry dismissed near-universally accepted science, denying that carbon dioxide emissions from human activity are driving global climate change. Asked by host Joe Kernen if he believes carbon dioxide "is the primary control knob for the temperature of the Earth and for climate," Perry said, "No, most likely the primary control knob is the ocean waters and this environment that we live in."
Two days later, the American Meteorological Society wrote a letter to Perry saying it is "critically important" that he understand that greenhouse gas emissions from human activity are, indeed, the primary cause of climate change. "Skepticism that fails to account for evidence is no virtue," the letter read.
Before You Go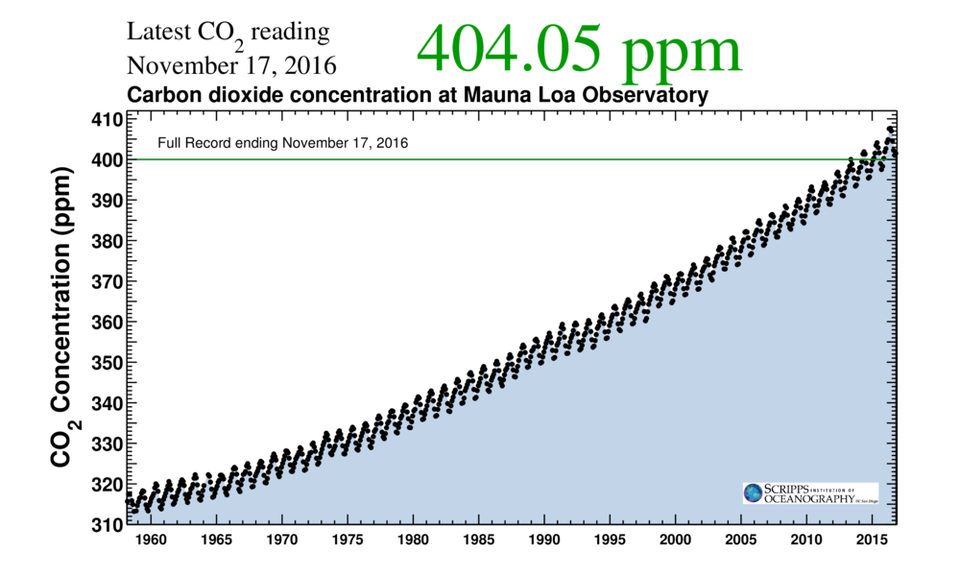 Climate Visuals For The Climate Change Denier In Your Life
Popular in the Community