Former Texas governor and newly announced "Dancing With The Stars" contestant Rick Perry is calling on FBI Director James Comey to resign over his handling of the investigation into Hillary Clinton's email practices at the State Department.
"The Clintons were clearly trying to hide this server," Perry said Wednesday in an interview on Fox News, referring to a private email server set up by the former secretary of state. "They did not want that information in. And for Comey to stand up and make excuses for Hillary Clinton is absolutely and totally unacceptable. For a man who prided himself of being the top law official in this country, I would suggest the man ought to resign."
When announcing the results of the monthslong investigation earlier this year, Comey called Clinton "careless" in her handling of sensitive information. FBI investigators found 110 emails in 52 email chains that contained classified material on the private email server, for example ― contrary to Clinton's claims that she hadn't sent classified information. But Comey also said he could not ultimately recommend that the Justice Department bring charges against Clinton based on the facts.
In his interview Wednesday, Perry said he disagreed, and accused Comey of being biased toward Clinton.
"I think [Comey] has some skin in the game somewhere to protect the Clintons at this particular juncture," Perry said. "It's an extraordinary failure on his part."
Perry is the first prominent Republican to call for Comey's resignation. In speaking about the investigation into Clinton's emails, most Republicans have focused their criticism more on Comey's decision not to recommend charges against Clinton, and less on the man himself. When asked about the credibility of Comey ― a well-respected official appointed to the FBI by President George W. Bush ― they generally punt on the question and do not give a direct answer.
But out of politics and into the world of reality television ― at least for now ― Perry is going further in his criticism than even the nominee of his party, reality television star Donald Trump, has ventured.
Before You Go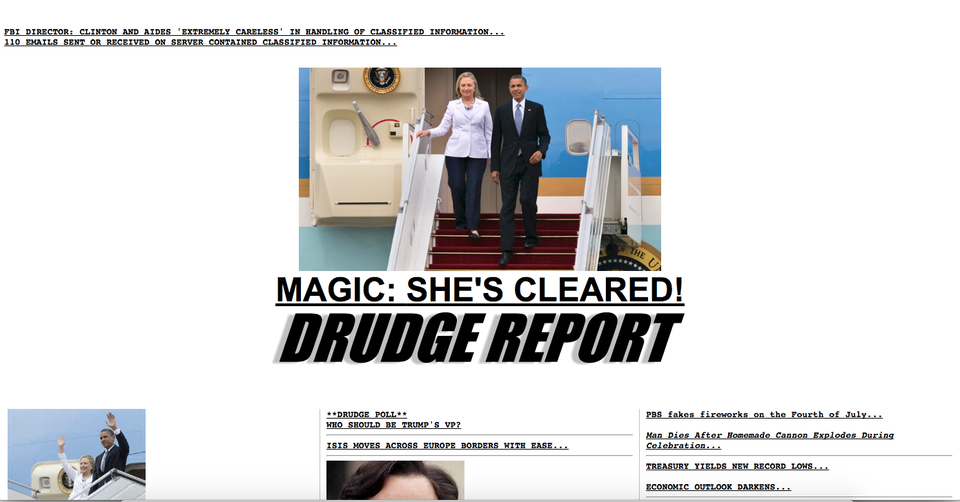 Media Roundup: FBI Recommends No Charges For Clinton
Popular in the Community