WEST DES MOINES, Iowa – Former Texas Gov. Rick Perry (R) on Monday praised President Barack Obama for taking on criminal justice reform, claiming the president is following Texas' progressive overhaul of its incarceration system.

"Other states have followed our lead," Perry, a 2016 presidential candidate, said in an interview with The Huffington Post before a campaign stop in West Des Moines, Iowa. "Obviously, this president, it's caught his attention at the federal level."
On Monday, Obama announced he has granted nearly four dozen drug offenders their freedom, saying that "their punishments didn't fit the crime."
Perry went on to explain that a series of reforms implemented in Texas eight years ago has resulted in billions saved and lowered crime rates, shutting down three prisons. The Lone Star State has allocated money to special courts in an effort to keep offenders from committing the same crimes.
"These courts, and now we've expanded them into prostitution courts and veteran courts and a lot of ways, gives the courts the flexibility to deal with nonviolent drug-related events," Perry said.
In the last six years, Texas' imprisonment rate has declined by 10 percent, and crime has dropped 18 percent. Perry said the state's alternatives to incarceration, which include treatment and rehabilitation programs, are more effective at keeping people out of prison.
"That's not to say that the people didn't make a mistake, that they weren't going to be punished for it, but we're not going to throw them in jail and throw away the key," he said.
Texas isn't the only state to recently reform prisons. Republican governors in Louisiana, Georgia, Indiana, Wisconsin and Ohio have tried to tackle the issue of growing incarceration rates.
"The seriousness of this, I'm glad the president is understanding that prison reform, criminal justice reform is very important," Perry said.
Watch Perry's interview in the video.
Before You Go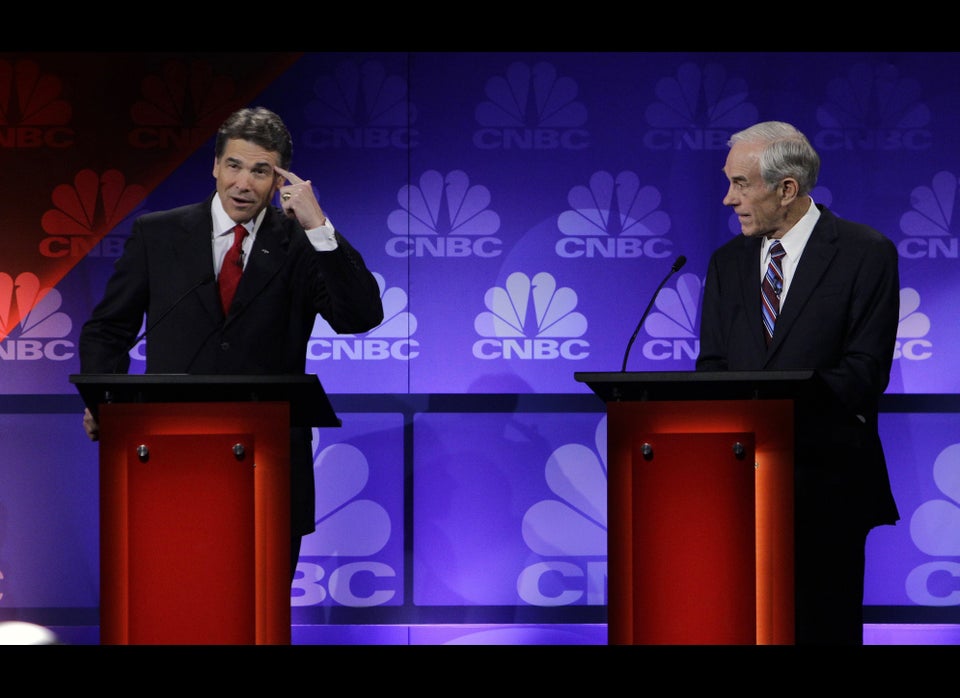 Rick Perry's Gaffes
Popular in the Community