Texas Gov. Rick Perry (R) vetoed a Republican bill Saturday that would have required nonprofits that engage in politics to disclose their donors.
The measure, SB 346, would have required 501(c)4 social welfare groups that spend more than $25,000 in a calendar year on political expenditures to disclose contributions above $1,000.
"My fear is that SB 346 would have a chilling effect on both of those rights in our democratic political process," Perry said in his veto message. "While regulation is necessary in the administration of Texas political finance laws, no regulation is tolerable that puts anyone's participation at risk or that can be used by any government, organization or individual to intimidate those who choose to participate in our process through financial means."
He then alluded to the current controversy over the IRS' targeting of tea party groups. "At a time when our federal government is assaulting the rights of Americans by using the tools of government to squelch dissent, it is unconscionable to expose more Texans to the risk of such harassment, regardless of political, organizational or party affiliation," he said.
501(c)4 organizations are not required to disclose their donors. According to the Sunlight Foundation, such groups spent over $300 million on the 2012 election. Super PACs, on the other hand, are required to periodically disclose their donors to the Federal Election Commission.
One of the Texas bill's sponsors, state Sen. Kel Seliger (R-Amarillo), criticized Perry's veto. "This is a sad day for integrity and transparency in Texas," he said in a statement. "Governor Perry's veto of SB 346 legalizes money laundering in Texas elections. The Governor's veto is ironic since money laundering is illegal in other endeavors. As other states have stepped forward to ban election money laundering by dark money 501c4 non-profit corporations, it is embarrassing that the Lone Star state is now an official safe haven for political money launderers. Again, the 2010 Supreme Court decision in the Citizens United vs FEC case clearly stated that disclosure of contributions was critical to the right of corporations to participate in our system of democracy."
At a federal level, Sens. Ron Wyden (D-Ore.) and Lisa Murkowski (R-Alaska), have introduced a similar measure to require all groups that spend at least $10,000 on electoral activity to disclose contributions above $1,000.
Before You Go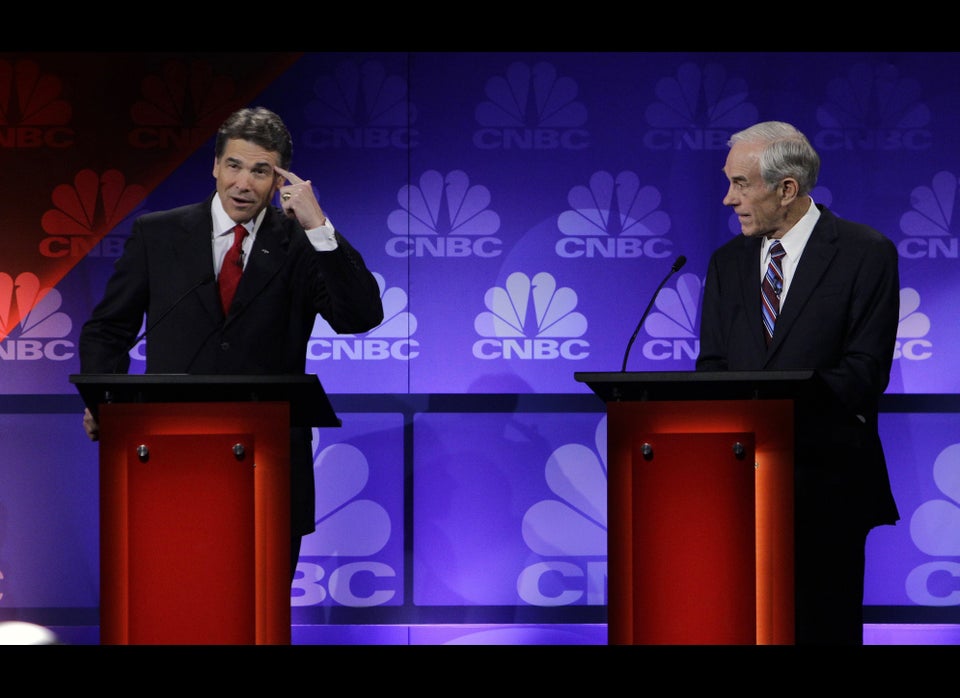 Rick Perry's Gaffes
Popular in the Community