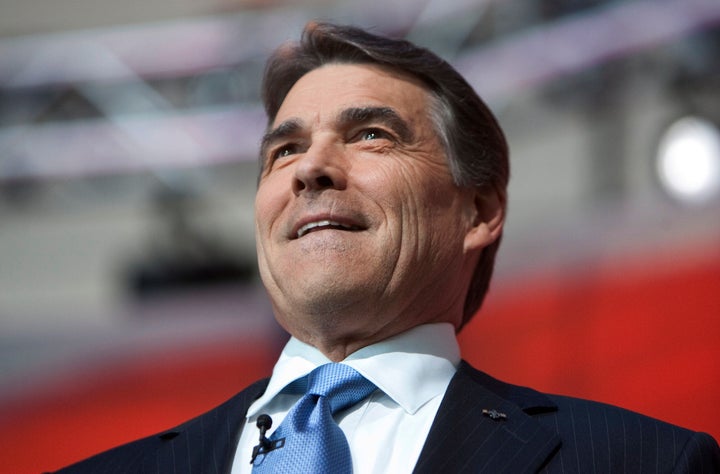 WASHINGTON -- Two new national polls show that Republicans give Texas Gov. Rick Perry the best chance of beating President Barack Obama in 2012, even better than that of former Massachusetts Gov. Mitt Romney. But how important is electability to rank-and-file Republican voters? Although much scholarship shows that it matters a great deal to party insiders, its importance to ordinary voters is open to debate.
In "The Party Decides," a much acclaimed book on presidential nominations, four prominent political scientists argue that the most critical phase of the nomination process is the "invisible primary ... a long-running national conversation" among a party's leaders and activists "about who can best unite the party and win the next presidential election."
If that conversation were currently dominated by the views of Republican political elites, Perry would be in considerable trouble. A recent National Journal Political Insiders poll of 97 prominent Republican political operatives, strategists, campaign consultants and lobbyists found 69 percent of them choosing Romney over Perry as the candidate with the best chance of beating President Obama in 2012. Only 31 percent of the Republican insiders considered Perry more electable than Romney.
However, two recent surveys of the Republican rank and file found just the opposite. The most recent, conducted over the weekend by CNN and ORC International, found that electability is Perry's "greatest strength." The survey showed Perry leading with 30 percent, well ahead of Romney (18 percent) and the rest of the Republican field. When asked which candidate has the best chance of beating Obama in 2012, an even larger number selected Perry (42 percent).
Last week's Washington Post/ABC News poll found a similar result. Although Perry led the field of Republican candidates with 27 percent, he scored even higher (30 percent) as the candidate with the best chance of beating Obama.
Similarly, last week's HuffPost-Patch GOP Power Outsiders poll, an informal survey of 159 local political activists, party officials and officeholders in Iowa, New Hampshire and South Carolina, praised Perry's electability. Three out of four (76 percent) described Perry as able to beat Obama, including nearly half (47 percent) who said that description fit Perry "very well."
Why the contradiction between the GOP elite in Washington and more grassroots Republicans about Perry's potential strength in the general election?
One obvious explanation is that national party officials and political operatives tend to think about candidates and the notion of electability differently than rank-and-file voters do. Political professionals typically know the candidates, their strengths and weaknesses and their positions on issues in great detail. Ordinary voters are apt to judge political viability more generally and based on far less information.
As The Huffington Post's Jon Ward reports, the Romney campaign is not yet pitching its electability message to average voters: "They are talking to political and Republican elites ... donors ... [and] Republican governors, who want to have a Republican nominee that maximizes the ability of candidates in their state to win."
So Perry's perceived electability advantage among rank-and-file Republicans may be just "bubble support," as political scientist and blogger Jonathan Bernstein put it. "Several months of campaigning," Bernstein added, "including millions of dollars of paid media (certainly going to happen) and, perhaps, strong messaging from conservative opinion leaders" may change those perceptions.
But does electability really matter to ordinary voters? At a reporters breakfast in November 2010, Republican pollster Bill McInturff argued that it does not. "Republican primary voters," he said, "are not motivated by electability. They are motivated by who agrees with me and who do I want to be president."
At first glance, the CNN survey results appear to contradict McInturff: Three out of four Republicans (75 percent) told the pollsters they prefer to nominate a candidate who "can beat Barack Obama but does not agree with you on every issue," while just 24 percent prefer a nominee who "agrees with you on every issue that matters to you." And although 42 percent of Republicans gave Perry the best chance of beating Obama, only 26 percent said Perry is the candidate most likely to "agree with you on the issues that matter most."
However, proximity on issue positions is just one way to decide which candidate to vote for. There are also questions of leadership and past performance. And Perry scores much higher than other Republicans on being the strongest leader (36 percent) and being most likely to get the economy moving (35 percent).
So rank-and-file Republicans' positive take on Perry's electability may be more than a bubble. But either way, holding onto the voters' support will require keeping up perceptions that he's a strong leader who can turn the economy around.

Popular in the Community