Former Texas Gov. Rick Perry (R) announced Friday he is ending his presidential campaign.
Perry announced the end of his campaign at the Eagle Forum -- an event founded by conservative activist Phyllis Schlafly -- in St. Louis, Missouri.
"We have a tremendous field – the best in a generation – so I step aside knowing our party is in good hands, and as long as we listen to the grassroots, the cause of conservatism will be too," Perry said.
"I give you this news with no regrets," Perry added. "It has been a privilege and an honor to travel this country, to speak with the American people about their hopes and dreams, to see a sense of optimism prevalent despite a season of cynical politics."
Perry was forced to cut staff as he was plagued by poor fundraising numbers. He had hoped to stay afloat with the help of an allied super PAC, but his standing in the race did not improve.
Perry entered the 2016 campaign as an underdog after suffering an embarrassing setback in his 2012 campaign, where he infamously forgot which three federal agencies he wanted to cut as president and uttered "oops" on a GOP debate stage. Perry told The Huffington Post in April he felt more prepared this time around, even with less bells and whistles surrounding his presidential efforts.
"You know, I find this to be a lot more efficient," he said. "And more real."
There are still 16 Republicans competing in the GOP primary race. According to HuffPost Pollster, former reality television star Donald Trump is currently leading the race, with former neurosurgeon Ben Carson and former Florida Gov. Jeb Bush also polling ahead of the pack.
Wisconsin Gov. Scott Walker told The Huffington Post he'd be gunning for Perry's supporters, praising the former governor's track record in Texas.
"What we will try to do is try to get support from people who supported him, and any other candidate that's next moving forward," Walker said. "If someone liked the governor, a good conservative governor that actually got things done, certainly we would be top on their list of those voters out there."
Other 2016 contenders offered words of praise for Perry:
Samantha-Jo Roth contributed reporting.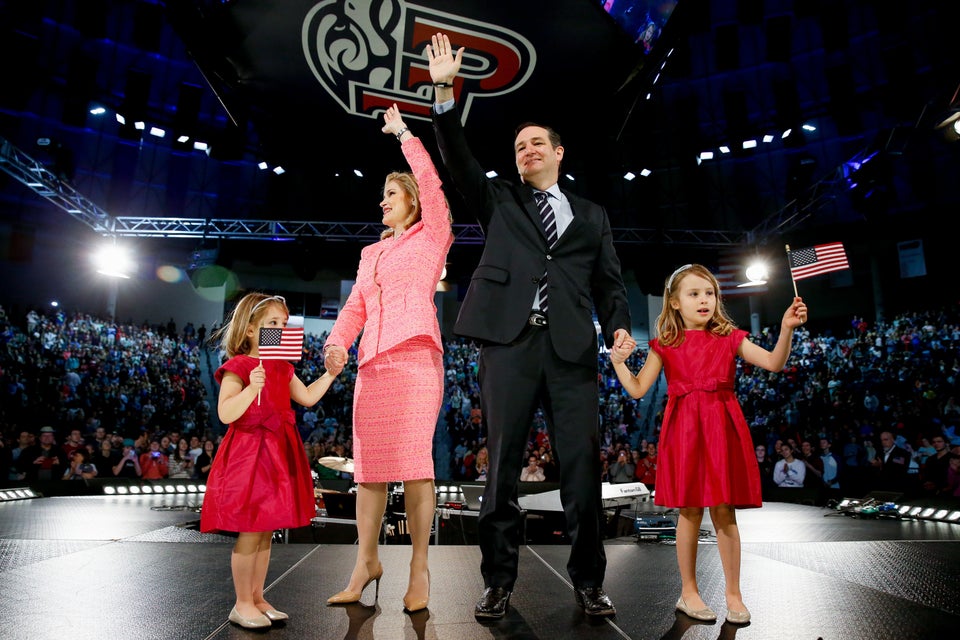 Declared 2016 Presidential Candidates
Popular in the Community