President-elect Donald Trump has tapped former Texas Gov. Rick Perry to head the Department of Energy.
"As the Governor of Texas, Rick Perry created created a business climate that produced millions of new jobs and lower energy prices in his state and he will bring that same approach to our entire country as Secretary of Energy," Trump said in a statement released Wednesday.
Perry was reportedly chosen over Ray Washburne, an energy investor and top fundraiser for Trump's campaign, and Sen. Joe Manchin (D-W.Va.), who were rumored to be other contenders for the post. CBS and NBC first reported the news, both citing transition process sources.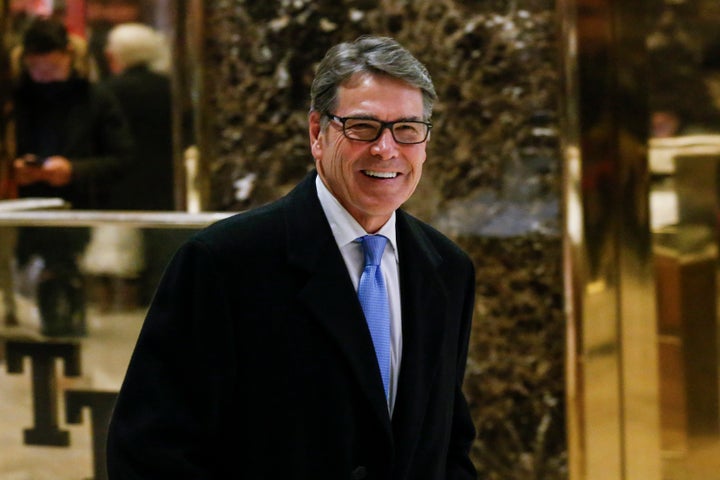 The former Republican presidential candidate met with Trump on Monday after Trump transition sources said he was a leading contender for Energy secretary. He had reportedly been under consideration for other administration posts as well, and had already met with Trump last month.
"The third agency of government I would do away with – the Education, the Commerce. And let's see. I can't. The third one, I can't," Perry said. "Oops."
Later, he clarified that he meant to name the Department of Energy.
Like many Republicans who have warmed to Trump since his election, Perry was once a strong critic of the president-elect. In 2015, he called Trump a "cancer on conservatism" and, even after endorsing him in May, continued to cast doubt on him.
"He wasn't my first choice, wasn't my second choice, but he is the people's choice," he said in May.
Before You Go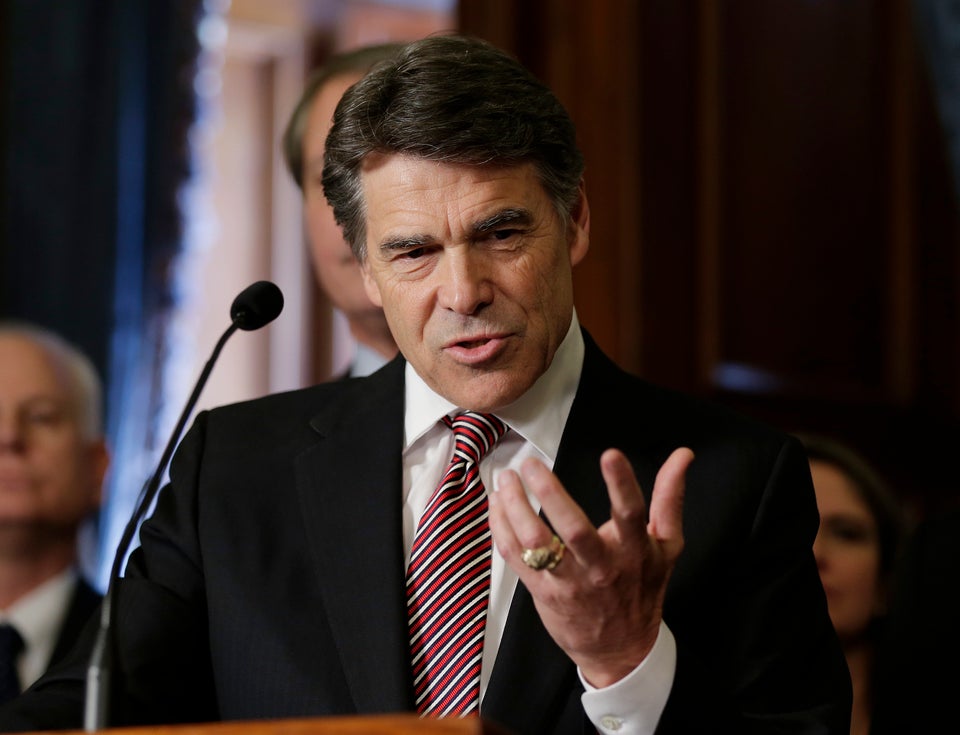 How Many Fingers Is Rick Perry Holding Up?
Popular in the Community