Gov. Rick Perry (R) criticized a decision by the Obama administration to pursue legal action against the Lone Star State to place Texas back under preclearance, requiring federal approval for any changes to voting laws.
In a speech to the National Urban League in Philadelphia this week, Attorney General Eric Holder said the Department of Justice will ask a federal court in San Antonio to require advance approval for voting changes in Texas. Perry called the move an "end-run around the Supreme Court," claiming the Obama administration is casting "unfair aspersions" on Texas' voting rights efforts.
In June, the High Court struck down Section 4 of the Voting Rights Act, the provision of the landmark civil rights law that designates which parts of the country must have changes to their voting laws cleared by the federal government or in federal court.
Once again, the Obama Administration is demonstrating utter contempt for our country's system of checks and balances, not to mention the U.S. Constitution. This end-run around the Supreme Court undermines the will of the people of Texas, and casts unfair aspersions on our state's common-sense efforts to preserve the integrity of our elections process.
Before You Go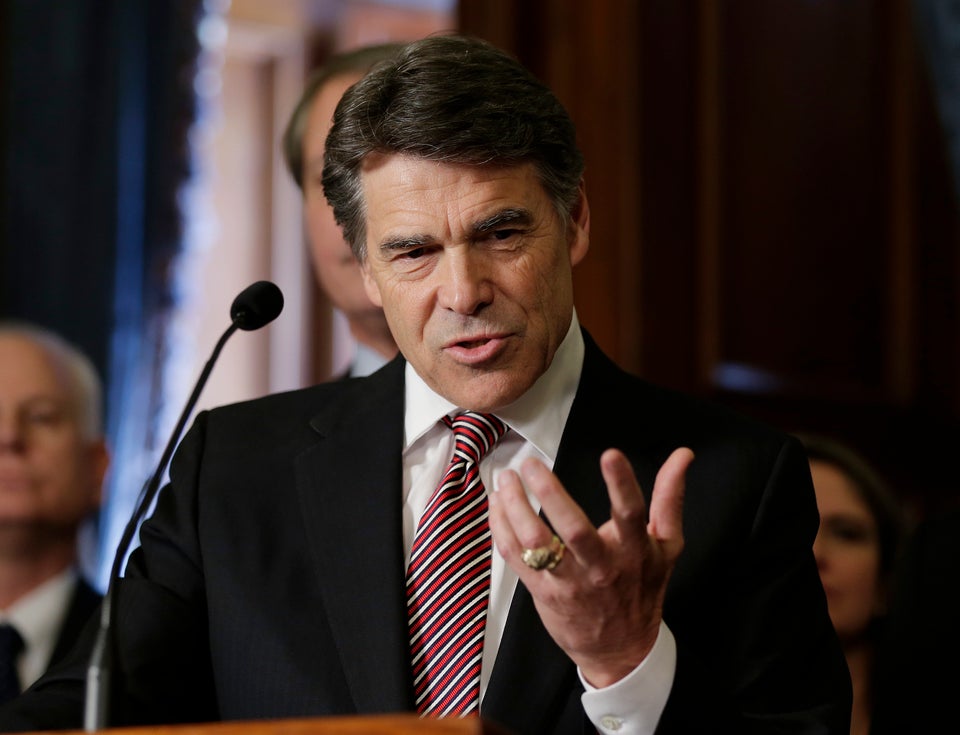 How Many Fingers Is Rick Perry Holding Up?
Popular in the Community