Outgoing Texas Gov. Rick Perry (R) thinks that obituary writers won't include one of his most famous gaffes and one of the most memorable moments from his failed 2012 bid for the presidency in his obituary.
The gaffe came during a 2011 Republican presidential debate when Perry couldn't remember one of three federal agencies that he wanted to eliminate. Pressed to name the third agency by the debate's moderator, CNBC's John Harwood, Perry admitted that he couldn't and simply said "oops."
When Harwood recently asked Perry whether he thought the moment would be included in his obituary, Perry said that he didn't think it would.
"It is great political satire and comedy, but it won't be on the obituary," Perry told Harwood. "One of the errors that I made was in not being prepared. You know, I was a little arrogant and that had as much to do with my demise as a candidate as forgetting a third agency of government."
Perry is considering another presidential run in 2016, and told Harwood that he would decide by May or June of next year. Perry has been trying to remake himself as a more humble, wonkier candidate than the one who stumbled through the debate three years ago. As he considers another campaign, Perry has not shied away from addressing his gaffes, but has said that he sees them as a learning experience.
"I am so glad that I held my hand up and said 'here am I, send me,' in 2011," Perry said during a question and answer session after a speech at the Ronald Reagan Presidential Library in October. "It was one of the most difficult, frustrating, processes I've been through in my life."
Watch the full interview between Harwood and Perry above.
Before You Go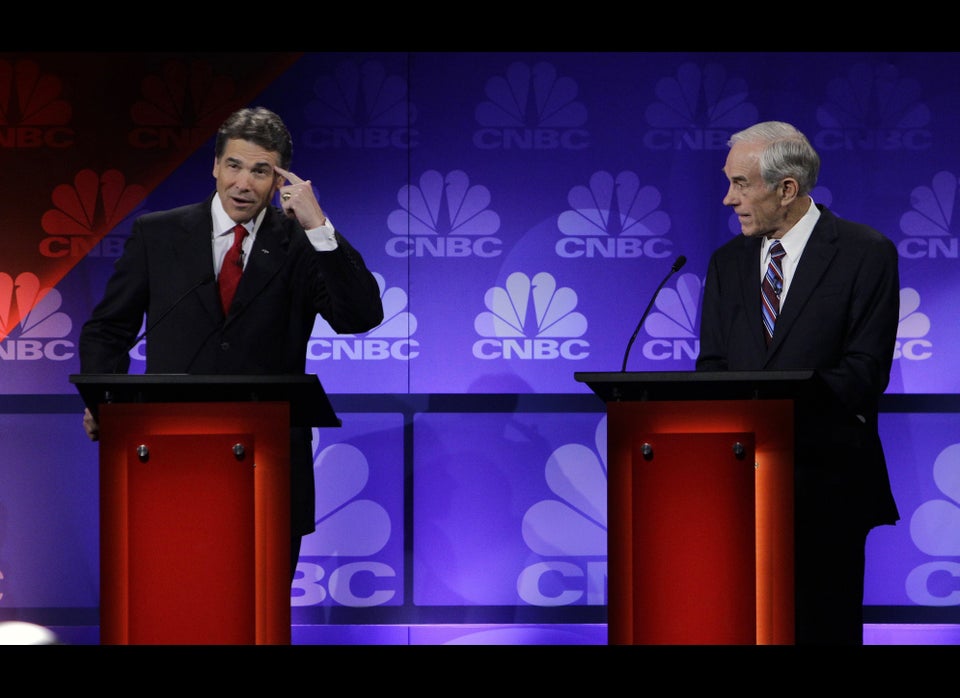 Rick Perry's Gaffes
Popular in the Community