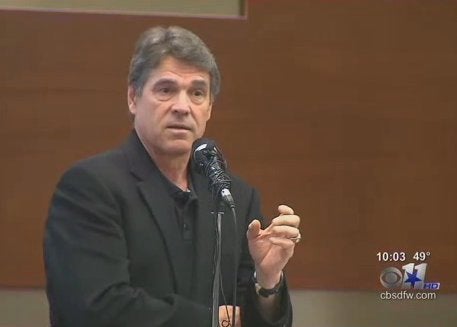 Gov. Rick Perry (R-Texas) warned against a "knee-jerk" reaction from the federal government on gun control in the wake of the Sandy Hook shooting, and expressed support for allowing teachers to carry guns on campus.
Speaking at a Tea Party event in North Richland Hills, Texas, on Monday night, Perry reflected on the Connecticut elementary school massacre that left 20 first-graders dead, calling it "evil," according to NBC 5.
Perry expressed his continued support for gun rights, according to the Dallas Morning News, saying he believed people with concealed-handgun licenses "should be able to carry your handgun anywhere in this state," and elicited applause when he spoke positively about a Texas school system that allows some staff members to come to school armed.
Perry was referring to the Harrold Independent School District, which, in 2008, became the first district in the country to permit teachers and staff to carry concealed weapons. Those participating in the program must hold concealed-carry licenses and be approved by the school board.
In response to a reporter question about allowing guns on campus, Perry clarified that he thought local school districts should make their own policies. "Local control," he said.
Perry cautioned about a federal move to tighten gun laws. A number of pro-gun lawmakers have signalled a growing willingness to address gun control in the wake of the mass shooting.
"One of the things that I hope we don't want to see from the federal government is a knee-jerk reaction from Washington, D.C., when there is an event that occurs, that they can come in and think they know the answer," he said.
Perry also said he is open to running for president again, despite his spectacular crash-and-burn in 2012, when his campaign for the Republican nomination effectively ended after he bungled a debate question.
He said he still had a "burning desire" to see America led by a "God-fearing conservative patriot."
"It was an extraordinary experience. I mean, one that I wouldn't trade," Perry said. "Looking back on it and knowing even, you know, unsuccessful, I would do it again."
Watch part of Perry's appearance here:
Before You Go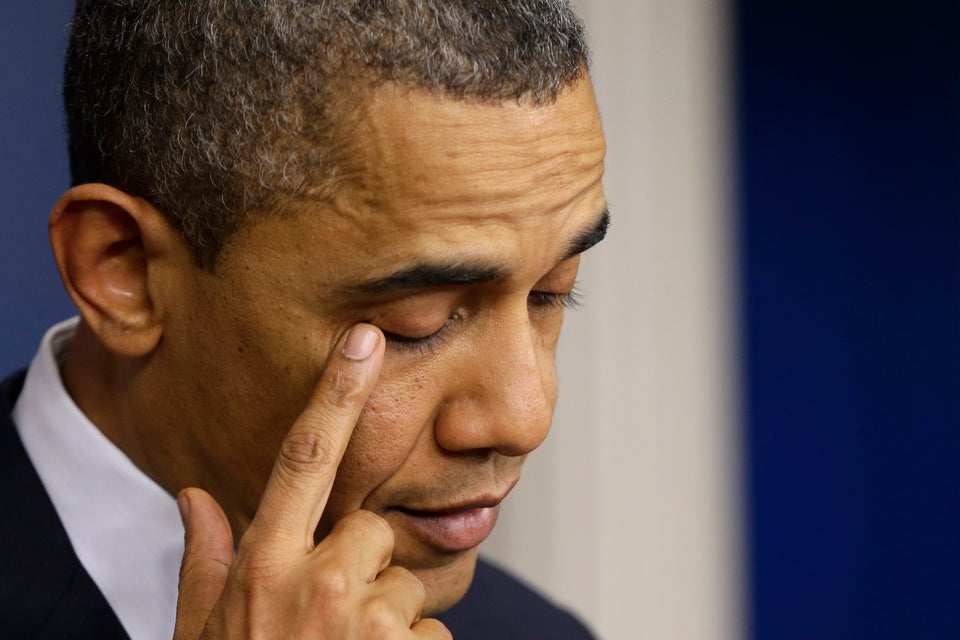 Five Years, 19 Mass Shootings, No Action
Popular in the Community