President-elect Donald Trump has filled his Cabinet with nominees who are openly hostile to science. He picked a budget director who questions the usefulness of government-funded research. He is now considering David Gelernter, whom The Washington Post called a "fiercely anti-intellectual computer scientist," as his science adviser.
But Rick Perry, Trump's pick to lead the Department of Energy, wants to be seen differently. At his Senate confirmation hearing on Thursday, the former Texas governor vowed to make himself a bulwark against the sort of witch hunts some scientists fear under the incoming administration.
"I'm going to protect the men and women from the scientific community from anyone who would attack them," Perry said. "No matter what their reason may be."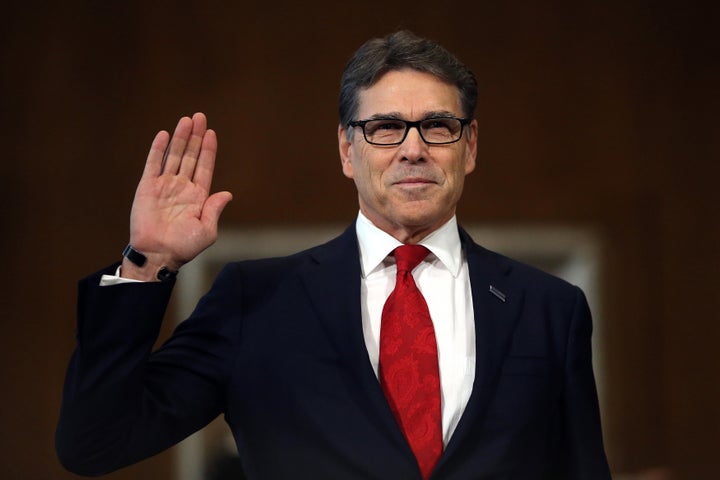 Perry disavowed the Trump transition team's request last month for a list of Energy Department employees working on climate change.
The questionnaire, Perry said, "went out before I was ever selected as the nominee to sit before this committee. I didn't approve it. I don't approve of it. I don't need that info, I don't want that info. That is not how I manage."
Perry was responding to a question from Sen. Maria Cantwell (D-Wash.), who also asked him to affirm that he will continue the agency's funding for climate-related work.
"I have a history of working with people to find answers to challenges that face us," Perry said. "My commitment to you and members of this committee is to obviously not only reach across the political aisle, but to work with the men and women I have an extreme amount of respect for at the Department of Energy to find a solution to the many challenges we have ―whether they're on the environment, whether they're economically focused or otherwise."
It's unclear, however, whether Perry would shield funding for their research. Trump plans to slash federal spending by $10.5 trillion over the next decade, and the departments of Commerce and Energy face "major reductions," according to a report published Thursday in The Hill.
Asked about the report by Sen. Debbie Stabenow (D-Mich.), Perry denied knowledge of the situation and suggested it could be false. But he hinted that he may defend the Energy Department by pitching Trump on how its research contributes to national security.
"Just because it's on the internet, doesn't mean it's true," Perry said. "I have no questions at all as to whether or not the Trump administration is going to be very supportive of keeping America strong."
Before You Go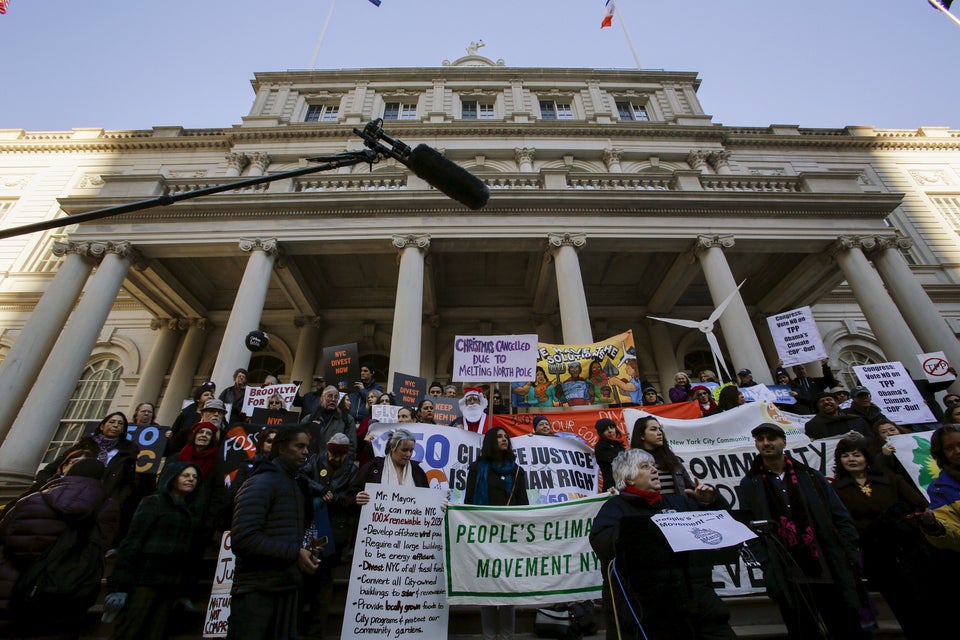 What You Can Do Right Now To Stop Donald Trump's Dangerous Climate Agenda
Popular in the Community