"I got asked about an issue, and instead of saying, 'You know what, we need to be a really respectful and tolerant country, and get back to talking about, whether you're gay or straight you need to be having a job, and those are the focuses I want to be involved with,' instead of getting — which I did, I readily admit, I stepped right in it," Perry told reporters during a Thursday lunch sponsored by the Christian Science Monitor, according to Politico.
Perry made his initial remarks at the Commonwealth Club of California on June 11 while discussing gay conversion therapy. The San Francisco Chronicle reports Perry was asked if he thought being gay is a disorder when he made his questionable remark.
"Whether or not you feel compelled to follow a particular lifestyle or not, you have the ability to decide not to do that," Perry said. "I may have the genetic coding that I'm inclined to be an alcoholic, but I have the desire not to do that, and I look at the homosexual issue the same way."
Days later, he followed up those comments by saying he would defer to the medical and mental health community's opinion on gay conversion therapy, though the scientific community has already said changing sexual orientation "is not an appropriate goal of psychiatric treatment."
During Thursday's Christian Science Monitor luncheon, Perry hinted he shouldn't be ruled out for another presidential run, saying "66 is the new 46" when asked if he'd be too old to run for president in 2016. (Perry will turn 66 that year.)
Before You Go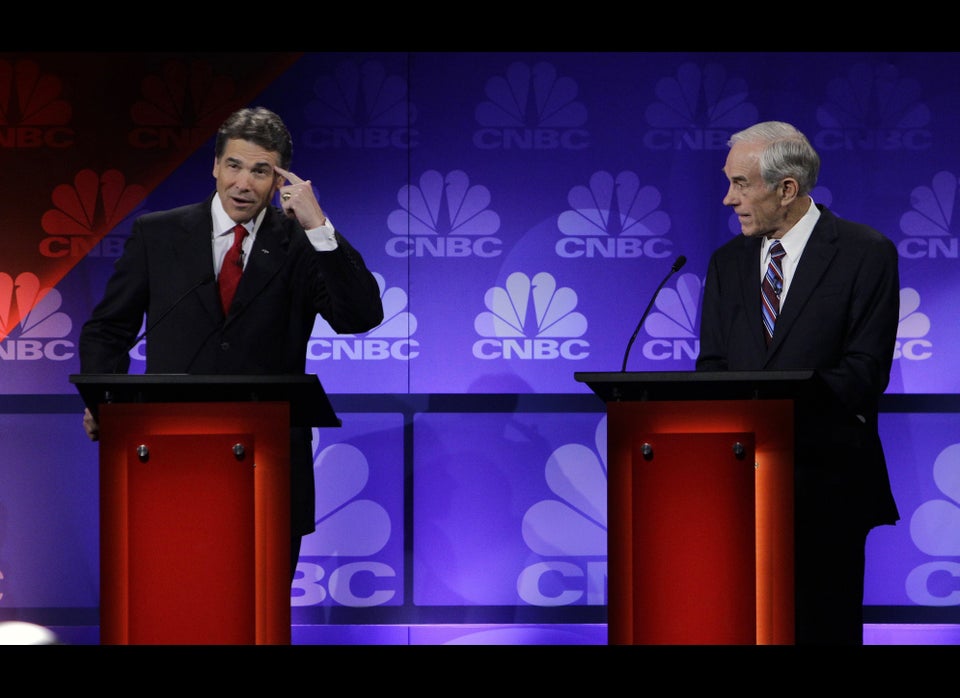 Rick Perry's Gaffes
Popular in the Community