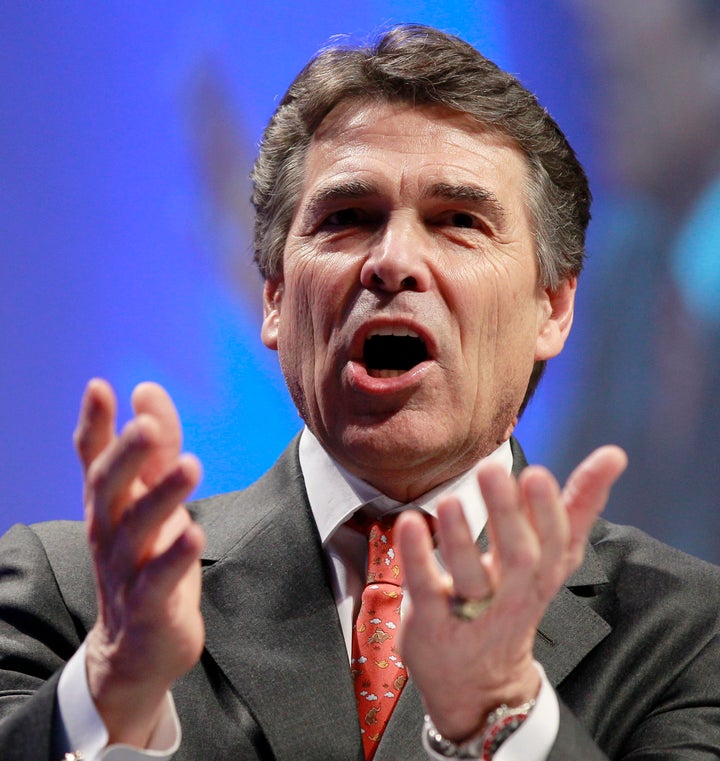 AUSTIN, Texas (Reuters) - Texas Governor Rick Perry, who is thinking of running for president, revived a proposal on Tuesday that would crack down on cities providing sanctuary to illegal immigrants.
The measure died at the end of the regular session of the Texas legislature on May 30, but the Republican governor called lawmakers into a special session the following day to consider a budget matter.
On Tuesday, Perry added the sanctuary city measure to the list of topics he wants lawmakers to act on during the special session.
The issue is likely to be taken up by lawmakers because Perry's Republican allies hold majorities in both houses of the legislature.
The proposal would prohibit local governments from banning law enforcement officers from asking about the immigration status of people who are lawfully detained or arrested. Perry had declared the issue an "emergency" priority for the regular legislative session.
Senate Democrats blocked it, saying it would lead to racial profiling and put undue burdens on local governments. It will be harder for Democrats to block it in a special session because it operates under streamlined rules.
"Texas owes it to the brave law enforcement officials, who put their lives on the line every day to protect our families and communities, to give them the discretion they need to adequately do their jobs," Perry said in a statement.
Perry said last month that he was thinking about running for the Republican nomination to challenge President Barack Obama in 2012. Immigration is a hot button issue that is sure to be debated during the presidential campaign.
Calling all HuffPost superfans!
Sign up for membership to become a founding member and help shape HuffPost's next chapter