"We don't grapple with that here," Perry told The Washington Post in a recent interview, while acknowledging that the state's richest residents have seen the greatest spike in earnings.
"Biblically, the poor are always going to be with us in some form or fashion," he added, an apparent reference to Mark 14:7. While Perry takes the message from the Bible to mean poverty is hopeless and therefore not worth grappling with, Jesus Christ was actually delivering a different lesson: "For ye have the poor with you always, and whensoever ye will ye may do them good," the Son of God advises in the King James version of the Bible.
Yet the Biblical shoulder-shrugging is consistent with what Perry said while briefly running for president in 2011, when he proposed a tax plan that would have helped wealthy Americans while potentially raising the taxes of lower- and middle-income people.
"I don't care about that," Perry said when asked by The New York Times about the effect on income inequality. "If that's what comes, I'll take that criticism."
Texas was among 15 states that saw a significant rise in income inequality, meaning "people who are on the higher end of the income spectrum saw an increase in earnings and those on the lower end grew very little or saw no change," the Houston Chronicle recently reported, citing new Census Bureau data.
The Post reported that Perry has recently been huddling with conservative economists who argue against the mainstream economic analysis of the causes and consequences of income inequality.
Want more updates from Amanda? Sign up for her newsletter, Piping Hot Truth.
Before You Go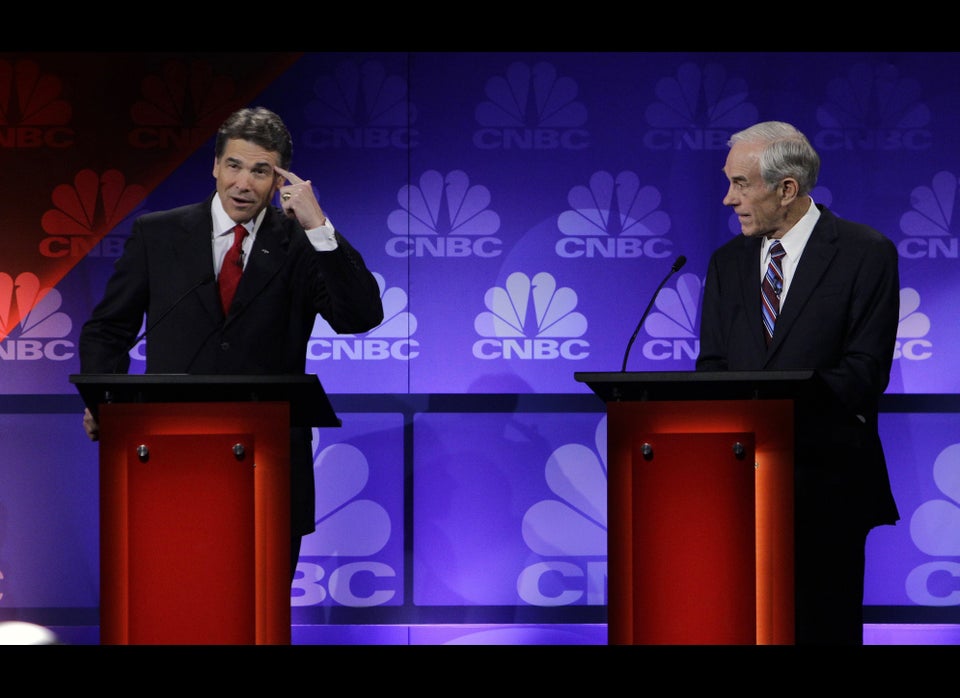 Rick Perry's Gaffes
Popular in the Community