Texas Gov. Rick Perry was booed as he joined Jimmy Kimmel on stage for an early taping of the host's late-night talk show on Tuesday at the South by Southwest conference in Austin.
Perry, a Republican, held his own, telling Kimmel, "After 14 years of this kind of love, it's all good, man."
The crowd's sentiments shifted when the host of ABC's "Jimmy Kimmel Live" asked Perry his position on decriminalizing marijuana. Perry nodded when Kimmel suggested the governor may decriminalize pot in Texas by January 2015.
"We've kind of done that," Perry said. "You don't want to ruin a kid's life for having a joint."
But when asked if he'd ever smoked marijuana himself, Perry responded, "No, thank God!"
"But does second-hand count?" Perry continued. "Because I think there's still some left in there where Snoop [Dogg] was."
Perry confirmed, answering Kimmel's inquiries, that he shot a coyote while he was jogging, that he jogs and participates in interviews while carrying a gun, and that his mother made his underwear when he was a child.
"If you want to find out everything, I mean everything about yourself -- some of which is even true -- run for president," Perry said.
Kimmel also asked Perry whether he planned to run for president in 2016, after an unsuccessful attempt in 2012.
"This is not the crowd that I want to make this announcement to," Perry said.
"America is a great place for second chances," he added.
Prior to the taping, Kimmel told The Huffington Post he wasn't responsible for landing the interview with Perry.
"I don't think it was hard to get him," Kimmel said. "I actually didn't really have much to do with it, I just saw his name on the list and thought, 'Now I have to figure out what I'm going to talk to him about.'"
Before You Go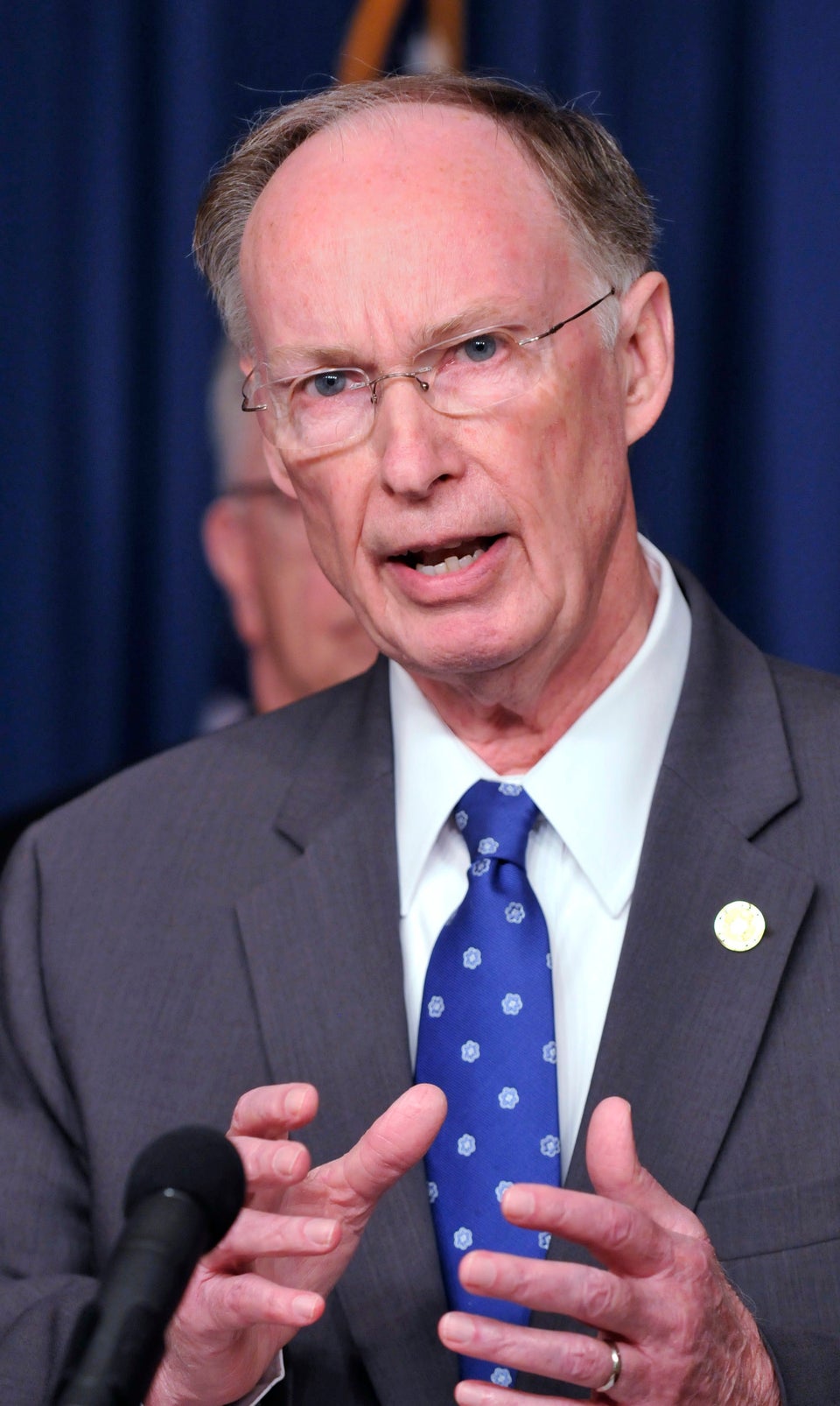 United States Governors
Popular in the Community