Texas Gov. Rick Perry (R) vetoed a bill this summer to help prevent wage discrimination after receiving letters against the measure from retailers like Macy's and Kroger Food Stores, according to documents newly obtained by the Houston Chronicle.
The bill would have brought Texas state law in line with the federal Lilly Ledbetter Fair Pay Act, which makes it easier for women to sue employers over wage discrimination.
Perry said in his veto statement in June that he objected to the bill because it "duplicates federal law, which already allows employees who feel they have been discriminated against through compensation to file a claim with the U.S. Equal Employment Opportunity Commission." He also said he was concerned that it could lead to more regulations and hurt job creation.
The Houston Chronicle obtained letters sent to Perry by the Texas Retailers Association and five of its members before he issued his veto. In addition to representatives from Macy's and Kroger, the Houston grocery company Gerland Corp., Brookshire Grocery Company and Market Basket all wrote to Perry, as did the Texas Association of Business and the National Federation of Independent Business, the Chronicle reported.
The sponsor of the bill, state Rep. Senfronia Thompson (D), told the Chronicle she was not aware that the retailers were opposed and sought out a gubernatorial veto.
"I shop at Kroger's for my groceries," Thompson said. "I shopped there just last week. I'm going to have to go to [Texas grocery chain] HEB now. I am really shocked."
When asked for comment on whether the retailers influenced Perry's veto decision, Perry spokesman Josh Havens told The Huffington Post, "Our office receives hundreds of pieces of correspondence, each expressing an opinion on a number of issues. These opinions are always considered, but at the end of the day, the governor makes his decision based on what is in the best interest of the state."
Backers of the equal pay bill argued that their legislation would allow parties to proceed on cases in a nearby state court, instead of having the increased expense of going to federal court. Certain state cases also do not always get Lilly Ledbetter protections.
Forty-two states have passed equal pay laws similar to the one Perry vetoed. Women currently make only 77 cents for every dollar men earn.
Kroger's director of consumer affairs told the Chronicle he regrets that Thompson is upset and that the company would discuss the bill with her. Macy's did not return a request for comment from The Huffington Post.
This article has been updated with a comment from Gov. Rick Perry's spokesman.
Before You Go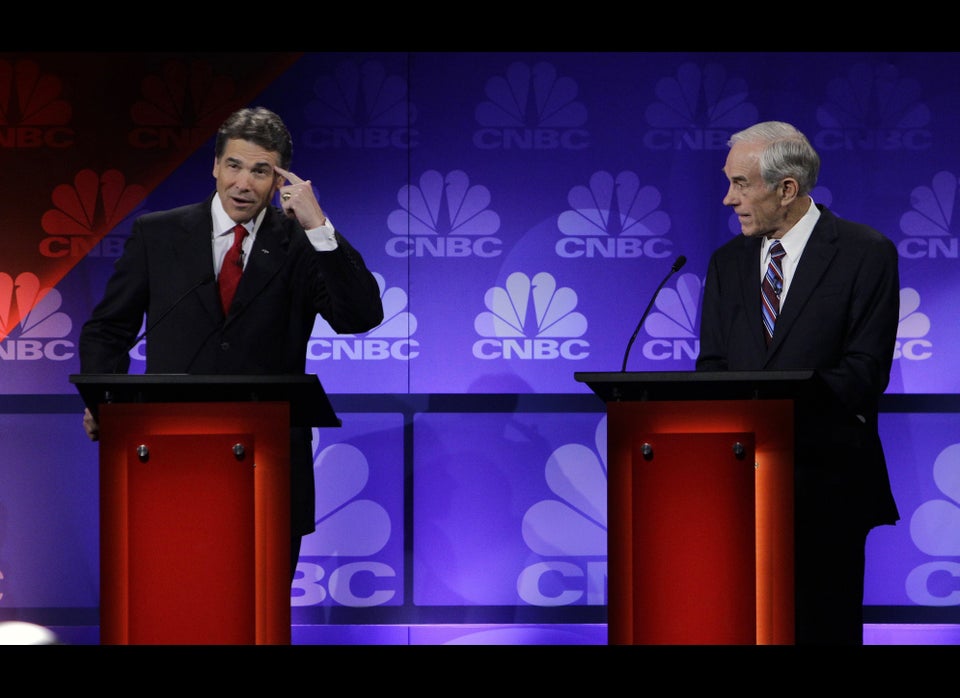 Rick Perry's Gaffes
Popular in the Community