In a Friday appearance on CNN's "Crossfire," Perry sparred with Illinois Gov. Pat Quinn (D) on the issue, citing the CBO's Tuesday report that estimates 500,000 jobs could be lost if the minimum wage were raised.
"At a time when jobs are at a premium in this country, the last thing you want to be doing is putting policies into place that would kill jobs," Perry said.
"Let's put more money in the pocket," Quinn said.
Perry and Quinn's debate came hours ahead of President Barack Obama's weekly address calling on Congress to vote on the minimum wage issue. The bill the president was referencing would raise the current wage to $10.10 per hour.
"Hardworking Americans deserve better than 'no,'" Obama said. "Let's tell Congress to say 'yes.' Pass that bill. Give America a raise. Because here in America, no one who works hard should have to live in poverty – and everyone who works hard should have a chance to get ahead."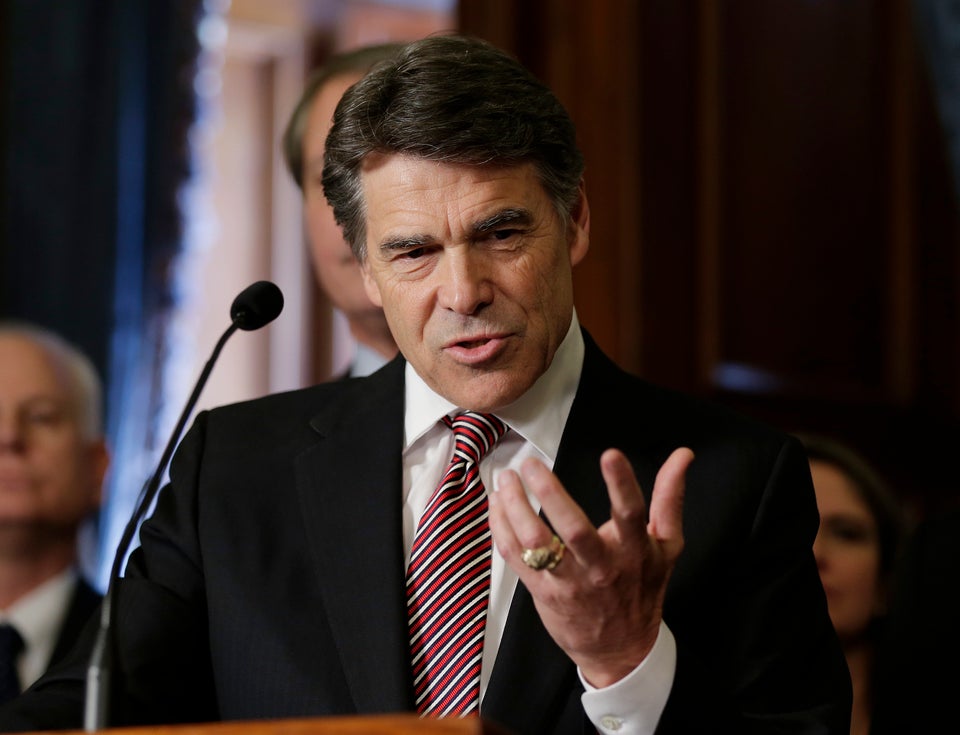 How Many Fingers Is Rick Perry Holding Up?
Popular in the Community