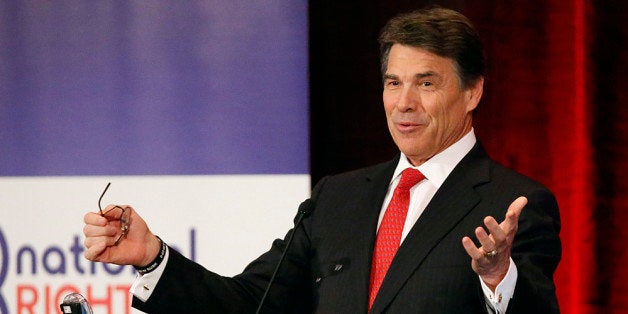 Texas Gov. Rick Perry (R) is being told "don't mess with Missouri" as he tries to lure the Show Me State's businesses to Texas.
Mark Dorsey, the station's general manager, posted on the KTRS website that the station at first thought the ad was just promoting Texas tourism. Dorsey wrote:
It has come to the attention of KTRS management that a commercial running on KTRS Radio, voiced by Texas Governor Rick Perry, is asking Missouri business to move to Texas. When the order was placed, KTRS was under the assumption these commercials were going to promote tourism to Texas. Once we, the Management of KTRS realized these commercials were instead focused on stealing locally owned companies away from St Louis, we suspended airing these commercials immediately. We understand people have different viewpoints on public policy and we welcome that debate everyday on our airways. But as one of the few remaining locally owned radio stations in the country, we feel the need to stand strong with other small locally owned business and defend our region. Governor Rick Perry, Don't Mess with Missouri, and don't mess with St Louis.
A Perry spokesman could not be reached for immediate comment.
On Thursday, Missouri Secretary of State Jason Kander (D) wrote to Perry telling him to stay away from Missouri businesses. In his letter, Kander told Perry that it would be smarter for Texas officials to encourage Lone Star State residents to create their own businesses, which have a better chance of staying in Texas long term.
Former Missouri state Sen. Jeff Smith (D-St. Louis), now a political science professor at the New School in New York, praised the move as both a business and state-pride decision.
"That's interesting, and rather patriotic," Smith told The Huffington Post. "Of course, [KTRS is] a business making business decisions, and I bet it pays off in positive press and advertiser loyalty."
Smith said that he could see other stations in Missouri joining in. He quipped, "occasionally, doing the right thing is also good business."
Before You Go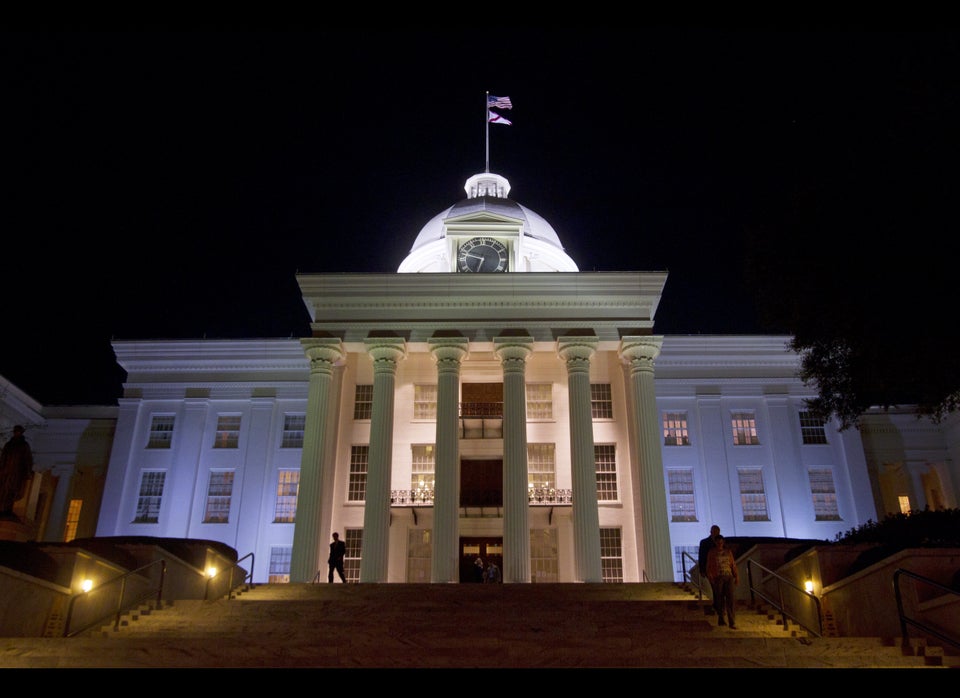 U.S. State Capitol Buildings
Popular in the Community