Texas Gov. Rick Perry (R), a longstanding Obamacare critic, is negotiating a $100 million health care deal with the Obama administration, Politico reported on Tuesday.
The Community First Choice Program, aimed at improving the quality of health services for the elderly and disabled, was approved by the Texas legislature earlier this year. Perry health aides are now looking to the Obama administration for funding.
Perry has been a strident Obamacare critic from the beginning, but his spokesman explained that the funding pitch is about aiding people with disabilities, independent of a health insurance mandate.
"Long before Obamacare was forced on the American people, Texas was implementing policies to provide those with intellectual disabilities more community options to enable them to live more independent lives, at a lower cost to taxpayers," Havens said in a statement. "The Texas Health and Human Services Commission will continue to move forward with these policies because they are right for our citizens and our state, regardless of whatever funding schemes may be found in Obamacare."
According to Politico, 12,000 Texans are expected to benefit from the program in its first year, beginning in September 2014.

Before You Go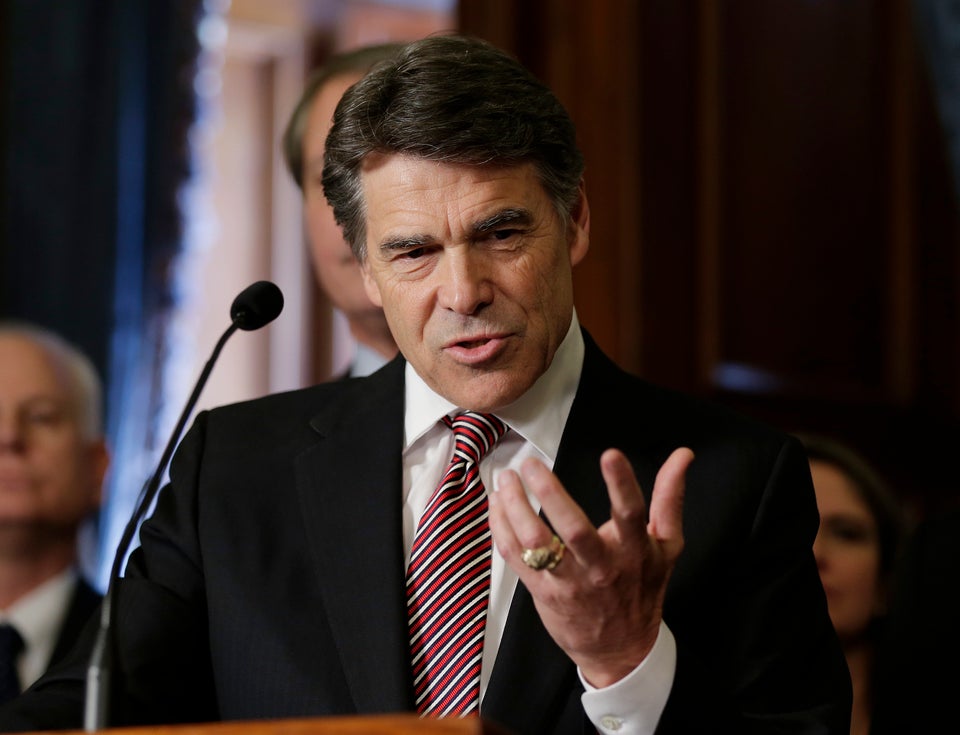 How Many Fingers Is Rick Perry Holding Up?
Popular in the Community