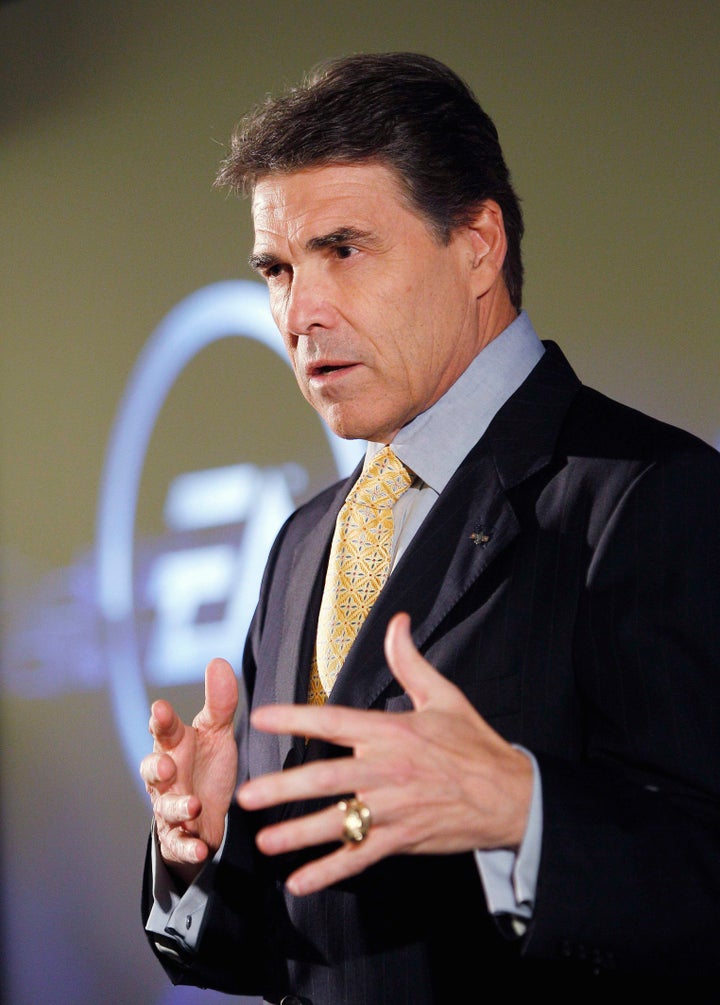 WASHINGTON — President Barack Obama's political team is taking an early swipe at Texas Gov. Rick Perry, who's set to officially dive into the presidential race on Saturday.
Part of Perry's pitch is the Texas economy, which has fared better than most statesduring the nation's economic troubles. Obama senior political adviser David Axelrod says Texas benefited from booming oil prices and increased military spending on two wars. He said Friday on CBS' "Early Show," "I don't think many people would attribute it to the leadership of the governor down there."
Axelrod also criticized the wider Republican field in Thursday night's debate, saying they were more interested in pledging allegiance to the tea party's anti-tax values than in helping middle-class Americans.
"When you examine the entire record what's happened to education in that state, what's happened to health care in that state, it's a record of decimation not of progress," Axelrod said.
On Thursday, a spokesman to Perry confirmed that he would announce his candidacy while visiting South Carolina on Saturday.
Despite skepticism from Democrats, the AP reports that Perry's record in Texas could pose a particular threat to frontrunning GOP candidates such as Mitt Romney.
He is credible on issues social conservatives care about and sent a strong message to evangelicals last weekend by hosting a national prayer rally in Houston that drew roughly 30,000 Christians. He also has overseen a period of job growth in his state, making Texas one of the few states in the country that have posted economic gains and giving him the opportunity to challenge Romney's pitch as the jobs candidate.
Perry's devout Christianity could also serve as a rival factor to the candidacies of Michele Bachmann and Rick Santorum, as his entrance would give faith-based voters in Iowa another high-powered contender to consider.
And Perry's forthcoming presence in the 2012 campaign hasn't gone unnoticed by conservatives who, like Democrats, are critical of his record. Former Republican congressman from Colorado Tom Tancredo and members of the Tea Party have taken to the internet to attack the Texas Governor for not being tough enough on immigration.
Popular in the Community