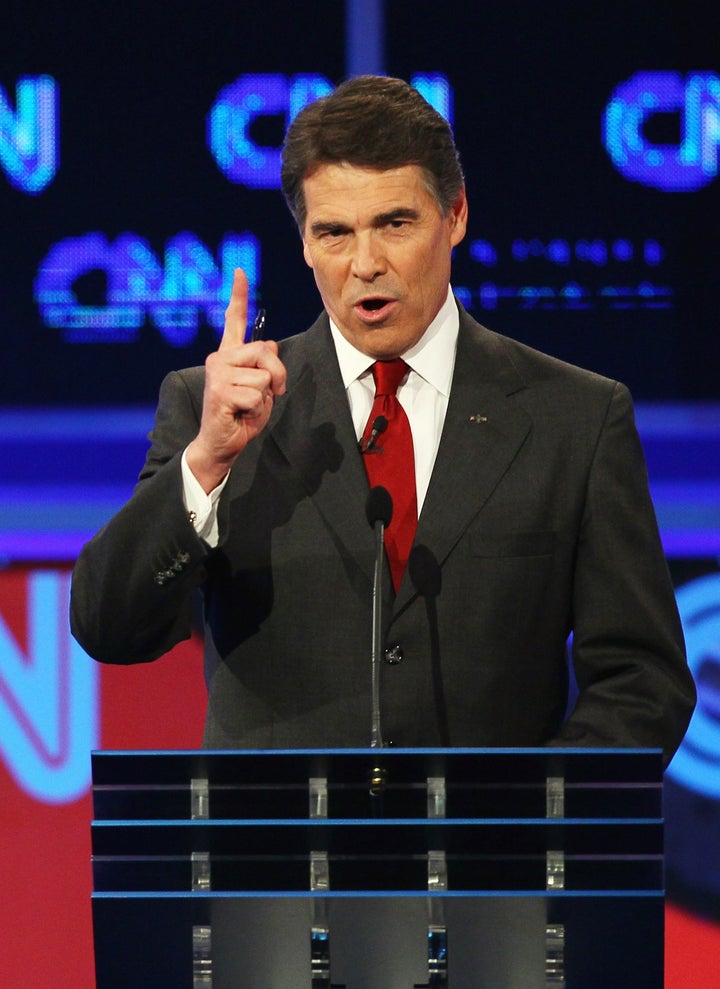 "I don't get particularly concerned that I need to back off from my factual statement that Social Security, as it is structured today, is broken," he said. "If you want to call it a Ponzi scheme, if you want to say it's a criminal enterprise, if you just want to say it's broken -- they all get to the same point."
"It is a monstrous lie," he said on stage at the Reagan Library. "It is a Ponzi scheme."
Mitt Romney shot back, "You can't say that to tens of millions of Americans who have lived on Social Security."
In the Time interview, Perry also asserted, "Calling Social Security a Ponzi scheme has been used for years. I don't think people should be surprised that terminology would be used."
He discussed his plans to reform Social Security, including raising the retirement age, infrastructure changes and privatization.
His views may be unpopular with other candidates, but voters may not be too concerned about his position on the program. A recent poll shows Perry as the clear leader of the pack.
Watch his remarks from the debate below:
Popular in the Community