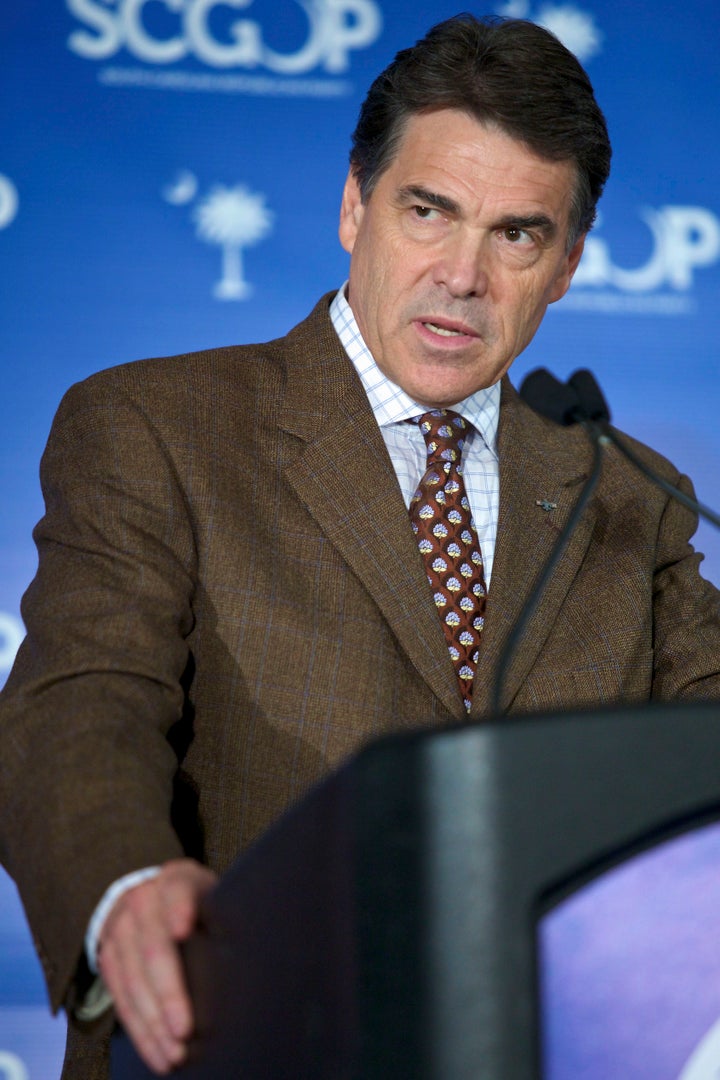 WASHINGTON -- Texas Governor Rick Perry's ties to Swiss banking giant UBS go beyond his relationship with former Sen. Phil Gramm (R-Texas). Perry's current chief of staff and top press person for his campaign, Ray Sullivan, spent five years as a lobbyist for UBS in Texas -- a tenure that began the same year Gramm made his macabre pitch for Perry to enable Wall Street gambling on the deaths of Texas teachers.
Sullivan reaped between $300,000 and $600,000 lobbying for UBS between 2003 and 2008, according to data compiled by Texans for Public Justice, a nonpartisan government transparency group. Disclosure forms only require lobbyists to indicate a salary range, not a specific salary. Sullivan had several other lobbying clients during those same years. He has been described in the local Texas press as a member of Perry's trusted inner circle.
Sullivan worked for Perry both in the governor's mansion and in the late 1990s when Perry was then lieutenant governor. Sullivan started working for UBS in May 2003. That November, Perry aggressively pushed the Texas teacher pension fund and state teacher associations to sign off on a UBS plan to take out life insurance policies and annuities on retired Texas teachers -- an elaborate scheme in which the state of Texas would serve as a something of a bookie, setting up Wall Street bets on how long those teachers would live.
According to confidential notes obtained by the Huffington Post, the Perry administration had been elaborately briefed on details of the plan and was making a "hard sell" to teacher groups in behind-the-scenes meetings. When the plan leaked to the press in December 2003, however, the Perry camp claimed to have had only tangential involvement after receiving an inquiry from Gramm. The deal soon fell apart.
Gramm, a chief architect of the scheme, drew the critical attention of several Texas newspapers at the time, but Sullivan's involvement received much less scrutiny, though his longstanding ties to Perry create the same appearance of corruption and cronyism.
"Sullivan is classic example of the way Perry works," explained Andrew Wheat, research director with Texans for Public Justice. "There's a coterie of insiders that move back and forth between the governor's office, the governor's campaign and the corporate lobby. ... It's a beautiful relationship for everybody except the public."
Sullivan and Perry and did not respond to requests for comment for this story, nor did UBS representatives.
Popular in the Community